CoinText Expands SMS Cryptocurrency Service to The Philippines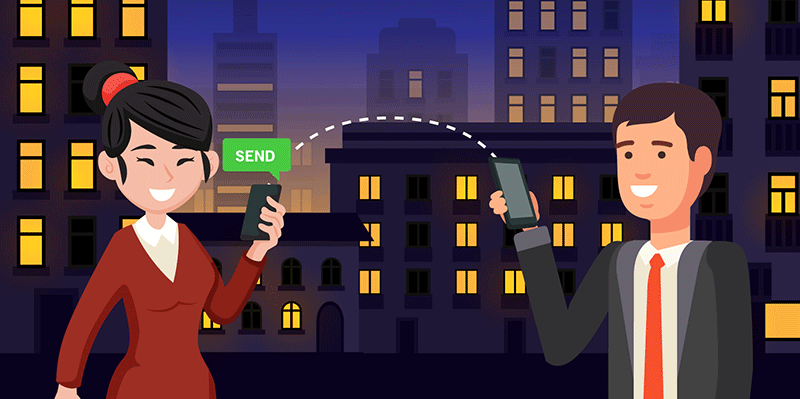 Today, CoinText.io, a service to send and receive cryptocurrency using text messages, launched its Bitcoin Cash (BCH) wallet in The Philippines (105M population).
"The ability to send value over SMS is tailor-made for The Philippines," says CoinText founder and CTO Vin Armani. "Remittances are a big part of the economy and Filipinos are already big adopters of cryptocurrency, especially Bitcoin Cash."
Remittances account for around 10% of the Philippine's GDP ($30B), and smartphone penetration is about 40% while credit card penetration is only 5%, according to CoinDesk. This situation makes the Philippines an ideal country for cryptocurrency payments over SMS because CoinText also works on basic feature phones.
CoinText enables users to send money to mobile phone numbers or any BCH address. Recipients don't need to download a wallet or take any action to receive transfers, and funds are immediately available to be re-spent. CoinText doesn't require apps, registration, or Internet. It works on every type of text-enabled device.
"The Philippines has many cryptocurrency exchanges," says Armani. "That makes using cryptocurrency for remittances a no-brainer. With CoinText, Filipinos can make borderless payments and withdraw pesos at an exchange for a fraction of the cost of traditional money transfer services."
Cointext users communicate with their wallet using basic SMS commands like BALANCE to check the balance, RECEIVE to display their cryptocurrency address, and HELP to view the instructions to use the wallet.
To send funds to domestic or foreign phone numbers, users simply text SEND $1 PhoneNumber. And they can send funds to BCH wallets by using the command SEND $1 BCHaddress.
Users get a wallet by texting a valid command to a CoinText access number or when another user texts funds to their phone number.
New users in the Philippines get a CoinText wallet by texting START or SIMULAN to 639221101037
This release brings the total number of countries connected by CoinText to 39. It also includes support for the Tagalog language across the entire CoinText platform, the company said.
About CoinText
CoinText is a for-purpose FinTech company making cryptocurrency easy to use as money. CoinText is the first full-featured cryptocurrency wallet that doesn't require apps, accounts, passwords, or Internet. The service offers frictionless onboarding to the cryptocurrency ecosystem for anyone with a text-enabled phone. CoinText is built on a foundation designed for a full suite of cryptocurrency solutions including touchless payments, streaming money, and for the Internet of Things (IoT).
Website: https://cointext.io/
Twitter: https://twitter.com/CoinText
Contact: contact [at] cointext.io