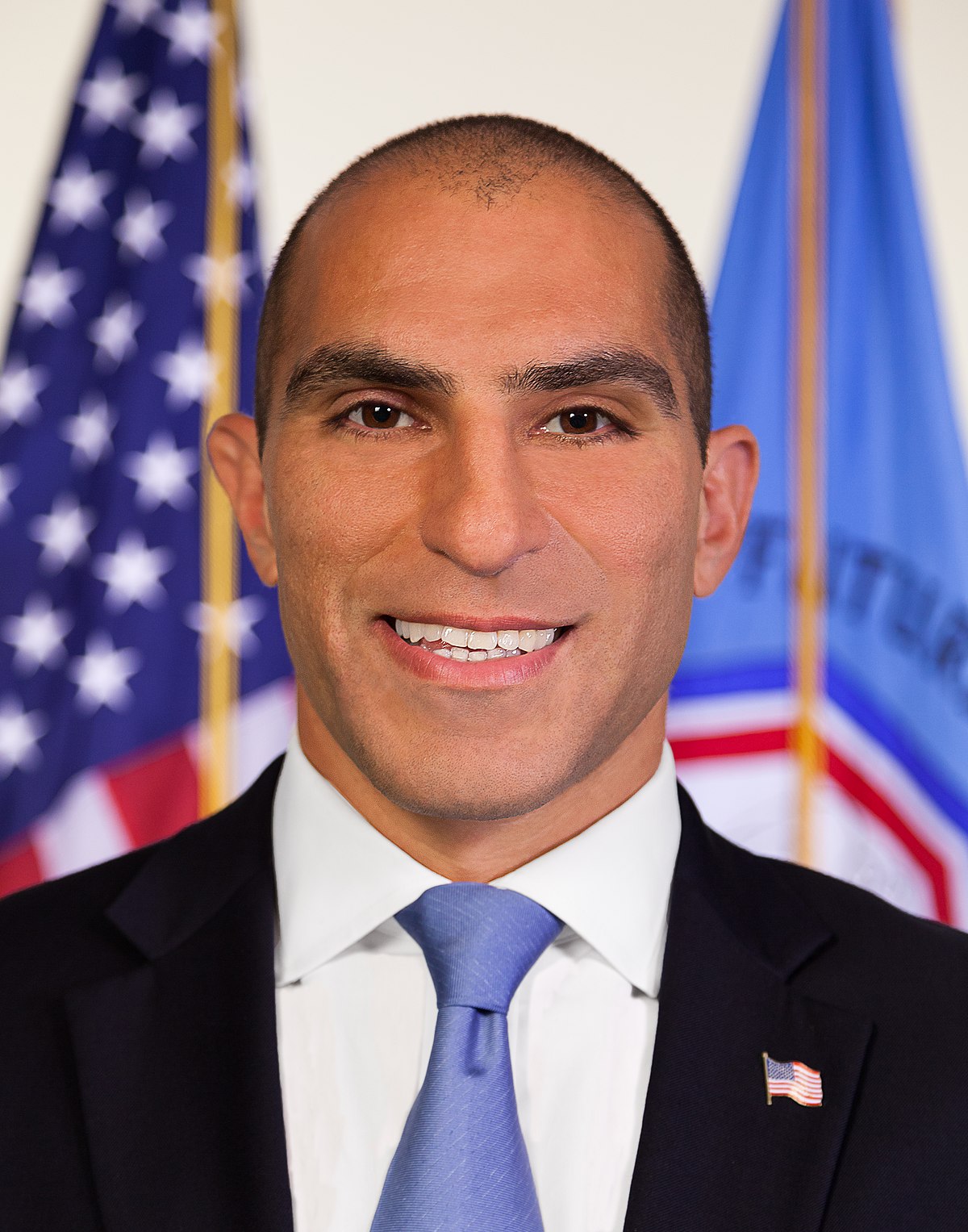 CFTC Commissioner, Rostin Behnam, revealed during a remarkable speech in New York City at the BFI Summit on June 4th, that U.S. regulators are realizing that Bitcoin and cryptocurrencies are here to stay because they'll "become a part of the economic practices of any country, anywhere."
The commissioner made the pro cryptocurrency speech at a UN event titled "Fostering Open, Transparent, Competitive, And Financially Sound Markets."
Behnam outlined the agency's stance on Bitcoin and the cryptocurrency space, admitting openly that regulators around the globe have no idea what to do when it comes to how to stop fraud and manipulation that is not uncommon in the digital currency space.
"The debate on virtual assets is just beginning," he notes. "None of us know where it will end. But it has forced us to rethink. We have learned that virtual assets respect no borders. Regulation is often behind the curve, unable to keep up with daily developments."
Considering the borderless nature and decentralized properties of cryptocurrencies like Bitcoin, the commissioner further admitted that cryptocurrencies aren't going away and will very well become part of the economic practices of any country calling digital assets a "technological revolution."
"We are witnessing a technological revolution. Perhaps we are witnessing a modern miracle."
According to Benham:
"Virtual currencies may – will – become part of the economic practices of any country, anywhere.  Let me repeat that: these currencies are not going away and they will proliferate to every economy and every part of the planet. Some places, small economies, may become dependent on virtual assets for survival.  And, these currencies will be outside traditional monetary intermediaries, like government, banks, investors, ministries, or international organizations. We are witnessing a technological revolution. Perhaps we are witnessing a modern miracle."
The commissioner echoed the positive statements of CFTC chairman, J. Christopher Giancarlo, who earned the nickname Crypto Dad after urging the government to "respect this generation's interest in this new instrument (Bitcoin) and to take a "do no harm" approach to the emerging digital ledger technology (DLT) space.
Even more, Behnam believes cryptocurrencies could become a powerful tool to reduce poverty and corruption with its open-access technology and transparent ledger.
"The so-called 'unbanked' could now be on the virtual grid," Behnam explained.

"There are 6.8 billion cell phones in the world, almost one for every person on the planet. Here is our chance to put money directly into the hands of those who need it, without bribery, rake-offs, graft, and shakedowns," Behnam added. Virtual currencies could transform the economic and social landscape. It could mean a massive, and equitable, shift of wealth. Technology could be transformational, without a military take-over, civil war, or political or religious creed."
U.S. SEC Chief Jay Clayton put several regulatory questions to rest by firmly stating in a CNBC interview last week that the SEC will not be making special rules either for tokens that represent the value of a project or for the majority of initial coin offerings (ICOs), going on to say in the interview that most ICOs are selling securities.
Clayton also clarified that cryptocurrencies which truly act as currencies used for carrying out transactions — such as Bitcoin — will not be regulated by the SEC.
"Cryptocurrencies: These are replacements for sovereign currencies, replace the dollar, the euro, the yen with bitcoin," Clayton said. "That type of currency is not a security."
The U.S. Securities and Exchange Commission will hold a meeting in Atlanta this year on June 13th at Georgia State University where SEC commissioners will speak at the Investor Conference, Coinivore reported.
The mock town hall event will be followed by break-out events where attendants can meet with members of the SEC for a more informal discussion on issues regarding regulation in the world of fintech, mutual funds, fraud prevention, and cryptocurrency.
As Coinivore reported, cryptocurrency brokerage giant Coinbase on Wednesday announced that it was "on track" to register with the U.S. Securities and Exchange Commission (SEC) as a broker-dealer, a move which would allow the company to list crypto assets that the agency deems to be securities. So this may just be a tell-tale sign of more forced registrations to come.
Regulations or not, this technology isn't going away as Behnam stated — and this is just the beginning first leg of the cryptocurrency and blockchain revolution.
Bitcoin is currently trading at [FIAT: $6,771.53] down -7.02% according to Coin Market Cap at the time of this report.
Want an edge in the crypto markets? Subscribe to our free newsletter. Follow Coinivore on Facebook, at Twitter and Steemit.