Are Pump-and-Dump Schemes Hitting Popular Altcoins?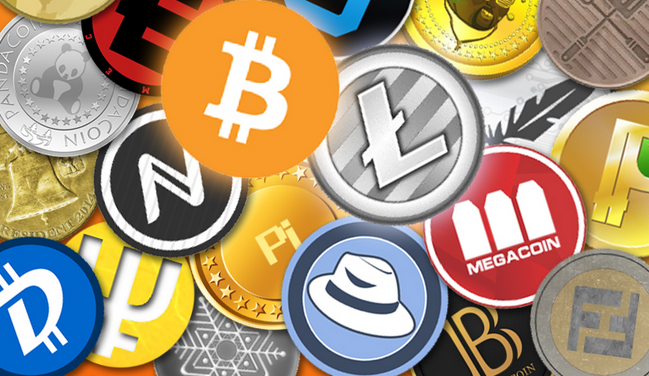 By Jeff Paul
Wild swings are running through the altcoin markets this week leaving some wondering if Ponzi schemes or orchestrated pump-and-dumps are to blame.
Litecoin is down over 40% today after exceeding bitcoin's exchange volume yesterday when the price peaked at more than $8.50/LTC.
See the seven-day chart for Litecoin below. Notice the distinct increase in volume early on the sixth of July.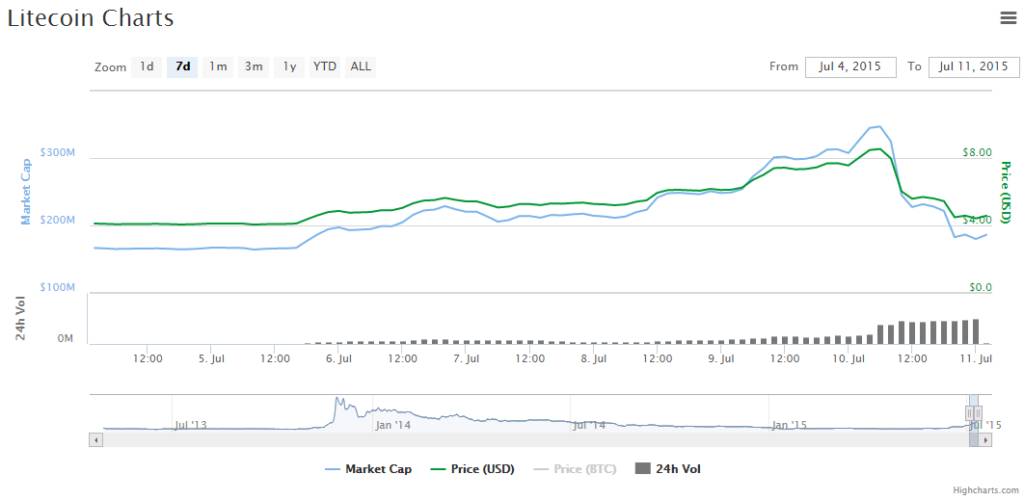 Increased volume on Chinese exchanges and an admission seems to be the cause of the "pump-and-dump" rumors.
But one Redditor disputes those claims:
No, it's a fake pumping group trying to take credit for something they had little involvement in. The typical scam is that pumping groups try to take credit for surges that they were NOT responsible for, to build credibility for their next pump. Even after this drop… LTC is still 600% higher than it was a month ago = $6 vs $1. 
In that case, this sounds more like the typical over-exuberance & a correction. If it was a pure pump & dump, it would quickly crash to $1 where it was before the surge, or lower.
Source: https://cryptowat.ch/bitfinex/ltcusd/4hr
Popular altcoins Peercoin and Namecoin each more than doubled and then halved in value in less than 24 hours.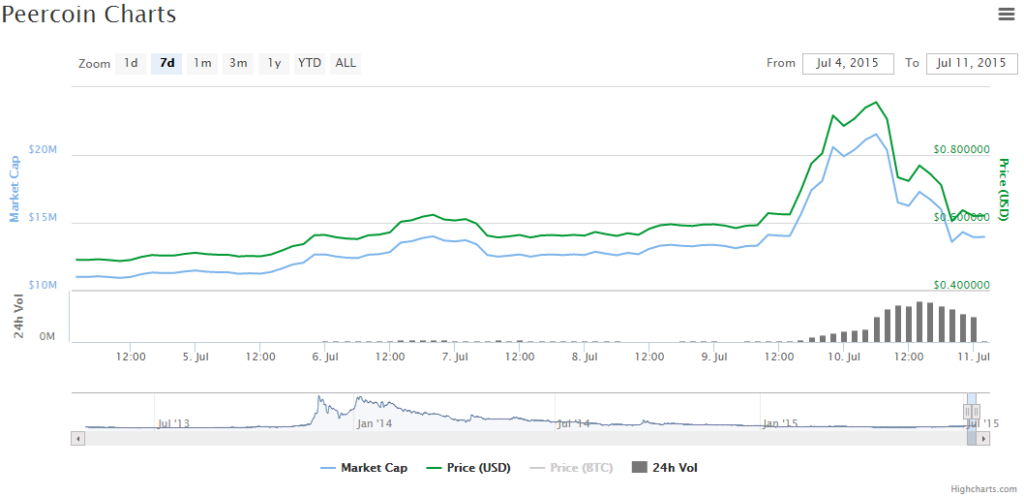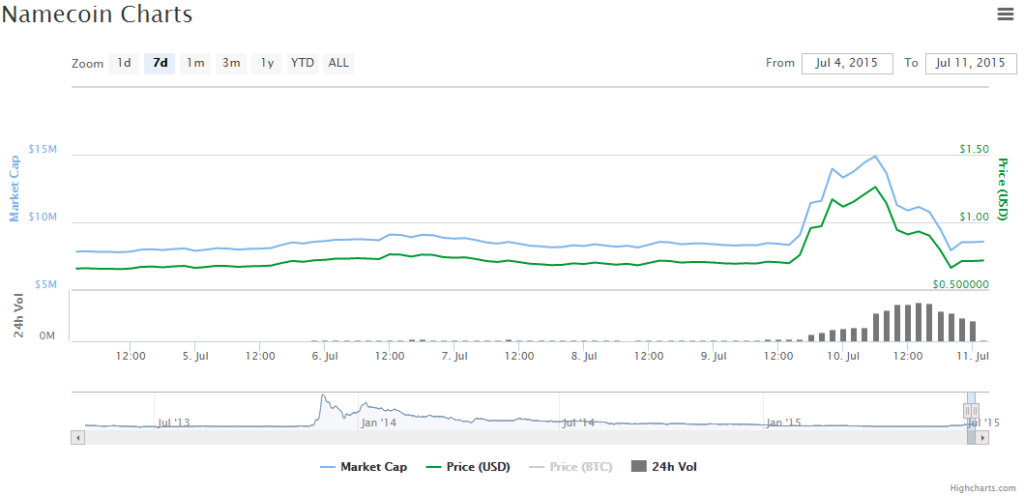 Meanwhile Dash is up over 30%, likely to be the next dump victim.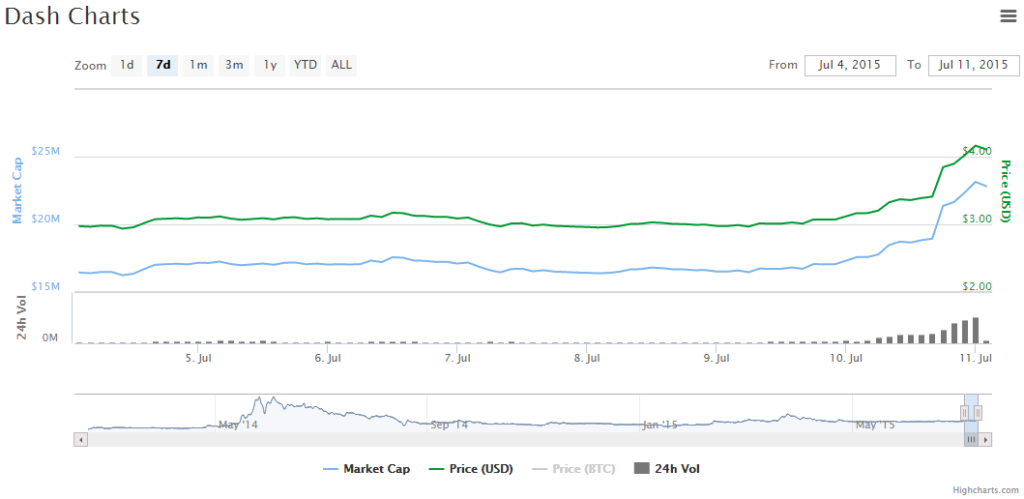 Most of the markets have such small liquidity that it doesn't take much money to manipulate them up or down.
One number I'm keeping my eye on is total market cap of all cryptocurrencies combined. This figure indicates if significant amounts of new money are entering the cryptocurrency space or if it is leaving.
The total cryptocurrency market cap has climbed steadily over the last week and sits at about $4.8 billion, basically unchanged in the last 24 hours.
Get your first bitcoin here.
Jeff Paul is a co-founder of Coinivore. Follow on Twitter or Facebook.