Overstock's CEO Wants Bitcoin Technology to 'Clean Up' Wall Street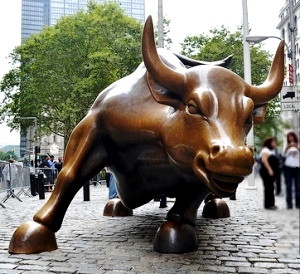 By Rhonda Schaffler
Overstock CEO Patrick Byrne wants to use bitcoins to help "clean up" Wall Street.
Byrne said his company will issue the world's first "crypto bond," to be traded on a platform the company has developed that uses bitcoin technology.
"We have started building things that replace what Wall Street does," said Byrne. "It does them far cheaper, and with far more transparency, and without any of the opportunity for rigging."
Byrne said the platform, known as T0.com, can augment other trading exchanges and power financial transactions. Overstock has filed a registration with the Securities and Exchange Commission seeking permission to possibly issue a public crypto security. He said to expect further announcements about the platform this summer, and that it presents an "extraordinary opportunity" for Overstock because it has the potential to be disruptive.
Click More Info below to read full article and watch interview.
---
More Info