South Korea Bans ICOs Amid New Cryptocurrency Regulations
Posted On September 29, 2017
---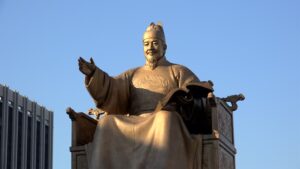 South Korea has banned all initial coin offerings (ICOs), according to reports from local media.
Regional news sources News1 Korea and JoongAng reported the South Korean Financial Supervisory Service (FSS) has banned initial coin offerings (ICOs.) The decision was made during the September 29th meeting of its cryptocurrency task force in Seoul. The purpose of the ban aligns with China's reasoning "to protect investors from fraud."
"We are worried about adverse effects such as increased risk of fraud, The ICO will be prohibited in all forms. " JoongAng cites Kim Yong-bum, vice chairman of the Financial Services Commission, as saying (according to a rough Google translation).
However, the two outlets disagree about the overall extent of the ban. According to News1, the FSS "prohibits all types of ICOs in Korea." JoongAng, on the other hand, indicates that the ban only applies to ICOs launched by Korean startups citing an official who states the "prohibition does not extend to individual investors."
"At this point, digital currencies cannot be considered money and currency, not financial products," Kim Yong-Beom, the secretary-general of the FSC who chaired the task force meeting, said.

"We will clearly state the foundations of the Act on the Regulation of Conducting Fund-Raising Business Without Permission for illegal fund-raising impersonating digital currency investment and strengthen levels of punishment. We will expand the application range of Act on the Regulation of Conducting Fund-Raising Business Without Permission and come up with regulations on digital currency trading by establishing the law," another official from the FSC said.
Reuters reported that anyone or any financial institution caught issuing ICOs would face "stern penalties."
"Raising funds through ICOs seem to be on the rise globally," the FSC said after a meeting with the finance ministry, the Bank of Korea and the National Tax Service. "Our assessment is that ICOs are increasing in South Korea as well."
The Korean ICO ban comes just weeks after China issued a blanket ban on cryptocurrency affecting Chinese exchanges and ICOs.
An affiliate of the country's most popular messaging app Kakao recently announced the creation of a new cryptocurrency exchange "Upbit" that would support more than 100 altcoins next month.
Since news of the ban, Bitcoin has fallen -4.36 percent to [FIAT: $4047.10] at the time of this writing as some investors panic sell or attempt to short the market.
Ethereum saw a sharper decline of -7.36 percent to [FIAT: $283.00] and (BTC: 0.06986430), as expected, since Ethereum fuels the ICO market.
It's important to note that South Korea has only announced banning ICOs and has not banned exchanges or cryptocurrency yet. Which is in this writer's opinion unlikely, since the country in July legalized international Bitcoin transfers and set up a task force for providing a regulatory framework for Bitcoin trading platforms and exchanges. A comprehensive ICO ban could potentially call Korea's role within the cryptocurrency markets into question, while a ban restricted to domestic ICOs would be much less disruptive.
Earlier this month, the country's top financial regulators announced their plans to deal with cryptocurrencies, Bitcoin.com reported.
Also last month, South Korean lawmaker Park Yong-jin submitted a proposed amendment to the Electronic Financial Transactions Act to provide a regulatory framework for all digital assets exchanged within the country.
Earlier this week the Korea Communications Commission and the Ministry of Science and ICT announced that they will cooperate to conduct on-site inspections of bitcoin exchanges, according to local publications. ZDNet Korea reported according to Bitcoin.com that,
"The Korea Communications Commission (KCC) plans to conduct on-the-spot checks on the implementation of technical and administrative safeguards for personal information pursuant to the Act on the Promotion of Information and Communication Network Utilization and Information Protection, and to strictly rectify any violations."
South Korea surpassed China's Bitcoin trading volume last week according to Coin Telegraph. "More trading volume than Bitfinex and Bittrex combined," tweeted Joseph Young, a journalist at Coin Telegraph.
For both countries, it's all about control of capital movements in and outside of the countries and cryptocurrency exchanges.
Want an edge in the crypto markets? Subscribe to our free newsletter. Follow Coinivore on Facebook, at Twitter and Steemit.
---
You may also like