Iranian Government Preparing To Use Bitcoin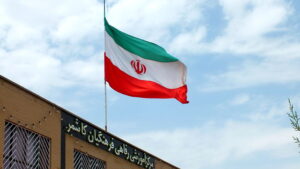 The Iranian government has been conducting research into the economic and infrastructural prospects preparing to use cryptocurrency in the country with its eyes on Bitcoin. According to the ministry of information technology, "arrangements are being made" to put together the infrastructure for the digital currency "as early as possible," News.Bitcoin.com reported.
Iran's Deputy Minister of Information and Communication Technology, Amir Hossein Davaee, reportedly said in an interview with Shargh newspaper last week:
"The ministry of communications and information technology has already conducted a number of research studies as part of [its] efforts to prepare the infrastructure to use Bitcoin inside the country."
He also added that cryptocurrency has two aspects, "economic and infrastructural," stating that adopting it in Iran would be in the general interest of the country and not a hindrance or detriment.
"We, as the main centre in Iran dealing with the country's technology developments, have taken very seriously the issue of preparing the infrastructure for the new currency," he said. "Arrangements are being made with the related organizations to put together the infrastructure as early as possible."
However, another Iranian economist, Morteza Imani-Rad disagrees with Davaee's assertion according to YJC news agency.
"This money is not legal in Iran and Bitcoin transactions are not legal and legally unrecognizable, so we do not expect them to have any effect on the Iranian economy," Imani-Rad said.
"Bitcoin cannot be easily installed in Iran and therefore cannot have an impact on the Iranian economy."
However, he further noted that if "Bitcoin is ongoing and may become more common. If this happens, then the government may be forced to use this money, especially as the money transfer through banks for Iran, if it remains a part of the sanctions."
News.Bitcoin.com reported in June on draft proposals by Iran's National Center of Cyberspace.
Bitcoin is currently trading at [FIAT: $7,110.24 ] at the time of this writing, breaking new record highs according to Coin Market Cap.
Want an edge in the crypto markets? Subscribe to our free newsletter. Follow Coinivore on Facebook, at Twitter and Steemit.