Is Bitconnect A Scam Or Just Interlinked Into Bitcoin's Volatility And Backed By Its Own Technology?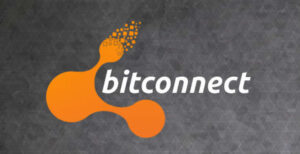 A recent biased article on Bitconnect wrongfully painted the cryptocurrency as a Ponzi scheme without any proof, mentioning that Bitconnect was threatened by the UK Registrar of Companies to shut down its operation. What the article failed to mention is that it was the old registration of the company, not the new one this year.
Bitconnect has two months to prove "cause to the contrary" until the decision has been formally enforced, according to an official filing on the British Companies House website. Should the company fail to comply with these terms, the government agency will strike off its registration and seize its assets," Next Web wrote.
"Upon dissolution, all property and rights vested in, or held in trust for, the company are deemed to be bona vacantia, and accordingly will belong to the crown," the document reads.
You can see the full letter of notice in the image below:
"Another filing [PDF] reveals Bitconnect was registered by a British man going by the name of Ken Fitzsimmons. According to the same filing, Fitzsimmons holds 75 percent or more of the shares in the company.
Curiously, the name of Fitzsimmons doesn't appear anywhere on Bitconnect's site – and nobody seems to know what his involvement in the investment platform is," the publication wrote.
The name Ken Fitzsimmons is obviously a fake name but does that make the website itself and its platform a scam or Ponzi? No. We should remember from 2009 a number of people called Bitcoin both a Ponzi scheme and a scam. Even some today continue that assumption like good ole JPMorgan's Jamie Dimon who has been anything but quiet about something he even says he doesn't fully understand.
Then the author of this piece – which was filled with colorful words like dodgy, scam and more – proceeded to try and say that Bitconnect's price drop was because of this legal issuance.
"Shortly after the UK Companies House strike-off notice began circulating Reddit, the price of BitConnect Cash (BCC) took a dip from $287 to under $230 – though it has since climbed back up to $245. Here are some stats from Coin Market Cap."
What they failed to mention is that Coin Market Cap changed the way that they evaluate a digital currency's overall market cap by circulating supply, not locked tokens.
The reason Bitconnect dropped in price was because of Coin Market Cap re-evaluating Bitconnect's locked-in tokens in its platform. That's the reason that a billion dollar market cap quickly went to $500,000 in value, not just because of a notice. If that even affected the market price of Bitconnect at all since it is linked into Bitcoin, hence the name "Bit-connect."
Bitcoin has had one of the most volatile weeks in a long time with the price of Bitcoin reaching an all-new high of $8,000 and then plunging by $2,000 after the announcement of the cancellation of Segwit2x and many betting on Bitcoin Cash with its hard fork, an upgrade which will ease miners. This, combined with Coin Market Cap's revaluation of Bitconnect, probably caused the cryptocurrency's price evaluation to fall.
What the author of the piece also failed to research is that the company is re-registered under another license: "BITCONNECT INTERNATIONAL PLC," viewable here.
Incorporated in September of this year, registered at office address Grant Thornton House 22 Melton Street, Kings Cross, London, United Kingdom, NW1 2EP.
UPDATE: The author updated their article to include the affirmed information.
"Neither of the filings – for the PLC or the LTD – mention how BITCONNECT PLC will be affected in the event that Companies House proceeds with BITCONNECT LTD's removal from the registrar – or how it will affect the company's operation in the UK," Next Web wrote.
Bitconnect has also been listed on the UK Companies House website as BITCOIN AMR LIMITED.
Before assuming the name BITCOIN AMR LIMITED, the company used to be registered as BITCONNECT PUBLIC LIMITED – not to be mistaken with BITCONNECT LTD.
Bitconnect has hosted several events including a networking event in Thailand as recent as October 28th where they announced introduction of a smart card like that of TenX or other cryptocurrencies with a card.
It doesn't help that one of the biggest people in cryptocurrency, Vitalik Buterin of Ethereum, said that he never heard of Bitconnect but then proceeded to defame the company on Twitter by saying a 1% interest is a scam. However, Bitconnect doesn't offer a guaranteed 1% return per day, and its return fluctuates. Buterin didn't spend enough time to research those facts – sometimes it's less sometimes it's more. Also by Buterin's own definition, he is calling his own cryptocurrency Ethereum – a Ponzi scheme which has made way bigger gains than 1% a day.
I actually have no idea what bitconnect is.

— Vitalik Buterin (@VitalikButerin) November 2, 2017
Yeah, if 1%/day is what they offer then that's a ponzi.

— Vitalik Buterin (@VitalikButerin) November 2, 2017
Whether or not Bitconnect is a Ponzi scheme or a legitimate business is hard to determine given the nature of secrecy behind cryptocurrency. While the author points out that a High Yield Investment Program Bitpettie performed an exit scam recently, there is a huge difference between an HYIP without a cryptocurrency and a cryptocurrency that allows staking rewards through PoS, mining and lending the cryptocurrency for a daily percentage of a return connected to the volatility of the Bitcoin markets. The mining, PoS and on website peer to peer exchange brings value to the coin, unlike Ponzi schemes that just require fiat for members that fold within 6 months to a year typically some less paying the top of the pyramid with the bottom's funds.
If Bitconnect turns out to be a Ponzi scheme, I will be surprised given the overwhelming amount of public exposure the platform has shown by holding several different events, sponsoring others and running various ads all over the Internet.
At the time of this report, Bitcoin is trading at [FIAT: $6,628.61]  while Bitconnect hedged against BTC is trading at [FIAT: $255.79] with Bitcoin Cash trading at [FIAT: $1,300.24].
Want an edge in the crypto markets? Subscribe to our free newsletter. Follow Coinivore on Facebook, at Twitter, and at Steemit.