Bitcoin Crashes and Recovers on Sunday, Due To Coming Regulations In The EU And UK Treasury Crackdown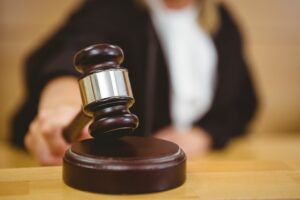 At 4:30 pm ET on Sunday, Bitcoin, and the entire cryptomarket, tumbled into the red, with Bitcoin plunging from session highs just under [FIAT: $12,000] to a low of [FIAT: $10,600.] The reasoning seems to be that UK "ministers are launching a crackdown on the virtual currency Bitcoin amid growing concern it is being used to launder money and dodge tax," Telegraph reported.
The UK Treasury has announced plans to regulate Bitcoin and other cryptocurrencies that will force cryptocurrency traders to disclose their identities and report suspicious activity.
John Mann, a member of the Treasury select committee, told the Telegraph in an interview that he expected to hold a future inquiry into the need for better regulation of Bitcoin and other altcoins in the new year.
"These new forms of exchange are expanding rapidly and we've got to make sure we don't get left behind – that's particularly important in terms of money-laundering, terrorism or pure theft.

"I'm not convinced that the regulatory authorities are keeping up to speed. I would be surprised if the committee doesn't have an inquiry next year," Mann said.
While legislation in the UK alone would hardly affect the cryptocurrency market, the new rules will also be applied across European Union countries and "are expected to come into force by the end of the year or early in 2018, the minister in charge has said."
As for the EU, the new regulations are expected to be included in amendments to current European Union legislation designed to prevent money laundering and terrorism financing.
The Telegraph notes that cryptocurrency exchange platforms and wallet providers will be obliged to report suspicious transactions and carry out due diligence on customers. That means the identities of Bitcoin users will no longer remain anonymous.
Stephen Barclay, the Economic Secretary to the Treasury, revealed the plans in a written parliamentary answer.
"The UK government is currently negotiating amendments to the anti-money-laundering directive that will bring virtual currency exchange platforms and custodian wallet providers into Anti-Money Laundering and Counter-Terrorist Financing regulation, which will result in these firms' activities being overseen by national competent authorities for these areas.  "We expect these negotiations to conclude at EU level in late 2017/early 2018," Barclay wrote.
A Treasury spokesman said last night: "We intend to update regulation to bring virtual currency exchange platforms into Anti-Money Laundering and Counter-Terrorist Financing regulation."
This follows moves in the east to stifle cryptocurrency by countries like China and South Korea, who both banned Initial Coin Offerings (ICOs) earlier this year.
Meanwhile, BTC futures and Bitcoin Cash futures are preparing to be traded on several stock exchanges including NASDAQ amongst traders.
Bitcoin is currently trading at [FIAT: $11,559.10] recovering from an earlier [FIAT$2.000] crash, according to Coin Market Cap at the time of this report.
Want an edge in the crypto markets? Subscribe to our free newsletter. Follow Coinivore on Facebook, at Twitter and Steemit.