India Cracks Down On Exchanges For Information On Tax Evasion
Posted On December 13, 2017
---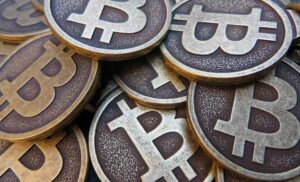 Investigators from the income tax department of India raided nine offices of the country's top Bitcoin exchanges on suspicion of alleged tax evasion early Wednesday morning, Economic Times Of India reported.
Government officials told the Indian news agency that multiple teams of detectives from the tax department, under the command of the Bengaluru investigation wing, surveyed the trading venues in – Delhi, Bengaluru, Hyderabad, Kochi, and Gurugram.
"The income tax officials are gathering evidence to establish the identity of investors and traders, the transactions undertaken by them, the identity of counterparties, and the related bank accounts used, among other things," an income tax official told the PTI.
This move was taken under section 133A of the Indian Income Tax Act for "gathering evidence for establishing the identity of investors and traders, transaction undertaken by them, identity of counter-parties, related bank accounts used, among others," according to the officials.
The teams of detectives are said to be armed with various financial data and inputs about the workings of the exchanges. Reports called this the first big action against the exchanges operating in the country, suggesting that more is to come.
In late November last month India's finance minister Arun Jaitley said:
"Recommendations are being worked at. The government's position is clear, we don't recognize this as legal currency as of now."
This came after the Supreme Court of India issued a notice to the nation's central bank and related financial ministries to accelerate their regulations in regards to Bitcoin and cryptocurrency.
The Reserve Bank of India (RBI) has also issued warnings in 2013 and more recently this year in February calling for caution on virtual currency while stating that cryptocurrencies pose potential financial, legal, customer protection, and security-related risks.
Despite these calls for concern, another report by the Economic Times Of India noted that Bitcoin exchanges have been adding over 2,500 users a day and has reached five lakh downloads.
The cryptocurrency deemed the "central banker currency," Ripple, just opened up offices in India a few months ago. For the past few years India has been shifting to become a digitized cashless society.
Ripple is currently trading at [FIAT: 0.477582] according to Coin Market Cap at the time of this report.
Want an edge in the crypto markets? Subscribe to our free newsletter. Follow Coinivore on Facebook, at Twitter and Steemit.
---
You may also like