Bitcoin Legacy Endures Major Correction As Coinbase Adds Bitcoin Cash Trading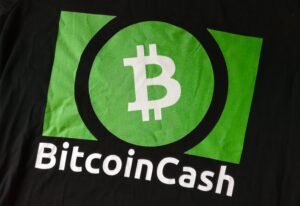 One of the most popular U.S. cryptocurrency exchanges Coinbase announced Tuesday that customers would soon be able to buy and sell Bitcoin Cash; the move caused legacy Bitcoin to lose 15% of its value to a low of  [FIAT: $15,005.]
"Sends and receives are available immediately. Buys and sells will be available to all customers once there is sufficient liquidity on GDAX. We anticipate that this will take a few hours," Coinbase said in a blog post Tuesday.
However, Coinbase said in a follow-up tweet that buying and selling would likely not be available until Wednesday. Bitcoin Cash trading was also suspended on GDAX until noon ET Wednesday.
An update on Bitcoin Cash for our customers: sends and receives are functional.

Buys and sells on https://t.co/bCG11KMQ6s and in our mobile apps will be available to all customers once there is sufficient liquidity on GDAX. We anticipate that this will happen tomorrow. https://t.co/8obYSZB1NK

— Coinbase (@coinbase) December 20, 2017
"We have been monitoring the Bitcoin Cash network over the last few months and have decided to enable full support including the ability to buy, sell, send and receive," Coinbase added. "Factors we considered include developer and community support, security, stability, market price and trading volume."
"It appears the price of Bitcoin Cash on other exchanges increased in the hours before our announcement," Brian Armstrong, chief executive at Coinbase, wrote in the blog post. While there's "no indication of any wrongdoing at this time," he said that "we will be conducting an investigation."
Bitcoin Cash soared more than 70 percent Tuesday evening ET to a record high of $3,813.70, Bitcoin Cash is currently trading at [FIAT: $3,424.09].
Coinbase said it's investigating potential insider trading since there was a price increase in Bitcoin Cash ahead of the announcement. And while Coinbase briefly enabled orders to be posted in U.S. dollars on its platform for more sophisticated traders, it suspended it after two minutes due to "significant volatility," the company said in a blog post.
In early November Coinivore reported that we could soon see what would be known as the "flippening." In that post, we laid out why we thought that Bitcoin Cash could soon surpass Legacy Bitcoin, noting that transaction fees and scalability were two huge issues that Bitcoin Core has been kicking down the road, which Bitcoin Cash has solved with bigger blocks. Further, we made sure to highlight that Bitcoin Cash is essentially Satoshi Nakamoto's original vision for a peer-to-peer digital currency without SegWit with 8MB blocks to do it.
Even miners benefit from Bitcoin Cash having an easier difficulty than Legacy Bitcoin.
Although, as of this writing, depending on the block times Bitcoin gets the 100 confirmations needed for the mining reward faster than Bitcoin Cash. (Bitcoin takes about 17 hours and Bitcoin Cash takes about 34 hours.) So even though miners would be getting more profitability for their mining, it would take longer on the BCH chain at least at the moment to confirm the rewards.
Want an edge in the crypto markets? Subscribe to our free newsletter. Follow Coinivore on Facebook, at Twitter and Steemit.