China's Central Bank Considers Fiat Cryptocurrency Without The Blockchain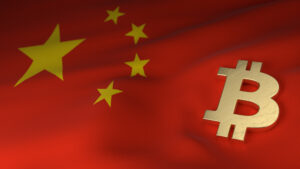 China's central bank is considering its own fiat cryptocurrency, that may not be built with blockchain technology, according to a senior official.
Fan Yifei, the vice governor of the People's Bank of China (PBoC), outlined the bank's plans on a potential central bank digital currency (CBDC).
Yifei stated that that central bank's CBDC will essentially differ from decentralized tokens, while centralized management and issuance will remain a high-level priority.
"CBDC will still be the central bank's liability to the public. The nature of this liability will not change just because of the physical form of cash going digitalized. Therefore, we must ensure the central role of PBoC in issuing CBDC," Fan Yifei wrote in an op-ed article published by news outlet Yicai,
"A CBDC will also help curb the public's demand for private cryptocurrencies, which will strengthen the role of our sovereign currency," Yifei added.
The Chinese official further expressed that, unlike most cryptocurrencies, the CBDC might not operate via a peer-to-peer mechanism, which ultimately brings anonymity and untraceability. Yifei explained that transactions using CBDC will be visible to the central bank, which would function as a third party to bring oversight on potential money laundering and illegal financing.
Fan's comments are the latest from the central bank that provides a glimpse into its possible direction on the CBDC after having established a research lab to look into blockchain and financial technology.
These comments corroborate arguments made by Yao Qian, the director of PBoC's digital currency research lab. While the lab works on the R&D of blockchain-based cryptocurrencies, Yao said last year in a conference that development of CBDC should not be confined to the ideology of blockchain's decentralization and distributed ledger technology, Coindesk reported.
Last year, the People's Bank of China (PBoC) banned ICOs (initial coin offerings), i.e., fundraising, as well as demanded that exchanges cease and desist their operations, freezing the domestic trade of cryptocurrency.
Bitcoin is currently trading at [FIAT: $11,280.80] up 6.61% at the time of this report according to Coin Market Cap.
Want an edge in the crypto markets? Subscribe to our free newsletter. Follow Coinivore on Facebook, at Twitter and Steemit.