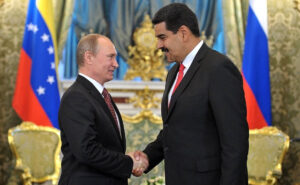 The head of the Russian State Duma Committee for Economic Policy, Sergey Zhigarev, has proposed legalizing cryptocurrencies as a means to attract foreign investments into the country.
The chairman of the State Duma Committee for Economic Policy, Sergey Zhigarev, proposed the legalization of cryptocurrencies at the recent parliamentary hearings in the State Duma on the development of the digital economy, Tass reported on Tuesday.
Zhigarev believes the move would it attract foreign investments, including from countries that have imposed sanctions on Russia.
He was quoted saying:
"The legalization of digital currencies as a means of payment can help attract investments from foreign countries, including Western ones with sanctions, so we have an instrument that will help us attract the capital we need today," Zhigarev said.

"There will be a transformation of the whole banking and financial system," he told other lawmakers, adding that the intermediaries "will disappear, and we need to be ready for this," Zhigarev added.
The deputy also noted that soon large businesses across the world with their own cryptocurrencies could enter the market, adding that "we will witness the birth of a new market, free and open. It is to be hoped that Russian companies are involved."
Zhigarev explained at the meeting that, for the first time in history, the government's monopoly over the production of money is under threat. "This is an irreversible process that is difficult to control, only those cryptos that are backed up by some real assets have their prospects," he expressed.
Zhigarev also pointed out that another challenge for the legalization of cryptocurrencies is "the lack of an infrastructure for transferring cryptocurrency into [Fiat] currency (rubles, dollars, euros, etc.) and back," Tass conveyed. As an example, he said there are significantly more Bitcoin ATMs (BTMs) in the U.S. than in Russia. The Bitcoin ATM tracking website Coinatmradar currently shows 38 BTMs in Russia compared to 1,525 BTMs in the U.S.
Russian President Vladimir Putin ordered the implementation of the Cryptoruble in October of last year. The Central Bank of Russia denied that motion stating the Cryptoruble could be used to bypass regulations.
Meanwhile, Venezuela launched its pre-sale for its Petro cryptocurrency backed by oil on Tuesday raising $735 million in one day according to Venezuelan President Nicolas Maduro on Twitter, CNBC reported.
However,  the government hasn't provided any way to independently verify that $735 million figure, Ars Technica reported.
A grandes problemas, ¡grandes soluciones! Desde el primer minuto el juego arrancó bien, y arrancamos ganando: 4.777 millones de yuanes o 735 millones de dólares es el resultado inicial de las operaciones de intención de compra del Petro. #AlFuturoConElPetro pic.twitter.com/LoaDgj4rr1

— Nicolás Maduro (@NicolasMaduro) February 21, 2018
The Petro's price will depend on the price of a barrel of Venezuelan oil from the previous day, according to the government's website.
Bitcoin is currently trading at [FIAT: $10,067.20] down -5.85% at the time of this report according to Coin Market Cap.
Want an edge in the crypto markets? Subscribe to our free newsletter. Follow Coinivore on Facebook, at Twitter and Steemit.