Russian Legislation May Legalize Cryptocurrency By As Early As May 1st
---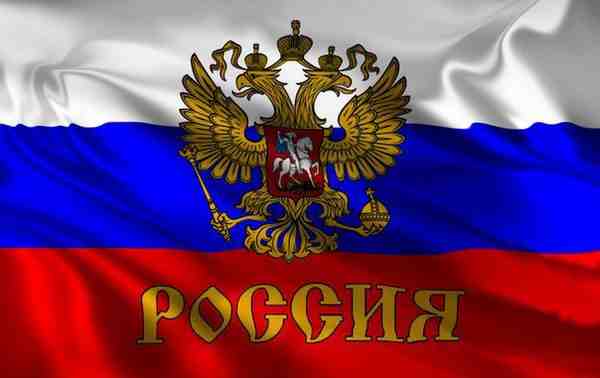 A new law drafted in Russia's parliament aims to protect the rights of owners of cryptocurrencies while regulating their use for payments, according to a Russian government site. It also allows authorities to subject cryptocurrencies to taxation, inheritance rights, and even bankruptcy claims.
The bill uses terms like "digital money" and "digital rights" within its texts to define what these new forms of innovation effectively are and facilitate digital deals like smart contracts.
The bill in question №424632-7 was filed about a week after the introduction of bill №419059-7, prepared by the Finance Ministry. In the latest version, the law "On Digital Financial Assets" regulates initial coin offerings (ICOs) and crypto mining but effectively bans cryptocurrencies according to its pundits.
In the new law, cryptocurrencies are defined as "digital money", Rossiyskay Gazeta reports.
As per its authors, it's important to lawfully define cryptocurrencies and other "digital" terms to guarantee that the legitimate rights of members in the virtual transaction are secured. The draft reads their acknowledgment for payments, deposits, transfers and as units of account won't be necessary for the Russian Federation. However, it likewise provides for the utilization of digital currencies as a method of payment when technically conceivable and dangers are prohibited.
"In perspective, digital money will be used as a payment instrument, but only in cases and on terms established by the law," Pavel Krasheninnikov said.
Quantities will be controlled, and clients' data will be gathered. Lawmakers claim that such regulations will enable officials to track digital currencies in an instance of bankruptcy and also apply inheritance rights to digital assets.
It also provides the ability to monitor for a taxation mechanism in the digital space and produces the framework for applying measures to restrict the laundering of funds procured through illegal means.
Effectively, the future of cryptos, like Bitcoin, will be chosen by the Central Bank of Russia (CBR), which has regularly questioned their circulation and exchange in the country.
"In perspective, digital money will be used as a payment instrument, but only in cases and on terms established by the law," said Pavel Krasheninnikov. Quantities will be controlled and users' information will be collected. Lawmakers claim this will allow authorities to track cryptocurrencies in cases of bankruptcy and also apply inheritance rights.
The law amends Russia's Civil Code to create a legal basis for "legal relations in the digital economy". The draft is co-sponsored by the Speaker of State Duma, Vyacheslav Volodin, and the head of the parliamentary Legislation Committee, Pavel Krasheninnikov.
Supplementary regulation by Russian regulatory agencies such as the Central Bank of Russia and the Ministries of Finance and Economic Development will decide distinctive parts of the digital rights and the circulation of digital currencies in Russia.
If adopted, the new digital economy law should be enforced by as early as May 1st, 2018.
President Vladimir Putin has previously ordered the issuance of a national cryptocurrency, the "Cryptoruble," further instructing Russia's Central Bank and other regulators not to create "unnecessary barriers" for cryptocurrencies.
The Cryptoruble was delayed due to the belief by First Deputy Governor of the Bank of Russia, Sergey Shvetsov that a fiat cryptocurrency could be used to bypass regulations; while Deputy Finance Minister Alexei Moiseev has previously told reporters that his ministry "supports the idea of using a Cryptoruble in cross-border settlements."
Meanwhile, last month the head of the Russian State Duma Committee for Economic Policy, Sergey Zhigarev, proposed legalizing cryptocurrencies as a means to attract foreign investments into the country.
So the support is growing for mainstream adoption of cryptocurrency in Moscow, could this bill finally legalize cryptocurrency for Russian citizens?
Bitcoin is currently trading at [FIAT: $8,106.09] according to Coin Market Cap at the time of this report.
Want an edge in the crypto markets? Subscribe to our free newsletter. Follow Coinivore on Facebook, at Twitter and Steemit.
---
You may also like