Coinbase Acquires Earn.com For Estimated $100 Million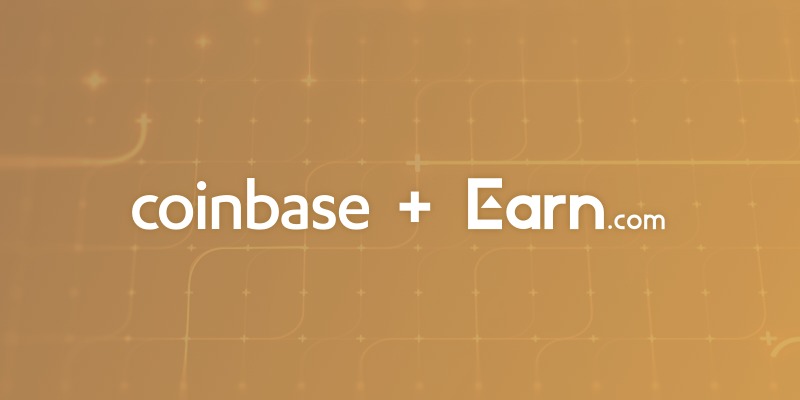 Coinbase has acquired Earn.com, a website that lets users get paid in cryptocurrency for answering emails and completing tasks. The Earn startup team joins the company and the founder will serve as its first CTO, as part of the deal, CNBC reported.
Coinbase announced yesterday that it acquired Earn.com (formerly known as 21 Inc). The service allows senders to pay users in cryptocurrency to reply to emails and complete tasks.
"We're going to be doubling down on the Earn business within Coinbase, as they have built a paid email product that is arguably one of the earliest practical blockchain applications to achieve meaningful traction," Coinbase CEO Brian Armstrong said.
As part of the acquisition, Earn's co-founder and CEO, Balaji Srinivasan, will join Coinbase as the company's first Chief Technology Officer (CTO). Armstrong added that:
"As CTO of Coinbase, Balaji will serve an important role as the technological evangelist for the company. Balaji will evangelize for both crypto and for Coinbase, educating the world and recruiting crypto-first talent to the company."
The companies did not reveal the financial details of the deal but it is estimated that it cost above $100 million. This is considerably lower than previous valuations for Earn and caused a push-back from investors, according to Silicon Valley media recode.
Earn explained today to its users that it is not "going down" or drastically changing just yet. In fact, they promised that the product is only going to get "bigger and better" as a consequence of this deal. The company reports that hundreds of thousands of users have earned digital currency with Earn so far, earning millions of dollars.
The team wrote today that "everything will continue as before in the short term, with one exception: we've put our token launch on the back burner and will instead focus on integrating with Coinbase's infrastructure and scaling up our service. You might be able to guess what this will enable, but stay tuned anyway as you might be surprised!"
In another move for Coinbase earlier this year in February, the company launched a new Commerce service self-titled Coinbase Commerce to help online stores handle payments in four leading cryptocurrencies – BTC, ETH, Bitcoin Cash, and LTC. Further, partnering with merchant service Shopify to enable Shopify's customers to use cryptocurrency.
Coinbase CEO Brian Armstrong has previously expressed with another project he developed, Toshi, that he wants to help lift people out of poverty by giving them tools that use a smartphone + Ethereum + dapps — he said it offers an unprecedented opportunity to bring economic freedom. Now Earn.com can be added to that arsenal.
Bitcoin is currently trading at [FIAT: $8,095.84] according to Coin Market Cap at the time of this report.
Want an edge in the crypto markets? Subscribe to our free newsletter. Follow Coinivore on Facebook, at Twitter and Steemit.