Fake News Plagues Cryptosphere? SEC+CFTC Meeting Alleged To Be A Hoax As Casper Protocol Looms
---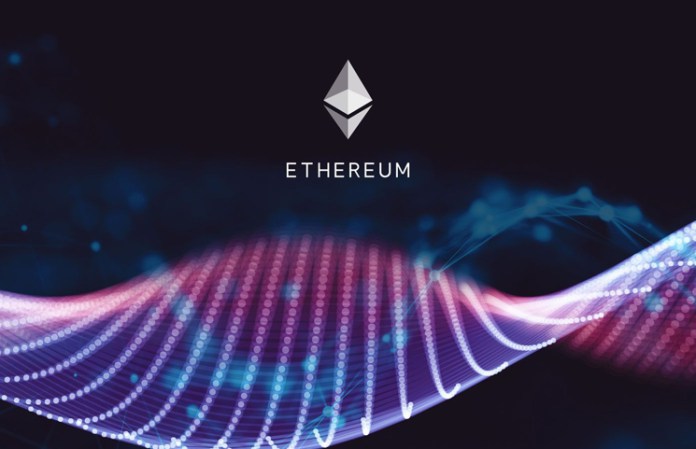 An alleged meeting between the CFTC and the SEC to discuss whether Ethereum would be classified as a 'security' yesterday was never set to happen and was, in fact, disinformation and a hoax according to a Twitter user who called the SEC's office.
Twitter user @CryptoMedicated called the SEC (Jay Clayton's office) to ask about the meeting and the SEC responded it was a hoax.
So, I called the SEC & they said they have no clue what the fuck everyone is talking about w Ethereum. Call them for yourselves and confirm. They're open until 5 PM EST GMT-4

Another person at the SEC office called it a "hoax" pic.twitter.com/T5VPkLWIly

— t.me/CoinEducation (@CryptoMedicated) May 7, 2018
The rumors according to CryptoMedicated appear to originate from a Wall St Journal article "World's Second Most Valuable Cryptocurrency Under Regulatory Scrutiny" calling into the question of whether Ethereum was a security.
Within the article, they mention the fact Ether is one of the cryptocurrencies that has been in contention among those in the SEC and CFTC in regards to whether or not it is a security. Which isn't something that is shocking or surprising. However, this information isn't new and it's something that we've known for quite some time. Is it possible that they're discussing Ethereum currently, sure.
"Until now, regulators hadn't questioned whether rules designed for stocks should apply to virtual currencies such as ether, the world's second most valuable cryptocurrency after bitcoin with a market value of $67 billion," WSJ wrote.
Within the article, an anonymous source familiar with the matter tells WSJ that there is a meeting scheduled to discuss the matter on May 7th.
The main problem is that someone pushed out the date May 7th throughout the cryptosphere. However, the SEC denied the meeting even existed calling it a hoax.
It's worth noting that if the meeting turns out to be legitimate and Ethereum is deemed a security there will be massive implications for many other blockchain-based tokens and cryptocurrency startups – especially those based on the ERC20 standard.
First, exchange desks will have to register with the SEC or risk massive fines, Quartz explains. The publication further notes that dropping Ethereum from their trading platforms will also likely put a big dent in the total market price of the cryptocurrency.
The WSJ report justified the anonymous source's claims with former CFTC chairman Gary Gensler, who said "there is a strong case that one or both of ETH and Ripple's XRP are noncompliant securities."
Meanwhile, current outgoing CFTC chairman J. Christopher Giancarlo who has earned the name cryptodad expressed the need to respect this generation's interest in Bitcoin at the Milken Institute Global Conference last week.
"We need to take a moment and respect this generation's interest in this new instrument (bitcoin)," Giancarlo said. "Not with derision, but with a little bit of attention and respect and respond with policy initiatives that really are thoughtful and forward looking."
Giancarlo has previously stated he will retire after his five-year term ends next April and President Trump appoints a successor  to his seat. Giancarlo compared consumer interest in Bitcoin to the "cultural change" that the baby boomers instituted when they arrived on the scene in the mid-20th century.
He explained that younger investors have much less respect for mainstream financial institutions due to growing up amidst the financial crisis and said that they see Bitcoin as a way to remove these middlemen from the financial system.
There is something going on here that is generational. Just as the baby boomer generation lost faith in the leaders that came before them and tried to seek a cultural change in those days through sex, drugs and rock and roll, I think there is a generation that also has lost faith in us that led them through the financial crisis and they see technology as a way of disintermediating institutions for which they don't have a great deal of respect.
Giancarlo has issued similar statements about cryptocurrency investors on multiple occasions, beginning with his remarks before a Senate committee hearing earlier this year.
Giancarlo's heartfelt opening statement on cryptocurrency at that hearing earned him the nickname "Cryptodad." Since then he has taken to using the hashtag #cryptodad when he tweets about cryptocurrency embracing the moniker.
Giancarlo has also expressed the need to move slowly with any federal regulation of cryptocurrency exchanges noting that they should be "carefully tailored" to specific risks such as fraud and market manipulation and should strive to "do no harm" to the emerging digital ledger technology (DLT) space.
"Appropriate federal oversight may include: data reporting, capital requirements, cyber security standards, measures to prevent fraud and price manipulation and anti-money laundering and 'know your customer' protections," he will testify. "Overall, a rationalized federal framework may be more effective and efficient in ensuring the integrity of the underlying market."
SEC Jay Clayton has previously expressed in a hearing in February that he believed cryptocurrency trading platforms are functionally more akin to "securities, commodities, and currency exchanges," which are regulated at the federal level and overseen by either the SEC or CFTC.
"Traditionally, from a function perspective, these money transfer services have not quoted prices or offered other services akin to securities, commodities and currency exchanges," Clayton testified. "In short, the currently applicable regulatory framework for cryptocurrency trading was not designed with trading of the type we are witnessing in mind."
In September of last year, the SEC  launched a "Cyber Unit" to combat online threats and "protect retail investors" in cryptocurrency.
Ethereum consensus protocol Casper FFG will soon be tested and implemented into the second world's most popular cryptocurrency. Casper will require 1,500 ETH to be staked on the test net.
The coming consensus changes ETH to a proof-of-stake model which enables users to set aside funds whereby they act as virtual mining machines, Coindesk reported.
Bitcoin is currently trading at [FIAT: $9,254.78] while Ethereum is trading at [FIAT: $751.59] according to Coin Market Cap at the time of this report.
Want an edge in the crypto markets? Subscribe to our free newsletter. Follow Coinivore on Facebook, at Twitter and Steemit.
---
You may also like