Iran and Russia Discuss Using Cryptocurrencies To Avoid Western Sanctions
---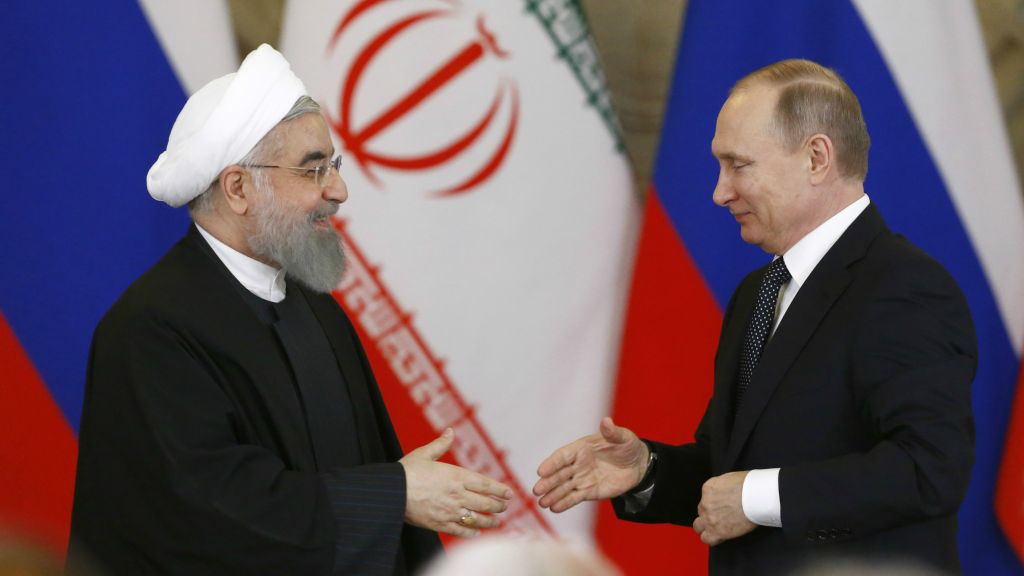 Iran and Russia are discussing whether to use cryptocurrencies to avoid Western sanctions, Russian news, RBC reported.
Mohammad Reza Pourebrahimi, the head of the Iranian Parliamentary Commission for Economic Affairs, referred to cryptocurrencies as a promising way for both countries to avoid transactions with the U.S. dollar, as well as a potential alternative to the SWIFT interbank payment system.
At a meeting with Dmitry Mezentsev, the Chair of the Federation Council Committee on Economic Policy, Pourebrahimi said that they have "engaged the Central Bank of Iran to start developing proposals for the use of cryptocurrency."
Pourebrahimi added that he discussed this topic in the State Duma's Committee on Economic Policy the day before and that Iran had established cooperation with Russia on this issue:
"They Russia share our opinion. We said that if we manage to move this work forward, then we will be the first countries that use cryptocurrency in the exchange of goods."
Mezentsev expressed that "interbank relations between our countries should be of great importance" against the backdrop of international sanctions currently in place against both Russia and Iran. The meeting of the interbank working group on financial and interbank cooperation will be held in Tehran on July 5th of this year, RBC reported.
Last week, Pourebrahimi stated that without access to the international banking system, Iranian citizens have so far succeeded in siphoning a staggering $2.5 bln out of the country in crypto, Forbes reported.
Venezuela, another country facing international sanctions, recently released its own oil-backed cryptocurrency, the Petro, in a move that some critics saw as an illegal way to enter the international financial markets. After the Petro's launch, both Turkey and Iran had expressed interest in releasing their own state-backed cryptocurrencies as well, with Russia's own Cryptoruble reportedly ready to launch in mid-2019. After several delays over the years since 2015 with the more recent because of the Central Bank of Russia stating that the fiat cryptocurrency could be used to bypass regulations.
Russian President Vladimir Putin ordered the implementation of the Cryptoruble in October of last year. The Central Bank of Russia denied that motion stating the Cryptoruble could be used to bypass regulations.
In March, U.S. President Donald Trump responded to Venezuela attempting to avoid sanctions by barring Americans from transacting with the Petro in a historic signed executive order.
Iranian minister MJ Azari Jahromi revealed a state-backed digital currency project for the country's banking system in February, an experimental model of which was completed in April.
Bitcoin is currently trading at [FIAT: $8,498.94] +3.09% according to Coin Market Cap at the time of this report.
Want an edge in the crypto markets? Subscribe to our free newsletter. Follow Coinivore on Facebook, at Twitter and Steemit.
---
You may also like