Thomson Reuters Will Include Top 100 Cryptocurrencies In Its Sentiment Data Tracking
---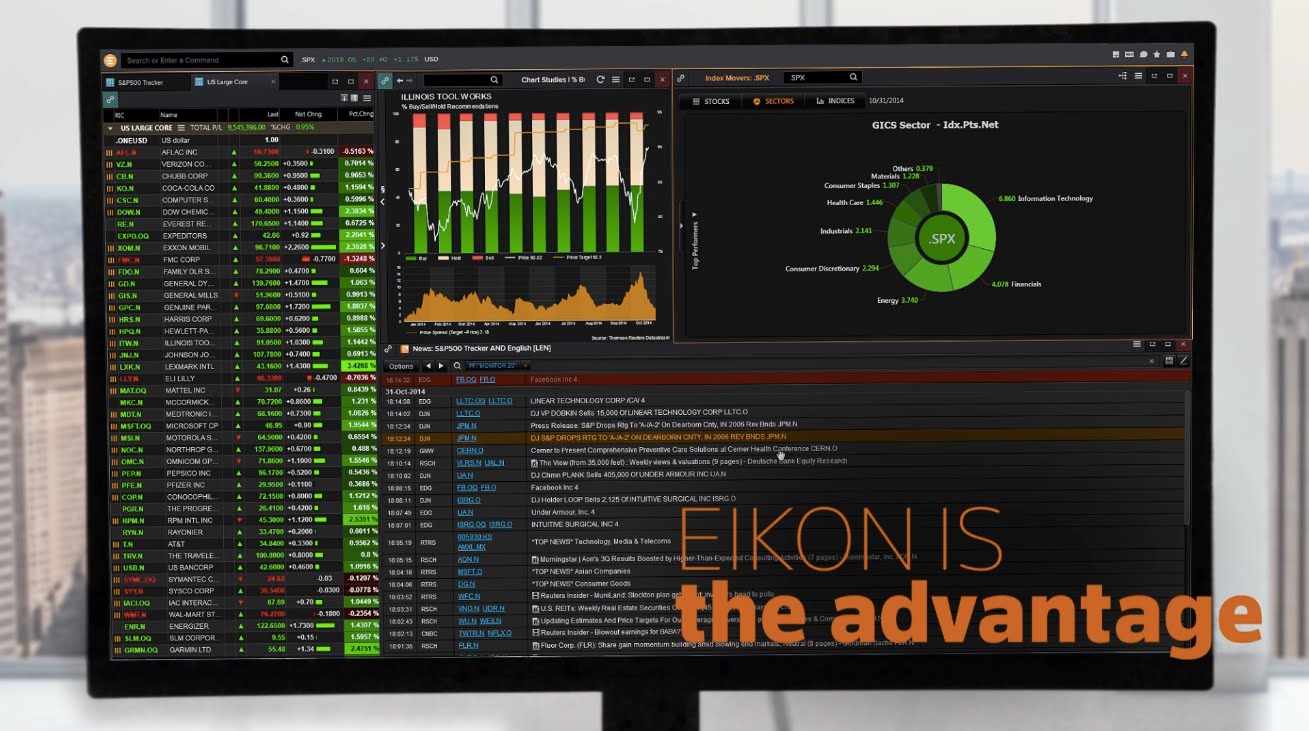 Thomson Reuters will now include market data for the top 100 cryptocurrencies in its sentiment data package according to a WebWire press release. The service is provided (by Market Cap via CoinMarketCap) through Reuters' partnership with MarketPsych Data LLC a leader in quantitative behavioral science. The expansion comes after the introduction of a Bitcoin sentiment index in March, when Marketpsych 3.0 was revealed.
According to the official announcement, the new Marketpsych Indices package uses machine learning and natural language processing to measure emotional and topical items across news and social media sites that may drive market participant behavior in cryptocurrency markets. TRMI 3.1 monitors more than 2,000 global news and 800 social media platforms in real-time.
The providers of the service also note that the historical data dates back to 2009 in Bitcoin's case. The collected sentiment data can be incorporated into quantitative and qualitative analysis to support investments, the press release details. Investors and other interested professionals can use it to quickly discern patterns affecting their respective businesses, Thomson Reuters pointed out.
The press release notes that Thomson Reuters introduced crypto trading on Thomson Reuters REDI this year, supporting trading of CBOE and CME Group Bitcoin futures.
The announcement comes after a recent Thomson Reuters survey found that cryptocurrency trading by financial firms is likely to increase this year. About 20% of 400 finance companies participating in the study are considering entering trading crypto assets within 12 months. That means that one in every five of the undisclosed businesses plans to establish direct contact with cryptocurrencies in 2018.
"The Thomson Reuters cryptocurrency survey revealed a shift in the market, with cryptocurrencies gaining some mainstream acceptance and financial institutions looking to start trading them over the coming months, said Pradeep Menon, Managing Director and Global Head of Investing and Advisory at Thomson Reuters. Adding a cryptocurrency-focused sentiment feed to our suite of cross-asset solutions has therefore enabled us to provide our customers with invaluable insights that may help them make strategic investment decisions."
"As the world's largest cryptocurrency exchange, Bitflyer has made efforts to facilitate the development of cryptocurrency markets," said Yuzo Kano, CEO and co-founder of the trading platform. He further expressed that Bitflyer is the first company to obtain a license to trade cryptocurrencies in Japan, the U.S. and Europe. "We are delighted to be able to provide valuable data to customers worldwide through Thomson Reuters," Kano added.
President and representative director of Bitpoint, Genki Oda, also displayed satisfaction with the partnership on the real-time rates. "We are pleased to cooperate with Thomson Reuters in the further enhancement of its services and hope that our data will become a benchmark for the cryptocurrency industry as a global cryptocurrency trading exchange," Oda said.
As an example of finance companies entering in the cryptocurrency space Goldman Sachs-backed startup, worth nearly $3 billion, Circle has just announced that through CENTRE (open source framework), the company will issue their own  Fiat Cryptocurrency – Circle USDC (U.S. dollar coin) which will be pegged to the U.S. dollar one-to-one like Tether and will be made available to the general public for everyday buying of goods and services.
Circle will enable retail investors exposure to a bucket full of seven cryptocurrencies—Bitcoin, Bitcoin Cash, Ethereum, Ethereum Classic, Litecoin, Monera, and Zcash—based on their market capitalization.
According to Fast Company, the new feature which has been dubbed "Buy the market" thanks to Circle's institutional trading infrastructure, will be cheaper than competitors' like Coinbase, Square Cash, and Robinhood.
"Right now every coin on Circle is sourced and delivered through Circle Trade," says Mayer, with an average markup of 1% for each coin. "Buy the market" takes the aggregate of the seven coins' spreads," said, Rachel Mayer, a senior product manager who oversees development for Circle.
If that's not enough further adoption of cryptocurrencies a company that needs no introduction Coinbase has recently opened up a whale index fund on its exchange GDAX. Here comes the institutional investors hodl on for this volatile ride.
Bitcoin is currently trading at [FIAT: $6,430.41] down -0.09% according to Coin Market Cap at the time of this report.
Want an edge in the crypto markets? Subscribe to our free newsletter. Follow Coinivore on Facebook, at Twitter and Steemit.
---