10,000 French Tobacco Shops Begin Offering Crypto Vouchers
Posted On February 19, 2019
---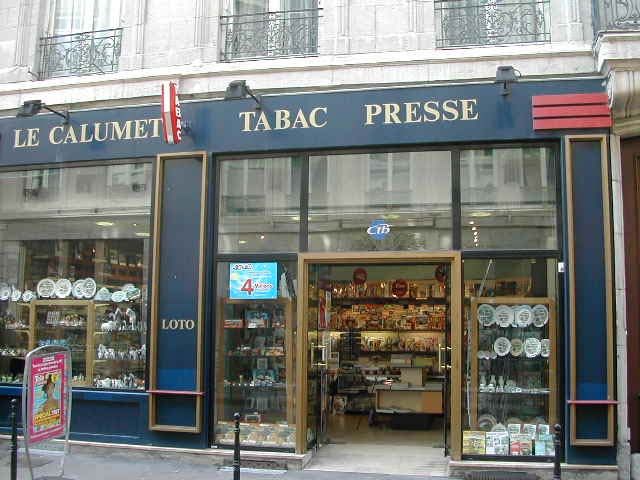 By Coinivore
After quite a bit of speculation regarding news that French tobacco shops, known colloquially as "tabacs," would begin offering cryptocurrency purchases via a new voucher system, it's great to report that this development did take place and is now expanding even wider under a new private agreement.
As previously stated by Vin Armani, CTO of CoinText, this is a novel approach to remittance that taps into an already powerful market.
At first glance, this looks like the first step toward a powerful and disruptive remittance system. About $22 Billion in remittances was sent from France to other countries last year.

Remittance is a killer app of Bitcoin. https://t.co/MBOyBA5Qpa

— Ⓥin Ⓐrmani (@vinarmani) November 22, 2018
However, some of the partnerships outlined originally that were to have included government and regulatory support have been supplanted by a new private arrangement that will actually expand the reach from a projected 3-4 thousand tabac shops to 10,000.
According to a report at Bitcoin.com, the new partnership will take an existing point-of-sale system from company Igenico and marry it with a seller of pre-paid crypto cards, Digycode, and give customer access through France's many tobacco shops. It's a massive win across the board for the companies behind the partnership, to the shops and on to the consumers who now have another way to engage with crypto completely without needing Internet access:
Digycode, a subsidiary of Toulouse-based parent company Digital Service, has not seen much reseller traction for its crypto services since its launch in August 2017, with only 30 POS spread across the country by the latter half of 2018. Not that this has impacted profits: Digital Service CEO Christopher Villegas reports that the Digycode product, previously in the form of prepaid cards, brought in revenue to the value of €1 million ($1.1 million) serving over 20,000 customers.

Their hitherto limited reach is now set to change thanks to a triage partnership agreement with payment solutions firm Ingenico and numerous tobacco outlets dotted all over the nation. Ingenico has POS terminals in 10,000 shops spread out across the country, significantly broadening Digycode's end-customer reach. In effect, this gives Digycode access to a 42% market capture of the 24,000 licensed tobacco shops open for business.
However, there are some caveats that Bitcoin.com outlines, notably that there is still an onboarding process, including KYC demands, that won't make this an instant adoption for those looking to get quickly into purchasing products with cryptocurrency. Nevertheless, now that there is a solid framework, modifications can be made and consumer interest should drive more innovation.
Indeed, expansion plans are already set according to Digital Service CTO Pierre-Guy Bareges:
He divulged that they're planning expansion to other European countries and French territories abroad, as well as the addition of other cryptocurrencies like bitcoin cash (BCH) and monero (XMR).
---
You may also like