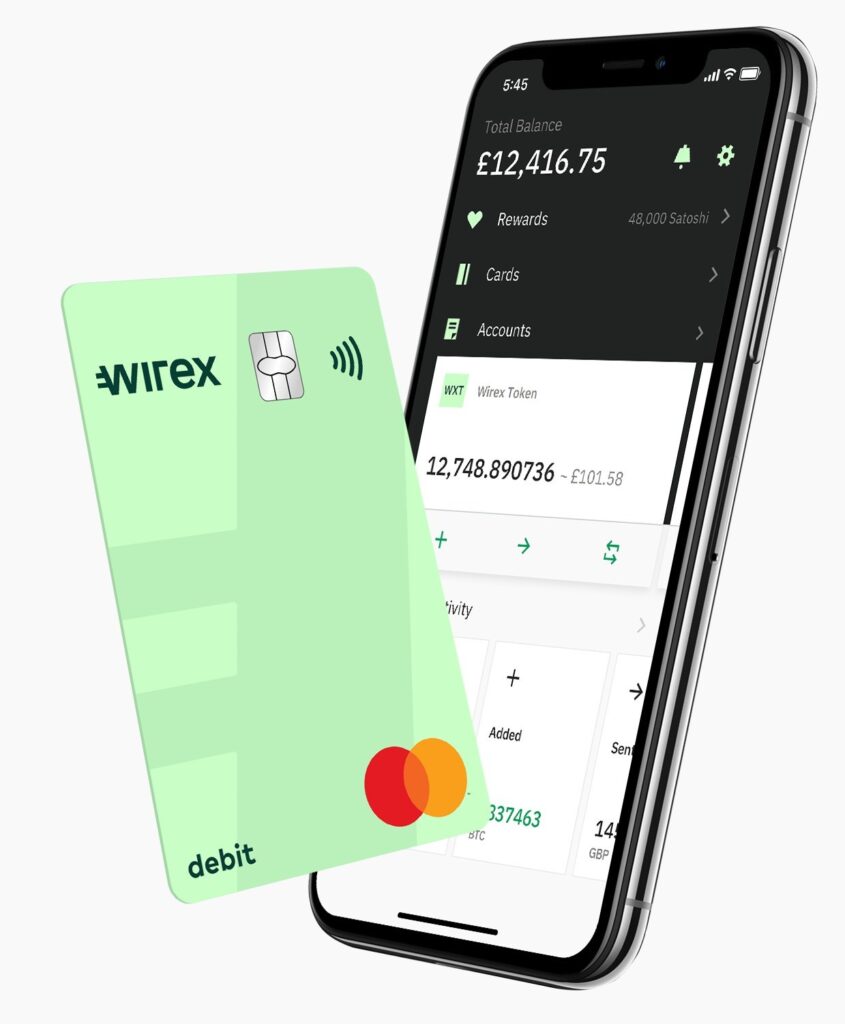 Leading payments company Wirex have launched the waitlist for their highly-anticipated Wirex multicurrency card, taking them one step closer to becoming the ultimate cryptocurrency platform. The move comes following the announcement of a product overhaul, with the launch of a Mastercard-enabled card heralding a number of game-changing product updates that will change the alternative payments space forever.
Just days after Wirex's record-breaking crowdfunding campaign came to a close, raising £3.7 million in 2 weeks, Wirex have launched the waitlist for a new multicurrency Mastercard debit card. This comes after being announced as financial services giant Mastercard's first 'crypto-native' principal member in July, and will be available to customers in the EEA region. The new product endeavours to achieve Wirex's core aim of bringing cryptocurrency to the mainstream, by making it even easier for its 3.1 million customers to utilise multiple cryptocurrencies in everyday life.
Due to launch in November, the new card is linked to 19 secure currency accounts in the Wirex app, allowing Wirex cardholders to seamlessly spend multiple fiat and cryptocurrencies, anywhere that accepts Mastercard, without exchanging or offboarding. The company believes that game-changing features like this, combined with exclusive interbank and OTC exchange rates, high limits and next-to-no fees, gives the new Wirex multicurrency card a significant advantage over its competitors – with some going so far as to suggest that it could set a new standard in the FinTech and crypto payments space.
The release of the new card is the latest in a long line of developments from the London-headquartered FinTech startup. Wirex recently announced a next-generation product overhaul, which began with a partnership with payment solution company LHV, including the launch of five new currencies, free multicurrency individual IBANs, free SEPA multicurrency transfers, and zero foreign exchange fees.
Wirex has already proven their innovation in the field prior to this, by not only debuting the world's first crypto-compatible Visa debit card, but also the first crypto rewards scheme, Cryptoback™, enabling users to automatically earn free cryptocurrency by spending in-stores with their Wirex cards. To complete the product overhaul, Wirex has announced a significant upgrade of this rewards system, including up to 2% Cryptoback™ rewards for all Wirex card spending (online and in-store) and up to 6% APR on customer's Wirex token (WXT) balance*.
Pavel Matveev, co-founder and CEO of Wirex, shared his excitement about the upcoming launch: "Since becoming the first-crypto native platform to achieve principal membership with Mastercard, and hinting at the launch of a revolutionary new Wirex Mastercard card in the EEA region, there has been an overwhelming response from users wanting to be the first to get their hands on the product. It's always been our aim to bridge the gap between the traditional and digital economy, and the benefits that the new product brings will realise this even further."
Source:
Wirex
Buy Cryptocurrency with a Credit Card or Mobile Payment App HERE!