Top 5 Bitcoin Common Myths Exposed and Debunked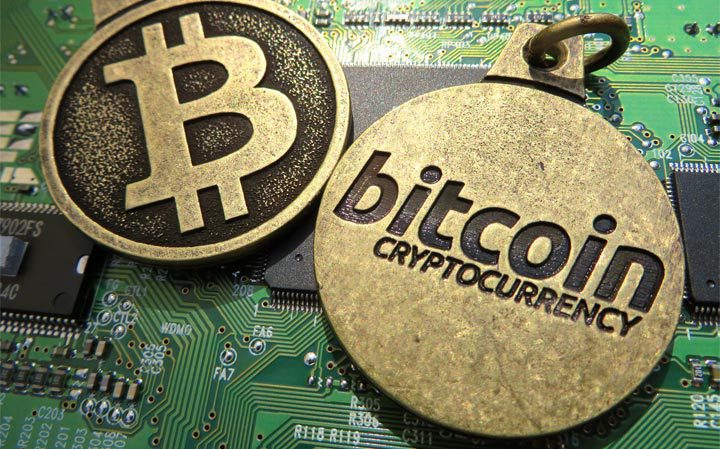 By Evander Smart
Plenty of people out there don't understand Bitcoin. This is understandable, as Bitcoin is not a concept that is easily understood by the layman. The problem is people tend to fear and dismiss things they don't understand, which creates a caldron of myths and half-truths that are designed to wither away that thing they wish into the cornfields. Bitcoin also has no direct marketing team or leadership to defend its name against such barbs, so it is fairly vulnerable. 
So today, I'll step to its defense against common attacks from those outside of the ecosystem looking to throw stones through Bitcoin's decentralized and transparent windows. Most arguments have a layer of truth covering a thin argument at best. Here are some common issues disseminated from the anti-Bitcoin position, and then I can provide the pro-Bitcoin side of the digital ledger if you will.
"Bitcoin's drop in price since Mt. Gox – Since Bitcoin has no underlying value, the decline is price versus the US Dollar equals a loss of its overall confidence and popularity. People holding bitcoin today are those who purchased bitcoins at the top and are waiting to recoup their investment, or just suckers who believe that Bitcoin will one day go mainstream."
The simple converted price of a Bitcoin is only one metric of Bitcoin market value, used by default since the world has never had such an innovative asset before. The price before the fall of Mt. Gox, and as it entered the Chinese market for the first time, was obviously a massive bubble. Bitcoin was still up over $100 versus its position two years ago, before the rise and fall of Mt. Gox.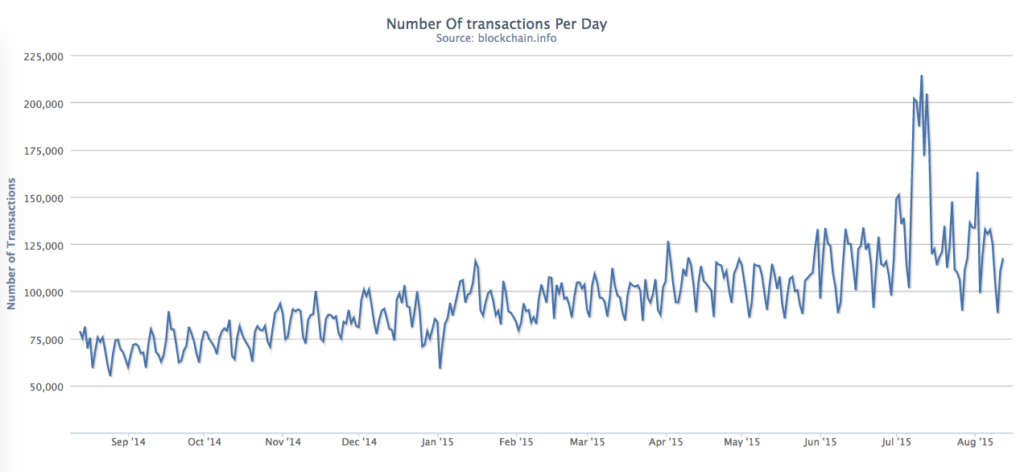 Regarding its popularity, while the Bitcoin price was dropping throughout 2014, Bitcoin transactions increased on a consistent basis all year long and are now back at their peak all-time levels of late 2013. This easily dispels the lack of popularity argument. People use it now more than ever. Plus the endorsements of major mainstream players like Paypal, Microsoft and Wikipedia are not signs of a broader market interest? The rapid increase in venture capital in 2015, already surpassing 2014's total year in six months time, should be ignored? Also, during the recent "Grexit" crisis last month, worldwide transactions in Bitcoin doubled. Explain that away?
Price is definitely down from its peak, but a lower price also makes entry into the market much easier for new investors. If the price moved from $1000 in 2013 to $2-3000 today, how many people would really be able to enter the market at those prices? Meanwhile, how many media pundits would be screaming "Bubble" every day, almost wishing for a market correction? The mainstream media would rail against Bitcoin either way.
"Mining Is Bitcoin's real weakness. The price decline has also led to a serious blow to Bitcoin production or "mining."
A number of mining operations have gone under since Mt. Gox, so this argument has some foothold in truth. Also, many of those started their operations when Bitcoin was a $700-1000 product. When you start there, and the value drops all year, you aren't trained in how to run a mining operation at more realistic market levels. The miners who were successful when the Bitcoin price was $100-150 two years ago are still around. Those short-term players fade, and only the strong survive. If you were mining two years ago when Bitcoin sold for much less than it does today, you would know how to make money during bubbles and after a market correction.
Miners, by and large, aren't going anywhere. Mining is not for newbies or people out for a quick hit. Only the strong survive, and this ride has made them stronger in the long-run.
"Consumers are vulnerable when they use Bitcoin over established payment systems. The biggest reason Bitcoin will never take hold is because there is no insurance against theft, loss or even if you send your coins to the wrong person. Once the coins leave your account, you have no more claim to them."
If the Bitcoin technology never grows from now on, and we still send public keys instead of a less onerous transaction code, there may be a point here. Where some see flaws, I see a billion-dollar opportunity for an entrepreneur to improve Bitcoin. Over the coming years, we won't use a mess of characters to send funds to each other, just like we do not use computer IP addresses anymore. A fair point, but by no means a death sentence for Bitcoin. It's an opportunity.
"People aren't using Bitcoin! The goal to have every merchant accept Bitcoin as payment is a lofty dream, but the reality is, that many businesses are not considering adopting Bitcoin in the near future."
Meanwhile, the reality is many businesses are joining "The Future of Money". Microsoft, Expedia, and CNN have joined the fold, as the number of merchants has passed 100k worldwide. Plenty of large retailers have already passed on digital alternatives like  Apple Pay already, including Wal-Mart. Outside of the cabal of usual suspects who came up with that plan, adoption has been slower than they expected. Bitcoin has been on a consistent rise worldwide for years. Apple Pay, for example, spiked last fall and has fallen on its face every since.
"Bitcoin is a Passing Trend and will fail. Not from lack of trying, but rather its status will never be more than an interesting concept championed by those in the techie or libertarian camp. Holding Bitcoin is more of a political expression rather than a sound economic investment."
If new technology is "a passing trend", that would make sense, but history does not support his argument. This was a common refrain twenty years ago when the Internet started to gain market traction. The Internet was just a toy for nerds to send messages 25 years ago. How did that turn out? He didn't jump on that bandwagon? He didn't rail against that?
In a global society that has gravitated to every new tech product from the Game Boy to the Apple Watch, Bitcoin hasn't been a hit? The facts don't support your argument. Five years ago, it was that nerdy tech toy nobody used. Today, it has since gone global, and governments are holding meetings every day on how to deal with Bitcoin.
Bitcoin is not just a currency, but a new technology that spans the globe, and helps improve many current centralized systems that need upgrading, or replacing. It's not here to be quickly adopted, or as some quick fix. That's it's greatest strength. It is a bevy of technological apps, and its currency is just the first of many to come. It is here to change, and improve, many mainstream protocols we use today, but could be much better with the Bitcoin technology.
The only question is when will it happen
They seem to have an inverse relationship. As one obsolete form of fiat currency fails, a new digital technology rises to replace it, in The Technology Age. Bitcoin was only a few cents five years ago, traded between Satoshi Nakamoto and Hal Finney. Now it's worth hundreds of dollars and is traded on global exchanges. Critics like to ignore these facts.
The Internet started to gain popularity primarily based upon its ability to send an email, but we've all learned it was far more than just a digital message service. Bitcoin is the son of the Internet, and will show naysayers things they've never seen before, and will use in their future if they're smart. Comparing Bitcoin to a US Dollar is like comparing the Internet to a mailed letter. One is the standard, and one is the future. Since I don't have any plans on going anywhere for the next thirty or forty years, I'll bet on technology's future, over obsolete centralized 20th-century systems.
Everything in this world is changing based on new technologies, and Bitcoin will be at the heart of this brave new world. It is changing things right now. the local Bitcoin critic or mainstream pundit doesn't see it as being a major factor because he chooses not to. You see what you want to see. Maybe that's the whole problem. Bitcoin cannot be held in your hand, so maybe critics believe it doesn't exist because it can't be held like a dollar bill. Older critics like Warren Buffett use this defense mechanism. 
Then air in your lungs, the thoughts in one's mind, the information sent online or by smartphone also must be figments of our imagination. They must be irrelevant because they are intangible in the physical plane. The evolution of mankind has moved us beyond all of these mundane talking points, from race, to size, to gender being seen as limitations by the establishment. 
These naysayers always lose in the end. Just like you cannot measure the impact of the human spirit, or the Internet's influence tangibly, Bitcoin's future of growth won't be found on any ruler. The 21st century is ready for this.
The only real question is: Are you ready for Bitcoin?