Cryptocurrency Wallet Exodus Review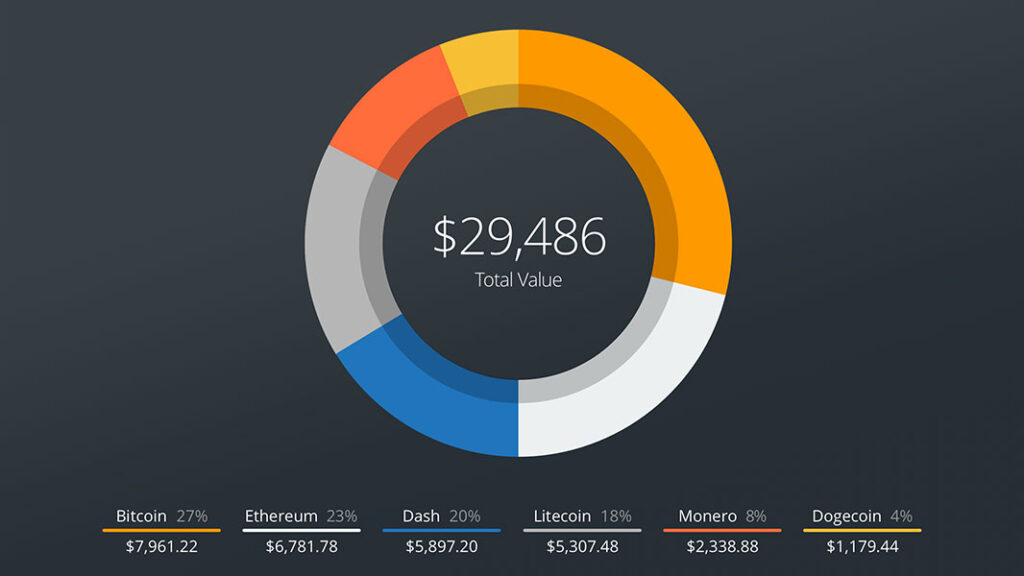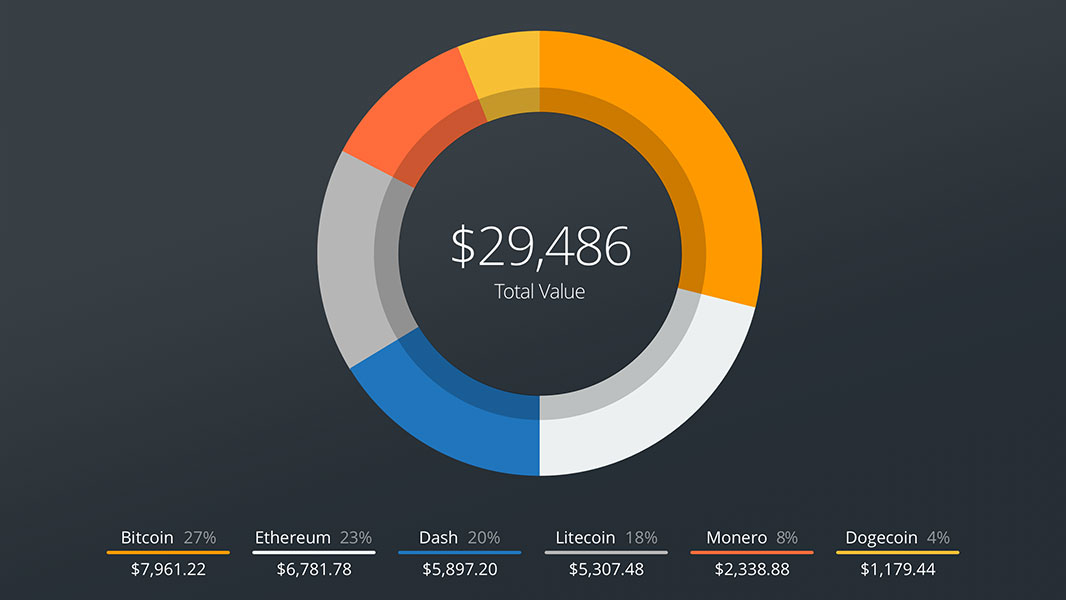 We take a look at the Exodus wallet and explore what makes it different from its competition being advertised as a "Blockchain assets wallet".
The wallet has software variants in Windows, Linux, and Mac offering the user a multitude of options for storing their precious digital currencies.
Starting off with the wallet's interface and ease of use. I was quickly impressed with how interactive this wallet was and its sleek, simplistic design, which made navigating your different altcoins a breeze. You select "wallet" then click through the various crypto assets including – Bitcoins, Litecoins, Dash, Ether, Dogecoins and even EOS.
One of the features that sets Exodus apart from a lot of its competition is the visual compound piechart you are greeted with when you first open it up. This displays all of your diversified crypto assets in an easy to view circle allowing a user to track the value of their blockchain assets, in real time, as market conditions fluctuate.
Since Exodus is a desktop wallet the private keys and transaction data of your crypto currencies are stored on your own machine – no accounts, no servers, and no data sharing. Exodus is a litewallet, so you don't need to download the entire Blockchain to your computer just to use the wallet, you only need to download and install Exodus and you're ready to go.
Another feature Exodus offers is the ease of being able to exchange multiple altcoins for Bitcoin and vice versa from inside the wallet with Shapeshift built into its code, boasting on its website that its the first to do so.
Then there are the plethora of theme choices that are available for you to choose from that will entertain your visual interest and allow you to make Exodus your own by customizing its overall look.
Now let's talk about the downsides of Exodus. First and foremost the source code of the wallet is closed it's not open source so that may raise suspicion within the crypto community that the developers JP and Daniel have ill-intent. The other downside I see is that the wallet doesn't allow users to purchase crypto currencies with fiat.
But the latter may not be as much of a downside as the idea behind the wallet is to move away from dealing with central banking authorities.
Overall, Exodus is one of the nicer new innovative wallets out on the market; it hasn't gotten a big reputation yet, but the developers are transparent and care about their user base, so I say expect to see this company continue as adopters join Exodus.
If you decide to try the Exodus wallet, I'd love to hear about your experience with it in the comment section below. This is personally my new choice for a wallet replacing Electrum. You can download Exodus here.