Bitfinex Drops U.S. Based Customers Cites Challenging SEC Regulations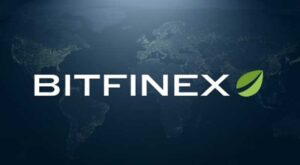 One of the leading Bitcoin exchanges, Bitfinex, announced on Friday that it will be exiting the U.S. retail marketplace. Effective immediately, the exchange will no longer accept any verification requests for U.S. individuals and will not allow U.S. residents to exchange for ERC20 tokens issued through ICOs.
Bitfinex explained, "a surprisingly small percentage of our revenues come from verified U.S. individual accounts." Meanwhile, "a dramatically outsized portion of our resources goes into servicing the needs of U.S. individuals, including support, legal and regulatory." Bitfinex added, it "normalized banking for some corporate customers and individuals in certain jurisdictions," Bitfinex further stated that "compliant banking solutions for U.S. individuals remain elusive." Consequently, the exchange stated:
Over the next 90 days, we will be discontinuing services to our existing U.S. individual customers.
In addition, the exchange also announced that U.S. customers will no longer be able to trade ETH ERC20 tokens issued through various initial coin offerings (ICOs) on the exchange. This part of the changes will commence at noon UTC on August 16th.
"Pursuant to the recent report of investigation issued by the U.S. Securities and Exchange Commission," the exchange wrote to its customers, "Bitfinex is taking the proactive step of barring U.S. customers from trading certain digital tokens that may be deemed securities in the eyes of the SEC." Currently, tokens active on the exchange subject to this restriction are EOS and Santiment (SAN).