Will Bitcoin Hit $4,000 This Month?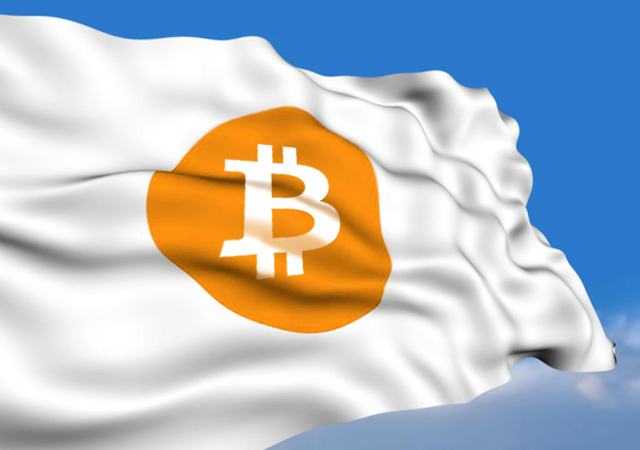 The average price of Bitcoin across global exchanges today reached $3,515 on the Coin Market Cap Bitcoin Price Index, setting yet another new all-time high, but is the next milestone coming for Bitcoin later this month?
The up spike coincides with the recent lock-in of SegWit and growth across the world with countries all over beginning to accept cryptocurrency and investors getting excited. In other words, the roll out of cryptocurrency is in the process of happening; and with the IMF signaling banks and institutions that its time to invest and accept digital tokens you can expect Bitcoin to continue rising in value.
Bitcoin recently received positive mentions from leading asset managers and is gaining increasing exposure in Western media.
At the time of this writing, Bitcoin was trading at $3,515 according to Coin Market Cap, a figure that has appreciated nearly 50% over the last month of trading.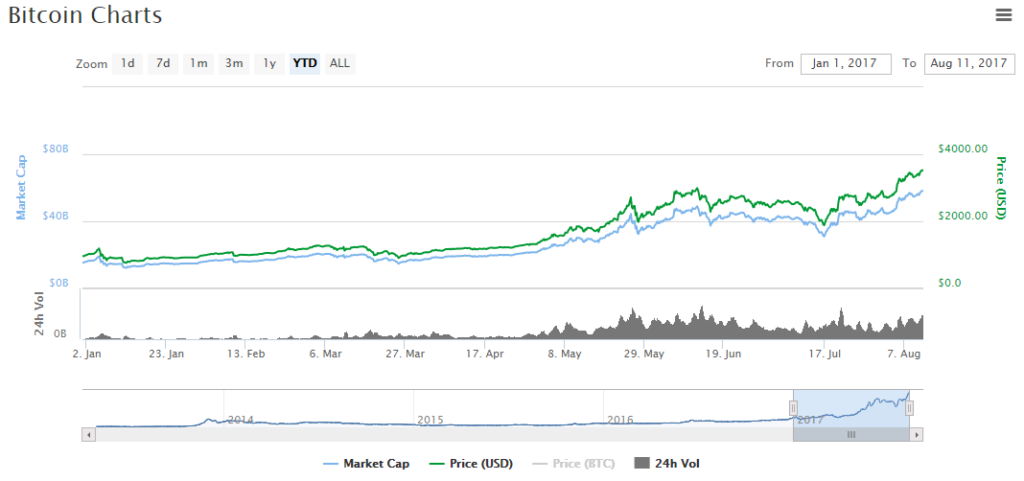 The user-activated fork of the legacy Bitcoin blockchain resulted in the creation of a new cryptocurrency, Bitcoin Cash. After a hectic last two months in the crypto sphere Bitcoin has bounced back and then some in value when only a month ago it looked like it could have hit under $2,000.
What all this has taught us is the resiliency of Bitcoin and how quickly the markets can spring back. After surpassing $2,000 in May, and hitting $3,200 earlier this week, could we see another milestone this year where the cryptocurrency hits $4,000 or more?
The way the market has been going in an up trend you bet that cryptocurrency is only in its growing stage right now.