"Blockchain Technology Will Change The World, Bitcoin Is Digital Gold" Fidelity Labs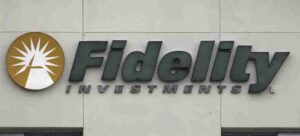 Bitcoin is like "digital gold" and "blockchain technology will change the world," Hadley Stern of Fidelity Labs said to CNBC.
Stern is responsible for Fidelity's bitcoin, blockchain, and digital currency operations. His research team has been experimenting with Bitcoin because it's "digital gold" and that "blockchain technology will change the world."
Fidelity Labs announced Wednesday that it would start allowing clients to view Bitcoin and other cryptocurrencies on the company's website.
"The big story is you can transfer value through software and software alone. This is a huge societal breakthrough," Stern said on CNBC's "Closing Bell."
Stern is optimistic about Bitcoin and says that the cryptocurrency has reached a peak where it can't be stopped or banned by governments and it will survive. He also stated that he believes that cryptocurrencies will make services "faster and cheaper and create new products and services that we can't even imagine."
"Whether governments like it or not, it's here to stay," he said.
Even corporations are getting in on Bitcoin festivities with Overstock.com just last week announcing adding several cryptocurrencies to its payment method for customers to check out.
While some critics are skeptical of how Bitcoin is used, like economist Howard Marks who said he "doesn't understand what gives Bitcoin its value."
The blockchain business is booming with new technological concepts every day creating amazing innovations.
Jack Dorsey Twitter and Square's CEO also recently endorsed blockchain technology calling the FinTec "the next big unlock."
While Harvard academic Dennis Porto has stated that "Bitcoin could pass $100,000 by February 2021."
So there definitely looks to be no slowing down cryptocurrency; as of this writing Bitcoin is tinkering with hitting $4,000 of value currently sitting on Coin Market Cap at a value of $3829.79 a digital coin.
While Gold sits at $1,279.50 an ounce according to APMEX at the time of this writing, that's almost three times gold's value.