China Outlaws All Future And Current Initial Coin Offerings, Crypto Markets Plunge
Posted On September 4, 2017
---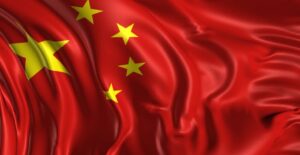 China has followed through and officially outlawed all current and future ICOs, barring its citizens from participating in Initial token offerings, causing the crypto markets to plunge.
In a joint statement issued by its seven financial regulators today, China explained why it believes that the nascent fundraising mechanism is illegal under domestic law. Financial authorities backing the statement include the People's Bank of China, the Central Network Office, the Ministry of Industry and Information Technology, the State Administration for Industry and Commerce, the China Banking Regulatory Commission.
A translation of the statement was translated by Coindesk which reads:
"ICO financing refers to the activity of an entity raising virtual currencies, such as bitcoin or ethereum, through illegally selling and distributing tokens. In essence, it is a kind of non-approved illegal open fund raising behavior, suspected of illegal sale tokens, illegal securities issuance and illegal fund-raising, financial fraud, pyramid schemes and other criminal activities.

The second article further clarifies what this determination means, stating that "as of the date of this announcement, all types of currency issuance financing activities shall cease immediately."

Adding to that, it also demanded that "persons or organizations who have completed ICOs shall refund the investors, protect the investors' rights, and deal with the risks properly. It concluded with a warning that "people who refuse to cease ICO activities or refuse to refund investors will be investigated and severely punished according to the law."

The third article states that the regulation on trading platforms shall be tightened, "as of the date of this announcement, trading platforms shall not conduct any exchange business between fiat money and virtual currencies, shall not provide information and price for virtual currency trading."

Other articles prohibit financial institutions such as banks from doing business with ICO funding, and warn about the public risks of trading ICO tokens," Coindesk reported.
At the time of this writing, the value of cryptocurrency digital assets issued by way of ICOs has seen a significant plunge not seen since before the Bitcoin user-activated fork which created Bitcoin Cash.
This comes as the U.S. SEC, has forced celebrity crowd funding project Protostarr to shut down its ICO, warning in July that DAO tokens could be labeled securities. This has brought continued uncertainty in the crytpo-community with many questioning the future of ICOs.
It is not yet clear how Ethereum, the blockchain platform that helps launch ICOs, will be affected.
The total valued at a combined $10 billion earlier this week, according to CoinMarketCap, the market declined to below $7.5 billion today, a massive 25% decline.
Want an edge in the crypto markets? Subscribe to our free newsletter. Follow Coinivore on Facebook, at Twitter and Steemit.
---
You may also like