Revain: The Future Of Paid Reviews – ICO Ends in 24 Hours!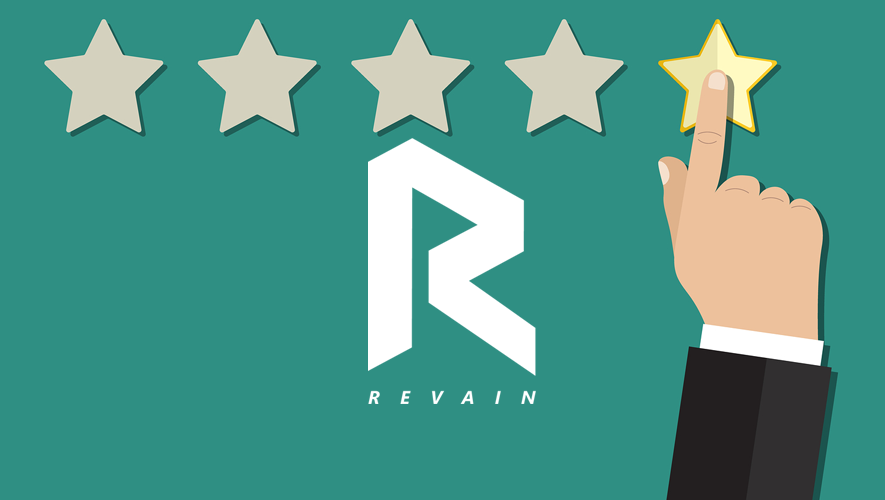 Revain is a new trustless review platform that seeks to solve the problem of fake business reviews and pay real consumers and customers to write well in depth analysis of businesses they use, the corporations can then rate their review or dispute it.
Revain describes its platform as "a new generation feedback platform" that's "mostly based on the blockchain technology".
Revain's crowdsale ends tomorrow! Revain raised $4 million in its first hour of its ICO. 70% of total coins are being distributed through the ICO. R-tokens are for sale in all major cryptocurrencies. Join crowdsale here.
The company seeks to focus on authenticating online reviews for businesses and customers alike, eradicating fake reviews and any deletion of genuine negative customer reviews. Offering the user and business alike a service think a paid version of Yelp.
"Fragments of reviews are saved in the blockchain, which guarantees that those comments can't be edited at a later date. In the beginning we plan to work with companies that have already completed their crowdfunding or ICO phase, as well as cryptocurrency exchanges. Later on, we plan to expand to the Gaming, E-commerce, FMCG and Booking markets," Revain said.
Revain will be allocating a total of 1 billion 'R tokens' to investors, a standard ERC-20 token based on the Ethereum platform and have already raised 1916 BTC or the equivalent to $8,622,000 USD (fiat.)
When the service finally launches they will be issuing an additional 'RVN token' – designed to be the in-platform currency used to reward users for quality reviews and debiting companies for written reviews, with the 'R tokens' being the tradable form of currency.
Starting out Revain will offer reviews of ICOs and cryptocurrency exchanges before branching into restaurant reviews and other establishments.
Features Of Revain:
Some of the core advertised features of the Revain platform include:
Artificial Intelligence:
Revain's platform has been developed "in close collaboration with hi-tech IBM AI systems" and uses IBM Watson's Tone Analyzer and Natural Language Understanding to build its review platform with its automatic filtration system.
Stable Tokens:
RVN is the stable, inner platform currency designed so it "isn't volatile at all" while its partner currency R will be volatile outside of the platform.
Two Tokens:
Revain will have two tokens, including an R token (a crowdfunding instrument made on the Ethereum blockchain that will also hold most of the value of the company) and the RVN token (a stable, inner application currency that can be used for all functions inside the platform.
Immutable Reviews:
Using the Ethereum blockchain, Revain ensures all data posted on the platform is immutable. Reviews cannot be changed, edited, or deleted by anyone once its on the blockchain its there to stay on the blockchain. However, if a business disputes the review a note will show up another the users review that the business disputed it citing the reason.
Incentivization:
Revain has a rewards system built in where users receive RVN tokens for each review. The only requirement to receive any tokens is that the reviewer needs to get past the "filtration stage".
Automatic Filtration:
Revain uses artificial intelligence learning and neural networks to detect all types of unwanted text, including spam, floods, abuse, and more.
Trustless System:
Decentralized autonomous organization (DAO) features and smart contracts will defend Revain against all types of fake reviews. It's a trustless system that doesn't require a central organization or management team. Users don't need to trust the platform to perform any actions. It's all autonomous and decentralized.
Transparent and Open Source:
Anyone can check all of the reviews or transactions that take place on the platform nothing is hidden its all transparent. Revain also has a public Github page where you can explore their open source code.
Web Application:
Users will interact with Revain through a web application built into the website.
Review Snapshot Storage (RSS):
Revain will have a feature called Review Snapshot Storage, or RSS, which provides independent storage based on Ethereum smart contracts. It allows anyone to check all the reviews written onto the Revain platform.
Who's behind the platform?
Revain's CEO is Rinat Arslanov, an entrepreneur with 10+ years in business, venture capital, and blockchain experience. Other key members of the team include Sergey Potekhin (CTO and Lead Developer), who leads the development and blockchain design of Revain and has had previous experience with some Bitcoin coding. Full details about the team can be viewed on their website at Revain.org.
Overall we rate this ICO a 5 out of 5 for its idea, presenting to solve a problem, and the technology involved behind the token as well as the ICOs over all transparency.
A total of 80% of all R tokens not to be confused with RVN tokens will be sold during the crowdsale.
The ICO will continue until the 6th of September (Wednessday) and will end at approximately 17:00 GMT or 12:00 NYT. If you are interested in the crowdsale for Revain (R) token you can contribute here.
When Coinivore asked for a statement from Revain the CEO responded:
"One day I thought, I always tried to achieve the best possible results for my business, for me a very important thing was written customer feedback. Real, emotionally detailed, truthful, and realistic opinion! Grateful customers would bring me 2-5 new orders; I saw and understood how important trust was. After all, a person shares their impressions of work and talks about them in their inner circle. My customers share their emotions in social networks, talk about my product wherever there is an opportunity. Feedback takes the form of value, a form of trust, a form of an invisible asset that generates new customers for your business," Arslanov said.
Whitepaper: http://revain.org/pdf/wp/en-wp.pdf
This is a paid content placement. Always do your own due diligence before investing in any digital asset.