Russia Working To "Legitimize" Cryptocurrencies With Regulation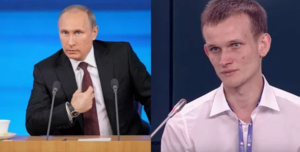 Russia is working on legitimizing cryptocurrencies and is developing a legal framework that will govern transactions using digital currencies like Bitcoin, RT reported.
Russia's First Deputy Prime Minister Igor Shuvalov previously said that the regulation would be delayed that was originally set for October.
"In April, we announced that the draft law would be ready in October. However, the situation on the market made us, in addition to the main bill, consider several more options. And now all these projects are postponed, we are watching the situation to understand," Sidorenko said.
Speaking at the II Moscow Financial Forum, Russian Finance Minister Anton Siluanov reassured Russian users of Bitcoin and other cryptocurrencies that the government has no intention of outlawing or penalizing cryptocurrencies and is working on regulation.
"The state understands indeed that crypto-currencies are real. There is no sense in banning them, there is a need to regulate them," Siluanov said.
Putin himself has embraced cryptocurrency and met with Ethereum Founder Vitalik Buterin, who instilled the advantages of Russia's usage of the Blockchain Technology under Bitcoin.
The Russian Finance Ministry recently considered the prohibition of cryptocurrency mining in apartments and residential areas which it deemed unsafe. Now that it has gotten backing from Putin, and the state has realized that digital currencies are part of the new economic realities, Siluanov said there is no point in outlawing them. He said the next move is to draw up a bill before year-end to regulate cryptocurrencies.
Siluanov didn't disclose further details but merely stated that the Russian Ministry's goal is to make the purchase of cryptocurrencies regulated in the same manner as buying treasury bonds and other securities to be ready by the end of the year.
On the other side of the hemisphere, the U.S. is proposing regulations for limiting taxation on cryptocurrencies while Russia recently approved its first cryptocurrency exchange, called "Voskhod" listing digital assets on Moscow's stock exchange.
Meanwhile, unconfirmed reports emerged on Friday that China's financial regulator plans to close major Bitcoin exchanges, and a picture of a raid caused Bitcoin to plunge significantly. The reports were spread by Chinese financial publication Caixin, citing sources within the country's cross regulators committee, but remain unconfirmed with Chinese cryptocurrency exchanges denying the notion stating they haven't been contacted, leading many in the cryptosphere to say its "fake news."
Want an edge in the crypto markets? Subscribe to our free newsletter. Follow Coinivore on Facebook, at Twitter and Steemit.