"Fiat Cryptocurrency": India's Central Bank Plans To Digitize The Rupee
Posted On September 14, 2017
---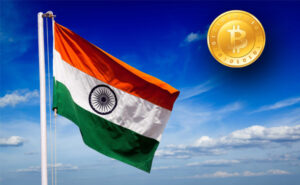 The RBI is looking into creating a fiat cryptocurrency to replace the Indian rupee according to its executive director Sudarshan Sen, Economic Times reported.
"Right now, we have a group of people who are looking at fiat cryptocurrencies. Something that is an alternative to the Indian rupee, so to speak. We are looking at that closely," Sen said at the India Fintech Day conference.
He further expressed that the country was not comfortable with cryptocurrencies that were decentralized like Bitcoin and explained the difference between fiat cryptocurrencies and cryptocurrencies.
"As regards non-fiat cryptocurrencies, I think we are not comfortable," Sen said, adding "Bitcoins for example. That's a private cryptocurrency."
This comes as the payment processor Ripple announced it was opening an office in the country going digital just weeks ago led by former banking executive Navin Gupta who worked at Citi Bank and HSBC.
The government of India has previously announced its "Cashless India" initiative, a vision to transform the country into a digitally-empowered society and knowledge economy. Some predict India's digital economy will reach $1 trillion by 2022, from $270 billion today. A key component of this forward-thinking vision includes the India Stack, an ongoing project to create a unified platform to bring India's population, banks and payment providers into the digital age.
Earlier this month Coinivore reported the Institute for Development and Research in Banking Technology (IDRBT), founded in the 1990s by the Reserve Bank of India (RBI), is seeking to create a spectrum of banking-related services on top of the new proposed blockchain technology.
Historically India has embraced going digital more than any other country and we may see India being the first country to do so.
In November of last year, Prime Minister Narendra Modi pushed for withdrawing the Indian rupee bank notes. Modi later double-down on his plan, calling for India to embrace digital money a month later. Then the Indian government went on to begin amending legislation to further those plans.
With the director of India's central bank coming out speaking about digitizing the Rupee plans are moving forward in India to fully make a digitized economy a reality.
Want an edge in the crypto markets? Subscribe to our free newsletter. Follow Coinivore on Facebook, at Twitter and Steemit.
---
You may also like