ECB President Admits Central Banks Have No Power To Regulate Bitcoin "It's Outside Of Our Jurisdiction"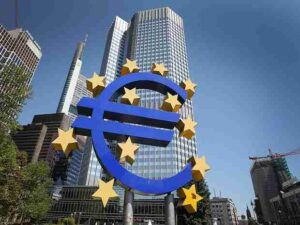 The president of the European Central Bank (ECB), Mario Draghi, admitted that Bitcoin and other cryptocurrencies used worldwide do not fall under the regulatory powers of the ECB.
"It Would Not Be Within Our Power to Prohibit or Regulate Bitcoin," Mario Draghi, President of the European Central Bank said.
Draghi made the statement following a question from the European Parliament's Committee on Economic and Monetary Affairs regarding whether or not the ECB plans to develop regulations pertaining to Bitcoin, and what risks cryptocurrencies may pose to the European economy.
According to a Google translation of the story posted by Eunews.it, Draghi said that after considering "the magnitude, user acceptance and impact on the real economy of Bitcoin…it would be very premature to consider it as a payment instrument for the future". The ECB president stated that the ECB "has not yet had a discussion" regarding the topic, adding that "it would not be within our power to prohibit or regulate Bitcoin". Draghi further expressed the ECB's intention to assess the cyber risks associated with Bitcoin and cryptocurrencies.
Earlier last week, the ECB's vice-president Vítor Constâncio called Bitcoin "Tulipmania" in reference to the craze that swept the Netherlands during the 16th century, often cited as the earliest example of a financial bubble. Constancio also dismissed the suggestion that Bitcoin poses any threat to Europe's financial sector, stating Bitcoin is "certainly not a currency and we don't see it as a threat to central bank policy."
The views of Constâncio, echo those of JPMorgan Chase chief Jamie Dimon, who has described Bitcoin and cryptocurrency in general as a "fraud".
The ECB president recently rejected Estonia's plans to launch a state-backed national cryptocurrency, stating that under EU law "no member state can introduce its own currency. The currency of the eurozone is the euro."
At the time of this writing, Bitcoin is trading at [FIAT: $4075.81], according to Coin Market Cap, up a total of 4.00% sitting on a market cap of $67,618,299,272. While the overall cryptocurrency market is valued at $141,790,097,082.