NEO Price Surges Amid CEO's Statement He Was Contacted By Chinese Authorities Before Crackdown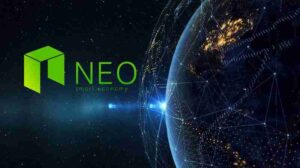 The NEO price surged on Monday after Dutch financial news outlet Het Financieele Dagblad published an exclusive interview with the Chinese Ethereum founder Da Hongfei revealing he was contacted by Chinese regulators prior to the ICO and exchange ban.
In the interview, translated into English reported by the Huffington Post, Hongfei makes several significant statements about China's crackdown on cryptocurrency. Revealing that Chinese regulators consulted with him for information and asked for his opinions prior to announcing the official ban on initial coin offerings (ICOs) then subsequently issuing a shutdown to Chinese cryptocurrency exchanges.
He further speculates that a future collaboration between NEO and the Chinese government is a possibility in the future but doesn't see the deal happening soon.
"I do not expect the government to call me in the short term and say, 'Let's use Neo as the blockchain technology infrastructure in China.' But in the medium term? Why not? I think it's possible," Hongfei said.
He also disputed rumors that China will ban cryptocurrency mining stating:
"It's never been confirmed, I think the supervisors are particularly worried about the challenges that bitcoin and other cryptocurrencies entail. The status of fiduciary money came under pressure."
The NEO price soared after the interview was published raising NEO's total market cap to $1.25 billion. Within the past 24 hours, NEO has climbed by more than 25% and is now trading at $24.63. For weeks the cryptocurrency faced uncertainty after an extreme correction in the markets due to the recent exchange and ICO bans in China.
To put that into perspective for you it was only 2 weeks ago that NEO was looking at $18 a digital asset according to The Merkle's price analysis. While a month ago in August NEO was sitting at its all-time high of [FIAT: $48 USD] and then (BTC: 0.01000000.)
Bittrex is currently dominating the NEO trading volume with a total of $46,951,100 in trades according to Coin Market Cap. While Bitfinex is in close second with a trading volume of $20,078,200.
With NEO managing to bounce back, after China's ICO and exchange ban the events may prove to be a positive event since ICO's are no longer legal in China essentially silencing many of their competitors. While seeking the expertise of NEO's CEO for regulatory purposes of cryptocurrency and ICOs in the country.
Want an edge in the crypto markets? Subscribe to our free newsletter. Follow Coinivore on Facebook, at Twitter and Steemit.