Chinese Local Media Indicates Government May Regulate, Re-Open Exchanges In Long Term
Posted On October 6, 2017
---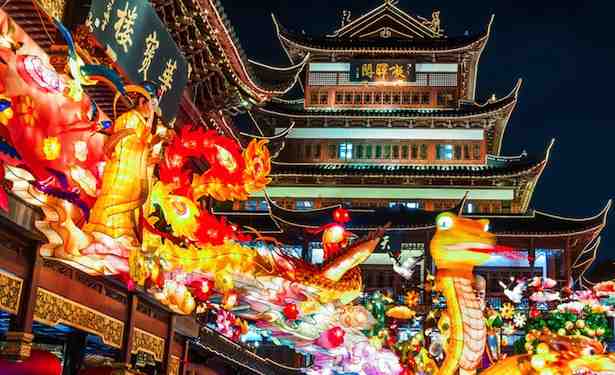 The Chinese government, like we have previously stated, will likely resume cryptocurrency trading in the coming months with necessary Know Your Customer (KYC) and Anti-Money Laundering (AML) systems in place according to Chinese state-run media Xinhua.
Xinhua reported that the government is considering the possibility of licensing and keeping records of cryptocurrency trades, as local sources including CnLedger have said. CnLedger, a trusted source of cryptocurrency news in China, tweeted:
"Xinhua News, official press agency of CN: Virtual currencies have become the top choices of underground economies. We shall adopt '0-tolerance policies' towards crimes hidden underneath and take measures such as record-keeping, licensing, AML Iprocesses, real-name, limiting large transactions."
The publication further revealed that the Chinese government is worried about criminal activities surrounding cryptocurrencies such as Bitcoin. The government emphasized that cryptocurrencies have become a "top choice" for underground economies (OTC trading) and revealed that they will take appropriate measures to combat this by regulating the market and implementing a licensing program and strict AML systems.
The news agency further called for regulators to take a "zero tolerance" approach to cryptocurrency-related crime. Adding that officials must act with "iron fist governance," according to a rough translation.
Last month, the Chinese government, the People's Bank of China (PBoC), and local financial regulators in the country imposed a nationwide ban on cryptocurrency exchanges and prohibited ICOs. Consequently, the price of Bitcoin fell to [FIAT: $3,000] inducing a major much-needed correction in the markets which had been soaring to unbelievable new highs after rising too fast.
At the time when all the panic was ensuing, Coinivore tried to calm market speculators as we noted that the exchange ban was likely just temporary until China issued regulations since the country is heavily invested into blockchain technology.
More notably, during rumors of the potential ban this writer noted a report by the country's own National Internet Finance Association (NIFA) which said:
"Bitcoin is not 'illegal,' but exchanges may face tighter regulatory supervision and might have to cease operations temporarily until they are licensed."
This reporter even wrote the following:
"It's worth noting, Chinese exchanges had to comply with regulations earlier this year when deposits and withdrawals were both suspended only to be re-opened again."
Even Bitmain's Jihan Wu explained to his Twitter followers that "China has not banned Bitcoin." Further Mr. Wu detailed that exchanges needed licensure and the same thing would happen in the U.S. if trading platforms didn't have a license.
"None of the bitcoin exchanges in China have licenses that are required for order book exchange," explains Mr. Wu via Twitter. "Such law is older than bitcoin. Because some establish in China that Bitcoin exchanges need to stop operations right now does not mean that they cannot open again once with a license."
One report explained the situation and summed it up pretty well that regulators are merely "removing fraudulent projects without actual content."
So with the FUD over that China is permanently banning cryptocurrency in general Chinese cryptocurrency traders can rest assured that the ban will only last a "short" period of time until they can get back to trading again. The market can now continue to recover, unless affected by another government or central bank/banking sector employee who wants to destroy cryptocurrency because it makes their financial societal model obsolete.
Bitcoin is currently trading at [FIAT: $4,385.93] at the time of this writing according to Coin Market Cap.
Want an edge in the crypto markets? Subscribe to our free newsletter. Follow Coinivore on Facebook, at Twitter and Steemit.
---
You may also like