Publicly Traded Company Announces ICO For P2P Trading Platform For Stocks, Cryptocurrency and In-Game Virtual Goods
Posted On November 18, 2017
---

In the future millennials will use one simple smartphone wallet to manage their fiat money, cryptocurrency, stocks, and in-game virtual goods.  A publicly-traded German FinTech company advised by Roger Ver (CEO of Bitcoin.com) is building that vision.
The NAGA GROUP AG, listed on the German Stock Exchange in Frankfurt, is launching an ICO presale on November 20th for the NAGACoin (NGC) token to serve as the base currency and decentralized unit of account for all parts of its ecosystem.
The NAGA ecosystem already includes a social network for traders called SwipeStox and a website called Switex where virtual goods from video games are exchanged between users. The NAGACoin will be integrated into those platforms as well as a new peer-to-peer cryptocurrency exchange with zero trading fees. It will also offer a debit card.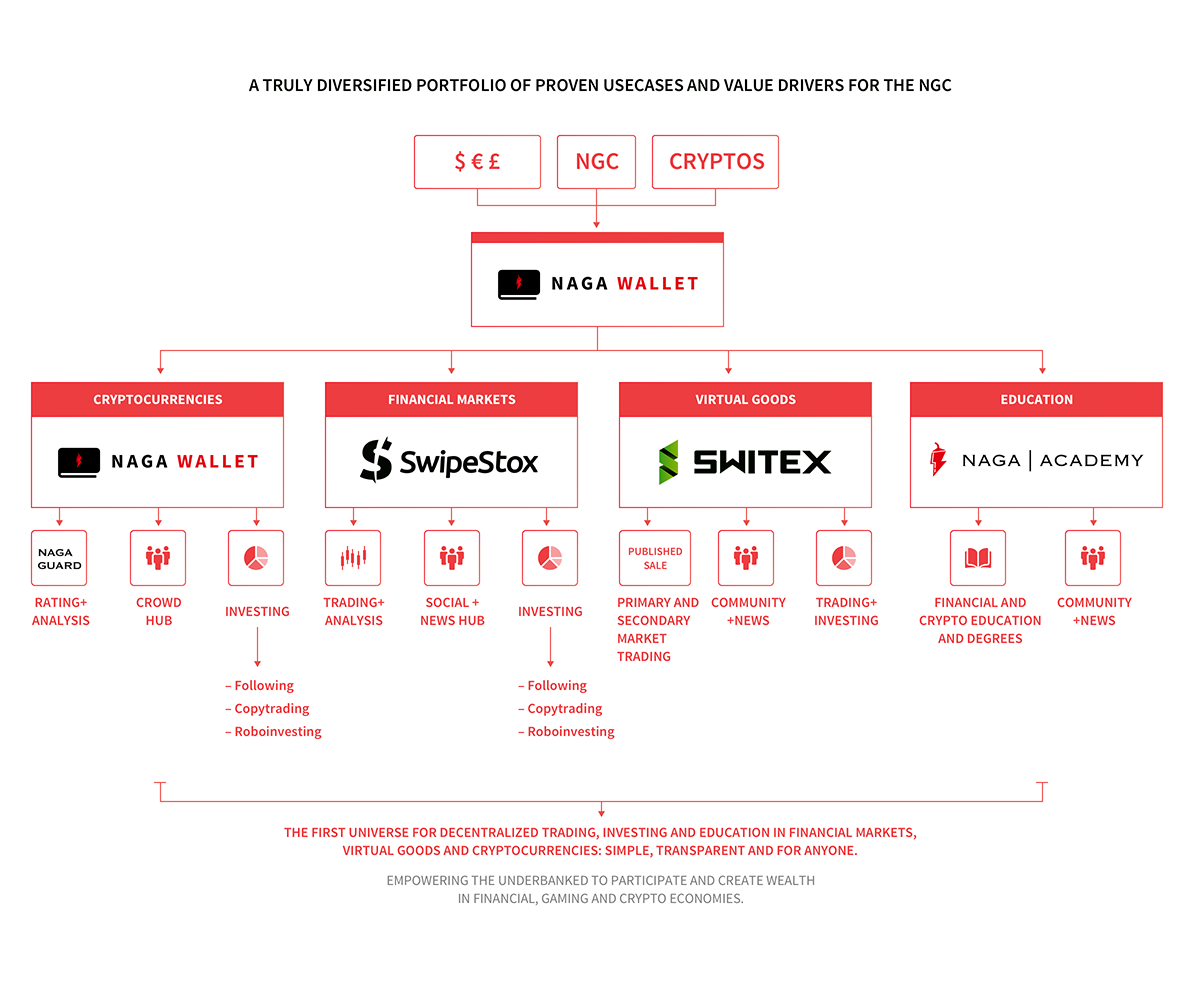 Watch the short video below for more details:
Participants in the presale (Nov 20th -27th) get a 30% bonus in the number of tokens they receive compared to the ICO scheduled for December 1st-15th.
Only 20,000,000 NGC are available during the presale. Another 200,000,000 NGC will be available during the ICO.
NAGA accepts credit cards and Bitcoin (BTC), Bitcoin Cash (BCH), Ethereum (ETH), Litecoin (LTC), and DASH for the presale of its NAGACoin.
Unlike some ICO projects launched by faceless coders, NAGA is fully staffed, already has platforms in use, and they have many EU financial licenses positioning them to deliver on the promise of easy management of assets like fiat currency and stocks .
Learn more about them in the video below:
Join the NAGA presale here.
This is not financial advice. Do your own due diligence before investing in any digital asset.
Want an edge in the crypto markets? Subscribe to our free newsletter. Follow Coinivore on Facebook, at Twitter and Steemit.
---
You may also like