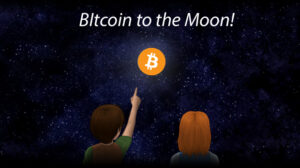 Bitcoin has reached [FIAT: $9,500] as it inches closer to that [FIAT: $10,000] mark that many people including this writer expect it to reach by the end of this year. Meanwhile, Shinhan, the second largest commercial bank in South Korea by market valuation in the country is testing a Bitcoin vault and wallet service for its customers that is expected to be released by mid-2018.
A representative of Shinhan Bank told Naver News, a media publication in South Korea, in an interview that the bank will launch a Bitcoin vault and wallet platform in response to recent hacking attacks of leading South Korean cryptocurrency exchanges including Bithumb.
"Shinhan is testing a virtual bitcoin vault platform wherein the private keys of bitcoin addresses and wallets are managed and issued by the bank. The bank intends to provide the vault service for free and charge a fee for withdrawals," the representative said.
In 2016 the bank reported a total of US $192 billion in assets and over 13,000 employees according to News Bitcoin. The bank stated that the service wouldn't be ready until the second quarter of 2018 but has begun testing the network for the services.
The service will incur zero fees to deposit Bitcoin to store in their cold storage; instead a slight fee will be taken during the withdrawal process. They will also be rolling out a mobile app that will contain a dashboard for viewing stats and deposit information for their customers.
It's unclear whether or not Shinhan will offer Bitcoin brokerage and trading services to enable their existing clients and customers to purchase or sell Bitcoin.
South Korea has been a hub for cryptocurrency and somewhat of a safe haven for established digital currencies since, unlike other countries, they have embraced digital currency as a means for change. Earlier this month, Choe Heung-sik, chief of the Financial Supervisory Service (FSS), stated that the South Korean government would not impose strict regulations on cryptocurrency exchanges in the foreseeable future.
"Though we are monitoring the practice of cryptocurrency trading, we don't have plans right now to directly supervise exchanges. Supervision will come only after the legal recognition of digital tokens as a legitimate currency," Choe said.
Truly allowing the growth of Bitcoin, as of this writing, South Korea holds the largest markets in Bitcoin exchange Bithumb with a volume traded of $356,126,000 today at the time of this writing.
In October the South Korea government announced that they would begin to tax Bitcoin and altcoins use after cryptocurrency trading volume largely increased past the country's stock exchange Kosdaq. Meanwhile another cryptocurrency exchange, Upbit, announced opening its doors and claimed it will be the largest digital currency exchange in South Korea. This came after the South Korean government announced the banning of all ICOs in the country the month before in September following in the footsteps of China.
It is worth noting that Shinhan Bank is not new to cryptocurrency, and in 2015 backed Blockchain remittance startup Streami for $427,000,  so the bank believes in the Fin Tech revolution!
Bitcoin is currently trading at [FIAT: $9,439.16] according to Coin Market Cap at the time of this report.
Want an edge in the crypto markets? Subscribe to our free newsletter. Follow Coinivore on Facebook, at Twitter and Steemit.