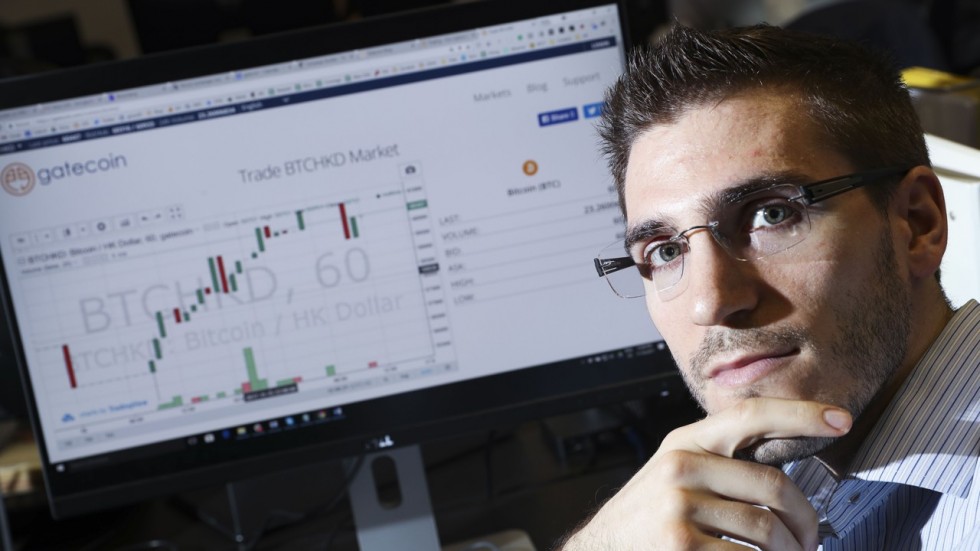 Hong Kong cryptocurrency exchange Gatecoin's marketing chief Thomas Glucksmann stated that Bitcoin's price is "highly undervalued" even at $10,000 per coin.
In a televised interview with Bloomberg Today, Glucksmann was asked about Bitcoin's "fair value," at a time when the price is nearing $10,000 – an incredible unheard of 10x gain since just this year.
When he was asked if it was "impossible" to determine Bitcoin's fair value, Glucksmann replied:
"I would still argue that it is highly, highly undervalued. If you look at the long-term potential of the technology in the next 10, 20, 30 years, $10,000 is cheap in my opinion," he said.
While Bitcoin is now starting to be seen in the mainstream as a store of value among retail investors, it remains a peer-to-peer decentralized electronic cryptocurrency, a fact Glucksmann pointed out. "Bitcoin is divisible up to 8 decimal places," he said.
So what's driving the price of Bitcoin to head towards the 10K psychological milestone? The answer is rumors of CME Group Bitcoin futures exchange launch, as Coindesk reported.
This would be the second Bitcoin futures exchange launched. Since LedgerX has already been approved and regulated by the U.S. Commodities and Futures Trading Commission (CFTC).
Sometime in December, traders will be able to move their funds from their bank accounts to the Bitcoin market, using the same foundation they are familiar with for trading enabling ease of use for those not too familiar with cryptocurrency, Reuters reported.
Market analysts Bitfury vice chairman George Kikvadze and Coinbase CEO Brian Armstrong expect tens of billions of dollars to flood Bitcoin in the short term with the further launching of an ETF and additional futures, which means we could see a massive spike in Bitcoin next year even bigger than the 10x gains this year has brought. Still, this year isn't over and with Bitcoin's volatility, we could see the price go way beyond [FIAT: $10,000] before we enter 2018.
CME BITCOIN FUTURES IS ONE STEP AWAY FROM BITCOIN ETF

— George Kikvadze (@BitfuryGeorge) October 31, 2017
The adoption of Bitcoin as a store of value and as a payment system worldwide is increasing at a rapid rate. If second-layer scaling solutions are integrated by Bitcoin Core next year, businesses and merchants will be able to accept Bitcoin payments with low transaction fees from their customers making spending Bitcoin feasible.
Bitcoin flirted with the [FIAT: $10,000] mark briefly trading at [FIAT: $9972.25] according to Coin Market Cap at the time of this writing.
Want an edge in the crypto markets? Subscribe to our free newsletter. Follow Coinivore on Facebook, at Twitter and Steemit.