U.S. Lawmaker Wants Ethics Committee to Form Cryptocurrency Disclosure Guidelines For Government Employees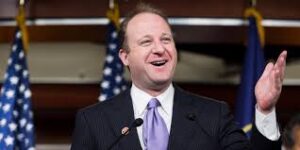 Colorado House Representative Jared Polis sent a letter to the U.S. House Committee on Ethics asking the organization to propose ordinances that require government employees to declare their bitcoin and digital currency holdings.
Polis urges cryptocurrencies are defined as "securities or commodities," and U.S. politicians are already required to declare traditional assets. Polis calls the situation "critical" that the HCE provide this type of guidance to government employees.
"Members of Congress and covered employees are already required to report certain asset holdings over certain amounts, including reporting any commodities holding over $1,000," Polis argues in his petition to the HCE.
Polis states existing statutes that require asset disclosure of trades in the stock market can undoubtedly cover virtual cryptocurrencies. He further added that the ethics committee should look towards existing guidelines already drafted by government agencies like the IRS, SEC, and CFTC. The U.S. Stock Act requires politicians to disclose real-time purchases and sales of stocks acquired throughout the year. Anything that exceeds over $1,000 whether it be a stock or a commodity must be declared to the public, and Polis says cryptocurrencies should be no different.
Polis writes the following in his petition:
"A Member or covered employee should report any virtual currency holding as they would report any other commodity, such as gold. Financial disclosures are critical to maintaining public trust in elected officials and the integrity of congress — I look forward to working with the committee on this issue," House Representative of Colorado, Jared Polis writes.
Polis believes implementing a statute will help "maintain transparency and deter potential conflicts of interest."
Speaking of which Republican Senate candidate Austin Petersen recently announced he accepted the largest federal election campaign contributions in digital currency. Petersen received a total of 24 cryptocurrency donations this year, with the largest being 0.284 BTC ($4,500 USD), News Bitcoin reported.
This comes as the U.S. begins a crackdown on cryptocurrencies with the IRS targeting tax evaders with blockchain forensic experts.
Last week the U.S. Congress held a hearing with the Securities and Exchange Commission (SEC) And Commodity Futures Trading Commission (CFTC), in which government officials stated they were "open" to the regulation of cryptocurrency exchanges. In other words, the U.S. government is starting mainstream adoption of cryptocurrency with regulations, like it or not.
Bitcoin is currently trading at [FIAT: $8,536.11] according to Coin Market Cap at the time of this report.
Want an edge in the crypto markets? Subscribe to our free newsletter. Follow Coinivore on Facebook, at Twitter and Steemit.