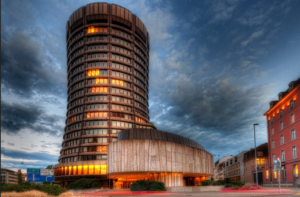 Central banks must clamp down on Bitcoin and other cryptocurrencies to stop them "piggybacking" on mainstream institutions and becoming a "threat to financial stability," Agustín Carstens the head of the Bank for International Settlements stated, FT reported.
Carstens, condemned Bitcoin as "a combination of a bubble, a Ponzi scheme and an environmental disaster."
His comments come after weeks of backlash against cryptocurrencies by mainstream financial institutions contributed to a steep fall in the price of Bitcoin.
Bitcoin extended its recent losses on Monday morning, briefly falling below $6,000 per coin, down more than $13,000 from its peak in December before recovering.
"To date, many judges that, given cryptocurrencies' small size and limited interconnectedness, concerns about them do not rise to a systemic level," Carstens said in a speech at Goethe University in Germany on Tuesday morning.
"But if authorities do not act pre-emptively, cryptocurrencies could become more interconnected with the main financial system and become a threat to financial stability," Carstens added.
Carstens, the former head of Mexico's central bank, conceded that many of the world's main central banks have closely examined the potential to transform their own operations using blockchain, or distributed ledger technology (DLT), which is the underlying technology behind cryptocurrencies.
"In practice, central bank experiments show that DLT-based systems are very expensive to run and slower and much less efficient to operate than conventional payment and settlement systems," Carstens said.
Carstens argued that the "mining" process to create new Bitcoins uses the same amount of electricity as Singapore each day, Carstens added, "the current fascination with these cryptocurrencies seems to have more to do with speculative mania than any use as a form of electronic payment, except for illegal activities."
This comes as the G20 prepares a meeting where world leaders are expected to talk about cryptocurrency regulations in March, News Bitcoin reported.
The G20 includes central bankers and leaders from 19 countries and the European Union, spanning the entire globe: Argentina, Australia, Brazil, Canada, China, France, Germany, India, Indonesia, Italy, Japan, Mexico, Russian Federation, Saudi Arabia, South Africa, South Korea, Turkey, United Kingdom, and the United States.
Last year, France Finance Minister Bruno Le Maire agreed with his colleague stating cryptocurrencies are a threat to the current financial structure and they need to be regulated.
There is evidently a risk of speculation," French Finance Minister Bruno Le Maire continued. "We need to consider and examine this and see how…with all the other G20 members we can regulate Bitcoin."
More recently in the U.S. in early February, Treasury Secretary Steven Mnuchin indicated he was planning to raise the subject of cryptocurrency regulation speaking at the Senate Banking Committee, Coindesk reported.
This came before a hearing in the U.S. by J. Christopher Giancarlo, chairman of the Commodity Futures Trading Commission, and Jay Clayton, his counterpart at the Securities and Exchange Commission (SEC), testified on Capitol Hill.  Both stated they were  "open" to federal regulation of cryptocurrency exchanges, Coinivore reported.
Bitcoin is currently trading at [FIAT: $8,742.43] according to Coin Market Cap at the time of this report.