U.S. SEC Launches Probe Into Cryptocurrency Businesses; States Propose Positive Cryptocurrency Laws
---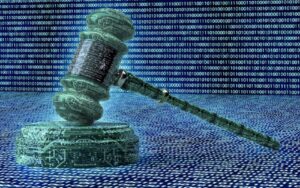 The U.S. Securities and Exchange Commission (SEC) has launched a probe into cryptocurrency businesses, the Wall Street Journal reported.
Undisclosed anonymous sources told the WSJ that the regulatory agency has a currently unknown number of subpoenas and information requests to advisers and technology companies active in the United States' cryptocurrency market.
Among the subpoenas, the regulatory agency is demanding the structure for sales and pre-sales for initial coin offerings (ICOs), which do not fall under the same rigorous regulations of initial public offerings (IPOS). The increased pressure follows previous inquiries from the SEC, which have suggested that many token sales and ICOs may be violating securities laws by selling securities.
Earlier this month, SEC Chairman Jay Clayton and his counterpart J. Christopher Giancarlo, chairman of the Commodity Futures Trading Commission (CFTC), assured increased scrutiny on companies who seek to "capitalize on the perceived promise" of an increased stock value following an announcement of investment in cryptocurrencies and Blockchain technology. The SEC has come down on several companies recently, suspending the activities of some due to unclear associations with cryptocurrency and the crypto market under the guise of protecting the public.
Last year, the SEC created a "Cyber Unit" to combat online threats and "protect retail investors" in cryptocurrency even going as far as shutting down Protostarr, an Internet celebrity crowdfunding platform, demanding the company cease and desist and refund its investors.
While U.S. federal agencies are trying to crack down on crypto businesses,legislation is being introduced and passed at the state level that would relax certain controls on cryptocurrencies.
The state of Wyoming, for instance, recently passed a law that completely exempts some tokens from security regulations if they meet a short list of requirements. Wyoming also introduced a bill earlier this month that, if passed, would exempt cryptocurrencies from property taxes, per its current classification under the IRS and U.S. tax law.
Additionally, the state senate of Arizona has passed a bill that authorizes cryptocurrencies to be used for paying state taxes and license fees. Should it pass the Arizona House of Representatives, it will be the first state to accept cryptocurrencies in payments to the government.
On the heels of Arizona, the state of Georgia is also considering passing a law that will allow citizens pay their taxes for the year in cryptocurrency, Coin Telegraph reported.
Meanwhile, Congress itself eyes federal cryptocurrency oversight with a meeting expected later this month by global financial regulators at the G20 conference to discuss cryptocurrency regulation worldwide, News Bitcoin reported.
The G20 includes central bankers and leaders from 19 countries and the European Union, spanning the entire globe: Argentina, Australia, Brazil, Canada, China, France, Germany, India, Indonesia, Italy, Japan, Mexico, Russian Federation, Saudi Arabia, South Africa, South Korea, Turkey, United Kingdom, and the United States.
Bitcoin is currently trading at [FIAT: $10,665.70]  down -0.72% at the time of this report according to Coin Market Cap.
Want an edge in the crypto markets? Subscribe to our free newsletter. Follow Coinivore on Facebook, at Twitter and Steemit.
---
You may also like