SEC Issues Subpoenas And Information Requests To Crypto Hedge Funds
---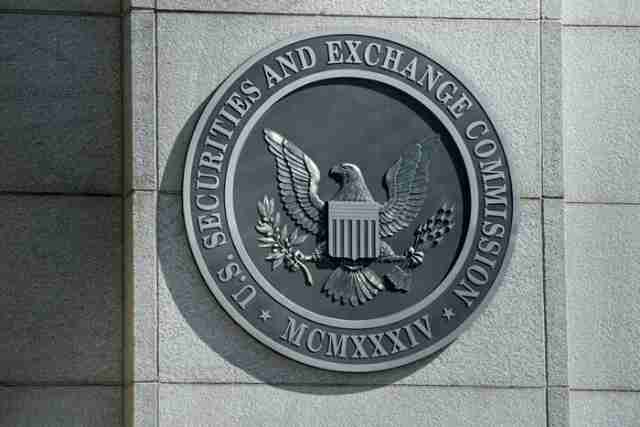 The SEC has reportedly issued subpoenas and information request to the managers of several cryptocurrency-focused hedge funds, Bloomberg reported.
The regulators demanded to know how funds priced investments in cryptocurrencies and about their compliance with client money protection requirements, three sources who asked to remain anonymous told Bloomberg.
Some of the information requests were issued by the SEC Office of Compliance Inspections and Examinations, which can refer its findings to the agency's enforcement unit if it finds any misconduct within its investigation. In fact, a number of crypto hedge funds have already received subpoenas from the SEC's Enforcement Division, which can penalize companies if it decides there is a reason to do so.
"The SEC has taken a very deliberate approach in this space," Peter Van Valkenburgh said, director of research at Coin Center, a Washington-based advocacy group. "I think they are just trying to get a handle on the large ecosystem."
The SEC has also requested to know if any of the hedge funds have properly disclosed any potential conflicts of interest, for example their managers having personal holdings in initial coin offerings (ICOs). As a result at least one of the subpoenas for the hedge funds was specifically about the companies investment in an ICO.
In another separate case, SEC enforcement attorneys interrogated investment banks about their dealings with token sales. The agency was also apparently concerned with companies using Simple Agreements for Future Tokens(SAFTs) to bypass ICO regulations.
ICOs have been in the sights of the SEC recently and they are supposedly to blame for the agency's new-found interest in crypto hedge funds. A couple of weeks ago it was revealed that the SEC had issued scores of subpoenas against dozens of startup companies utilizing the ICO space.
Meanwhile, another U.S. regulator FinCEN the (Financial Crimes Enforcement Network) issued a letter last week to Senator Ron Wyden (D-OR) expressing how they interpret current applicable laws and regulations, noting that in their eyes token retailers (exchanges and ICOs) are money transmitters.
Last year, the U.S. SEC created a "Cyber Unit" to combat online threats and "protect retail investors" in cryptocurrency. This followed the shutting down of  Internet celebrity crowdfunding platform Protostarr, which the SEC demanded the company refund its investors and shut down its operation.
U.S. regulators are continuing to investigate legal violations that are involved with initial coin offerings (ICOs) because in their opinion they violate financial regulations and these "virtual" organizations are subject to the requirements of federal securities laws according to prior statements.
Bitcoin is currently trading at [FIAT: $8,248.25] down -1.47% at the time of this report according to Coin Market Cap.
Want an edge in the crypto markets? Subscribe to our free newsletter. Follow Coinivore on Facebook, at Twitter and Steemit.
---
You may also like