Congress 2018 Economic Report Mentions Cryptocurrencies
---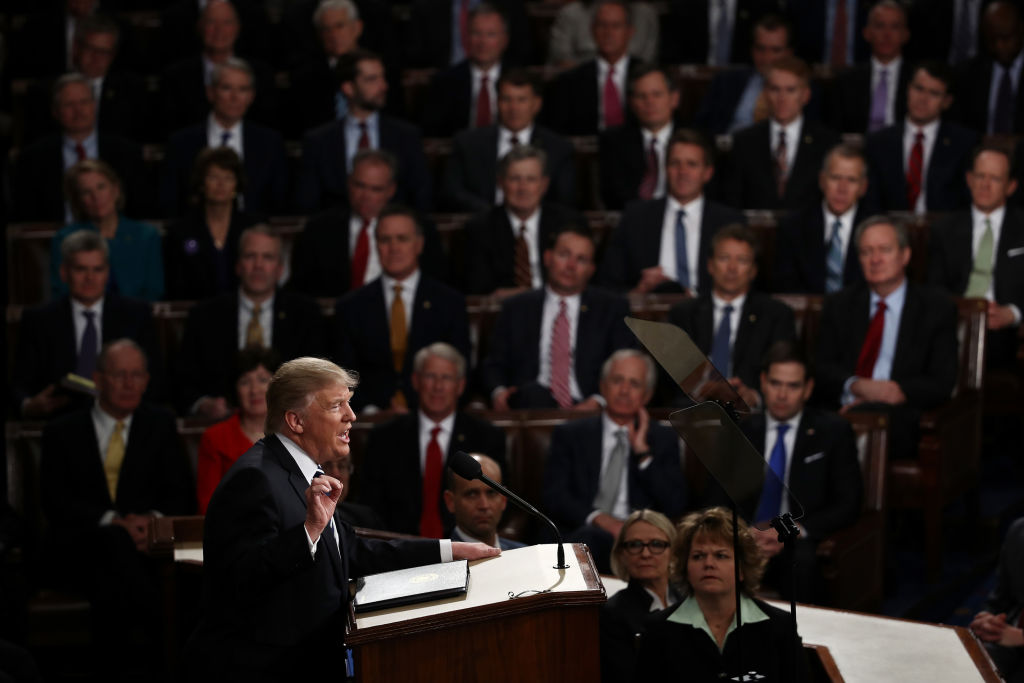 The recently published "2018 Economic Report" by the U.S. Congress has a whole chapter within the document dedicated to cryptocurrencies and the future of blockchain regulation.
Every year the U.S. Congress publishes an economic report that discusses a variety of subjects that affect the economy such as technology, opioid abuse, employment rates, and the stock market. This year's "2018 Economic Report" features a whole chapter focused on Bitcoin, initial coin offerings (ICOs), and blockchain technology as a whole itself. Chapter nine is entitled: "Building a secure future, one blockchain at a time." The congressional study even expresses that last year cryptocurrencies became mainstream.
"Blockchain technology — providing cybersecurity and many other potential benefits—broke into the mainstream in 2017 driven by widespread interest and surging valuations in digital currencies such as bitcoin and Ethereum," explains the report.
"These new innovations and markets presented America's regulatory and legislative institutions with unique challenges as well as technology that could revolutionize the world's digital landscape and economy."
The economic study is meant to analyze and define conclusions of this new technology in order to assist individual government committees and Congress for potential future regulations. Chapter nine also refers to 2017 as "The Year of Cryptocurrencies." Additionally, the chapter notes that the technology's phenomenal rise is considered to be a "significant economic event" that stands out to the researchers.
"While both stock market measures experienced strong growth, cryptocurrencies dwarfed their performance," explains the government research.
"The buzz surrounding digital currencies resembles the internet excitement in the late 1990s when people recognized technology companies could change the world — Many internet companies launched and their valuations took off in short order — Many failed, but a few succeeded spectacularly and challenged the conventional ways of doing business."
Not surprisingly the report notes that regulation is needed for these nascent technologies. The document also highlights the possibility of fraud within the ICO market; however, it also recognizes how well the crowdfunding solution performed last year. Further, the paper explains how there has never been any evidence of anyone "hacking a blockchain's underlying protocol, but digital currencies are still vulnerable to theft." The report details that U.S. officials need to work together to combat "growing pains and misuses," within the cryptosphere.
"Policymakers, regulators, and entrepreneurs should continue to work together to ensure developers can deploy these new blockchain technologies quickly and in a manner that protects Americans from fraud, theft, and abuse, while ensuring compliance with relevant regulations," the 2018 economic report researchers concluded.
As a result of working to combat "growing pains and misuses," the SEC recently issued subpoenas and information request to the managers of several cryptocurrency-focused hedge funds.
In another separate case, SEC enforcement attorneys interrogated investment banks about their dealings with token sales. The agency was also apparently concerned with companies using Simple Agreements for Future Tokens(SAFTs) to bypass ICO regulations.
ICOs have been in the sights of the SEC recently and they are supposedly to blame for the agency's new-found interest in crypto hedge funds. A couple of weeks ago it was revealed that the SEC had issued scores of subpoenas against dozens of startup companies utilizing the ICO space.
Meanwhile, another U.S. regulator FinCEN the (Financial Crimes Enforcement Network) issued a letter last week to Senator Ron Wyden (D-OR) expressing how they interpret current applicable laws and regulations, noting that in their eyes token retailers (exchanges and ICOs) are money transmitters.
Last year, the U.S. SEC created a "Cyber Unit" to combat online threats and "protect retail investors" in cryptocurrency. This followed the shutting down of  Internet celebrity crowdfunding platform Protostarr, which the SEC demanded the company refund its investors and shut down its operation.
Bitcoin is currently trading at [FIAT: $8,223.79] according to Coin Market Cap at the time of this report.
Want an edge in the crypto markets? Subscribe to our free newsletter. Follow Coinivore on Facebook, at Twitter and Steemit.
---
You may also like