RBI Bars Financial Institutions From Dealing With Cryptocurrency
---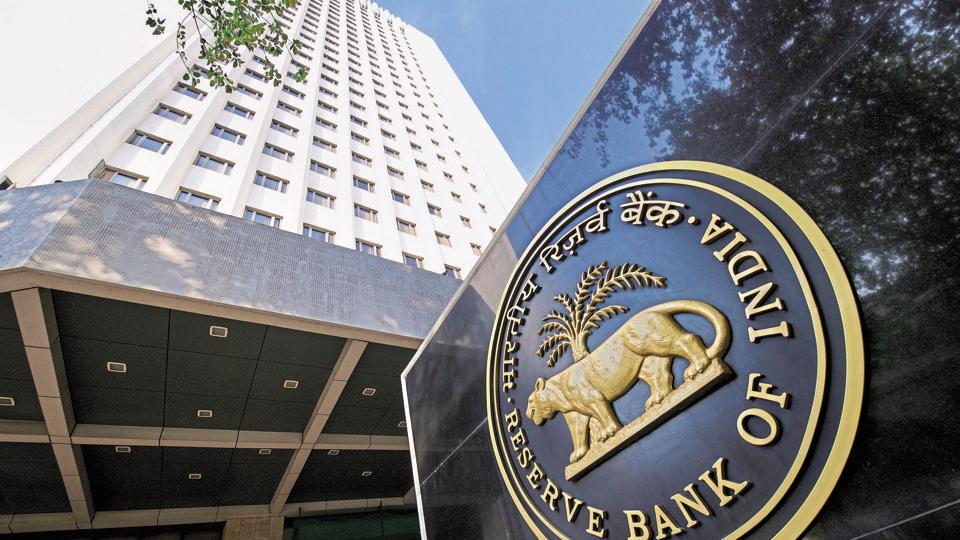 Financial institutions in India will no longer legally be able to deal with cryptocurrencies, the bank is also looking into releasing its own fiat cryptocurrency in the future the  (RBI) Reserve Bank of India announced.
"In view of the associated risks, it has been decided that, with immediate effect, entities regulated by RBI shall not deal with or provide services to any individual or business entities dealing with or settling virtual currencies," the bank said in a statement.
Which means crypto investors will not be able to transfer money from their bank accounts to crypto-trading wallets like Zebpay, Koinex, Unocoin, Coinsecure, and others.
Those that already provide cryptocurrency services will need to end the relationships within a specified time, which the bank said will be announced separately.
The government had planned to "take all measures to eliminate the use of these crypto-assets in financing illegitimate activities or as part of the payment system," India's finance minister told lawmakers in New Delhi in February, according to a transcript by The Hindu newspaper.
In a media conference, RBI Deputy Governor BP Kanungo stated the central bank has given regulated entities three months to unwind their business relationships with crypto-related companies, according to local news outlet Quartz India.
"We have decided to ring-fence the RBI-regulated entities from the risk of dealing with entities associated with virtual currencies," Kanungo said. "They are required to stop having a business relationship with the entities dealing with virtual currencies forthwith and unwind the existing relationship within a period of three months."
Kanungo stated that while the regulatory reaction to cryptocurrencies is not uniform internationally, it is universally felt that they can seriously undermine the anti-money laundering (AML) and Financial Action Task Force (FATF) framework. He added that any investment in cryptocurrency for speculative purposes can adversely impact the market integrity and capital controls, and if they grow beyond a critical size, they can endanger financial stability of a fiat currency.
The central bank has repeatedly cautioned users, holders, and traders of cryptocurrencies regarding various risks. It has also clarified that it has not given any license to any company to operate or deal with Bitcoin or any other cryptocurrency.
The RBI, however, recognizes the importance of blockchain and will encourage the technology for the growth of financial inclusion.
"We also recognize that the blockchain technology, or the distributed ledger technology that lies beneath the virtual currencies, has potential benefits for financial inclusion and enhancing the efficiency of the financial system and we also believe that they should be encouraged to exploit beneficially for the economy," Kanungo said.
Kanungo further stated that the central bank has constituted an inter-departmental group to study the feasibility of a fiat cryptocurrency backed by the RBI.
"We have constituted an inter-departmental committee, Reserve Bank of India will produce a report and they will explore the feasibility and desirability of issuing a digital currency by the central bank," Kanungo said. "These are issued by central banks, they constitute the liability of the central bank and they will be in circulation in addition to the paper currency. It also holds the promise of reducing the cost of printing of the notes."
India's finance minister had criticized cryptocurrencies back in June for their "lack of intrinsic value", with the Indian government imposing regulations back then to control the market and taxes for traders.
It is important to note this order does not directly ban cryptocurrencies, but what it does do is it makes trading in them impossible.
Although, India may take the route of China and citizens might start to trade over the counter (OTC) if this happens the Indian government is opening up its citizens to riskier black market trading where investors could have their funds stolen.
Last year, investigators from the income tax department of India raided nine offices of the country's top Bitcoin exchanges on suspicion of alleged tax evasion.
The RBI has previously expressed its view on cryptocurrencies stating that India was not comfortable with cryptocurrencies that were decentralized like Bitcoin and explained the difference between fiat cryptocurrencies and cryptocurrencies.
"As regards non-fiat cryptocurrencies, I think we are not comfortable," Sen said, adding "Bitcoins for example. That's a private cryptocurrency."
Ripple, the central banker cryptocurrency that saw gains from potential for widespread adoption in India, is currently trading at [FIAT: $0.475238] according to Coin Market Cap at the time of this report.
Want an edge in the crypto markets? Subscribe to our free newsletter. Follow Coinivore on Facebook, at Twitter and Steemit.
---
You may also like