Soros and Rockefeller Wall St Firms Will Start Investing In Cryptocurrency As Bitcoin ETFs Loom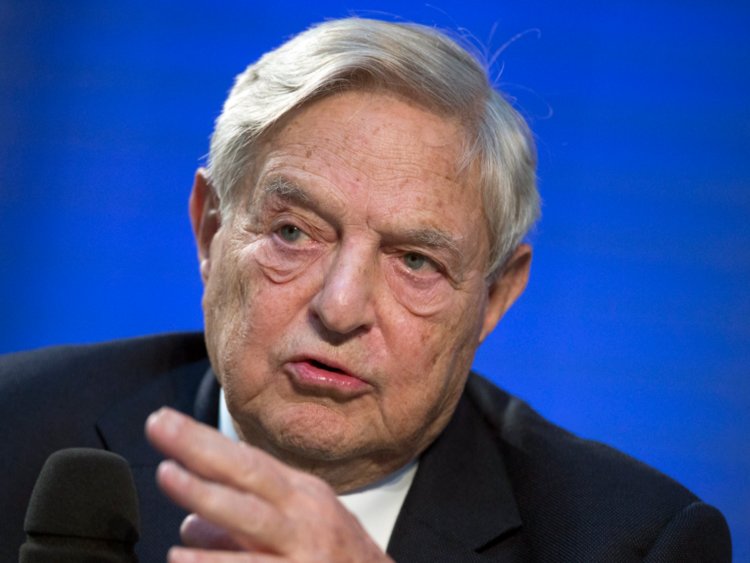 George Soros and the Rockefeller family have started investing into cryptocurrencies, News Bitcoin reported.
The $3 billion dollar venture capital firm, Venrock (a compound of "venture" and "Rockefeller"), is looking towards the highly volatile cryptocurrency markets partnering with CoinFund an investor group geared towards cryptocurrency.
We are excited to partner with @pakman and @Venrock for our work in #decentralization and #blockchain! https://t.co/xlxgdiRJ09

— CoinFund (@coinfund_io) April 6, 2018
Infamously an investment vehicle of the Rockefeller family, the focus of Venrock since its inception has always been technology and science. Now the firm is turning towards cryptocurrency and financial tech investing into the future. Founded in 1969, the grandson of John D. Rockefeller brought his siblings together to form the company.
"There are a lot of crypto traders in the market. There are a lot of cryptocurrency hedge funds. This is different. In fact, to us, it looks a little bit more like venture capital," David Pakman of Venrock told Fortune. Pakman spoke of Venrock's announced partnership with Coinfund. "We wanted to partner with this team that has been making investments,"Pakman continued, "and actually helping to architect a number of different crypto economies and crypto token-based projects."
Pakman insisted Venrock is in crypto for the long term, seeing the surrounding tech as transformative for the future. "Gatekeepers tend to charge rent or toll on users. The benefit of the advent of crypto is that we have fewer gatekeepers. Venture capital itself is effectively a gatekeeper industry and I'd actually like to see that undone. I don't believe that a small group of people should make the decisions about which projects can raise some money and get off the ground," Pakman told, Balancing the Ledger.
This comes less than a week after it was announced that tycoon George Soros' U.S. investment fund Soros Fund Management, which operates about $26 bln in assets, will reportedly be investing in cryptocurrencies, despite the fact that Soros has previously claimed crypto is a "bubble", Bloomberg reported.
Also launched in 1969, Soros Fund Management made its name decades later in 1992 for its drastic bets against  the British pound, which made Soros "The Man Who Broke the Bank of England."
In a speech at the World Economic Forum in Davos on Jan. 25, Soros argued that cryptocurrencies like Bitcoin (BTC) cannot be considered currency due to their volatility and that their value is speculative:
"Bitcoin is not a currency because a currency is supposed to be a stable store of value and the currency that can fluctuate 25% in a day can't be used for instance to pay wages because wages drop by 25% in a day. It's a speculation. Based on a misunderstanding."
This seems to be an instance of "if you can't beat them join them." It will be very interesting to see who else starts investing into the cryptomarkets in the coming months. Especially since talk of Bitcoin ETFs are coming back up in the news with the SEC considering changing laws to accept Bitcoin ETFs. While the SEC has reviewed two new applications for Bitcoin ETFs.
Meanwhile, Cboe Global Markets, the first to launch Bitcoin futures, has encouraged the Securities and Exchange Commission (SEC) to allow cryptocurrency exchange-traded funds.
Bitcoin is currently trading at [FIAT: $6,749.95] according to Coin Market Cap at the time of this report.
Want an edge in the crypto markets? Subscribe to our free newsletter. Follow Coinivore on Facebook, at Twitter and Steemit.