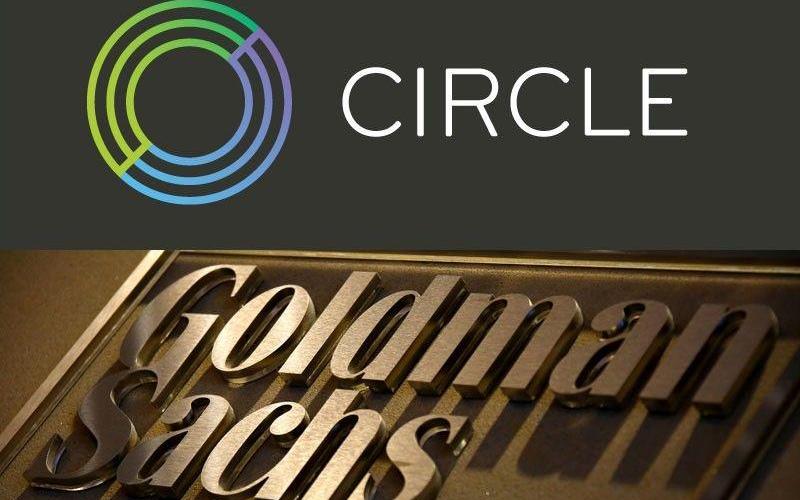 Goldman Sachs-backed startup, worth nearly $3 billion, Circle has just announced that through CENTRE (open source framework), the company will issue their own  Fiat Cryptocurrency – Circle USDC (U.S. dollar coin) which will be pegged to the U.S. dollar one-to-one like Tether and will be made available to the general public for everyday buying of goods and services.
Circle plans on introducing its digital dollar on the Ethereum network, the "cryptocurrency" won't be minable, and will only be able to be purchased on Circle's platform.
"A price-stable currency, such as a token pegged to the U.S. dollar, is critical for enabling mainstream adoption of blockchain technology for payments, as well as for supporting maturation in financial contracts built on smart contract platforms, such as tokenized securities, loans, and property," a press release for the new currency notes. "There are several interesting approaches to solving this need, spanning algorithmic reimaginations of money supply to crypto-backed tokens to fiat asset-backed tokens."
Circle Invest's will also give retail investors exposure to a bucket full of seven cryptocurrencies—Bitcoin, Bitcoin Cash, Ethereum, Ethereum Classic, Litecoin, Monera, and Zcash—based on their market capitalization.
According to Fast Company, the new feature which has been dubbed "Buy the market" thanks to Circle's institutional trading infrastructure, will be cheaper than competitors' like Coinbase, Square Cash, and Robinhood.
"Right now every coin on Circle is sourced and delivered through Circle Trade," says Mayer, with an average markup of 1% for each coin. "Buy the market" takes the aggregate of the seven coins' spreads," said, Rachel Mayer, a senior product manager who oversees development for Circle.
The app will also allow users to link their bank accounts and make an investment of up to $10,000 in the basket filled of cryptocurrencies. Something that ETHOS plans in a more cryptocurrency decentralized model.
It was leaked earlier this month that Sachs plans on allowing its customers a limited number of cryptocurrency derivatives, Fortune reported.
Circle also shared news about a $110 million investment round led by Bitmain, the Bitcoin miner that operates Antpool, one of the largest Bitcoin mining pools, to help launch this new cryptocurrency, CoinDesk reported.
Allaire told CoinDesk:
"A core part of vision is open-protocols that would enable the free movement of value. A real critical piece is there has to be open, interoperable standards for our how fiat money can move over blockchains. That's where fiat stablecoins and payment protocols come into play."

"It's a big piece, as we acquired Poloniex and Poloniex was a crypto-only exchange," Allaire explained. "The way people have handled fiat on an exchange like that has been through something like Tether, and we see a lot of weaknesses and challenges with Tether."
The difference here is between centralized cryptocurrencies using distributed ledger technology (DLT) and decentralized cryptocurrencies on blockchain. Whereas cryptos on blockchain such as Bitcoin are without any "central control", while cryptocurrencies like Ripple and Circle USDC have a central control. Nonetheless, institutional investors are getting involved in cryptocurrency as the technology heads mainstream.
Bitcoin is currently trading at [FIAT: $7,444.96] down -1.75% according to Coin Market Cap at the time of this report.
Want an edge in the crypto markets? Subscribe to our free newsletter. Follow Coinivore on Facebook, at Twitter and Steemit.