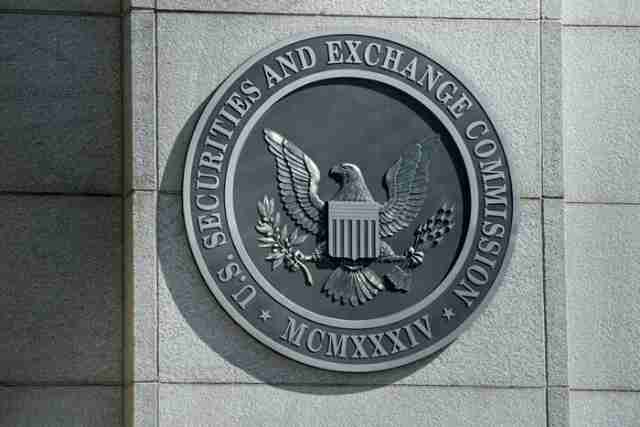 The chairman of the U.S. Securities and Exchange Commission (SEC), Jay Clayton,  issued a statement praising the efforts of authorities associated with the North American Securities Administrators Association (NASAA) in executing the current "enforcement sweep targeting fraudulent ICOs and crypto-asset investment products."
Clayton has praised his "fellow regulators in the United States and Canada who are coordinating and participating in efforts to police fraud in the Initial Coin Offering (ICO) markets."
"The enforcement actions being announced by NASAA should be a strong warning to would-be fraudsters in this space that many sets of eyes are watching, and that regulators are coordinating on an international level to take strong actions to deter and stop fraud," Clayton said in a statement.
The "efforts" referred to by Clayton have seen more than 40 North American state and provincial regulators participate in 'Operation Crypto-Sweep' – an "enforcement sweep" targeting fraudulent ICOs and crypto investment schemes which has resulted in over 70 investigations thus far, Bitcoin News reported.
"When investors are offered and sold securities, whether through traditional channels or through an ICO on a sales-oriented website, state and federal securities laws apply. These laws have applied to our securities markets for over 80 years. At their core, these laws require full and fair disclosures of material information about both the securities and the venture being funded. Unfortunately, some market participants seem to believe that the use of new technology provides a basis for ignoring the core principles of our securities laws," Clayton added.
NASAA President and Director of the Alabama Securities Commission, Joseph Borg, recently stated: "The persistently expanding exploitation of the crypto ecosystem by fraudsters is a significant threat to Main Street investors in the United States and Canada, and NASAA members are committed to combating this threat. Despite a series of public warnings from securities regulators at all levels of government, cryptocriminals need to know that state and provincial securities regulators are taking swift and effective action to protect investors from their schemes and scams."
Meanwhile, the DOJ has launched a joint criminal investigation with the Commodity Futures Trading Commission (CFTC) into whether traders are manipulating the price of Bitcoin and other cryptocurrencies focused on illegal moves that can affect prices, such as spoofing, and washtrades which refers to flooding a market with fake orders, Bloomberg reported.
Last year the SEC created a  "Cyber Unit" to combat online threats and "protect retail investors" in cryptocurrency according to the agency.
In March earlier this year, the SEC issued subpoena requests launching a probe into cryptocurrency businesses, advisers and technology companies active in the United States' cryptocurrency market. The SEC has also further issued subpoenas to cryptocurrency hedge fund managers demanding to know how the funds priced investments in cryptocurrencies and about their compliance with client money protection requirements.
Finally, the SEC has also announced that it will require digital asset exchanges to register with the agency, CNBC reported.
Although there have been no cases of known manipulation besides insider trading at Coinbase for Bitcoin Cash, the Central Bank of Poland has admitted that "it carried out a campaign on the issue of virtual currencies in social media;" in other words, they paid social media big shots in the country for propaganda against cryptocurrencies which alludes to negative market manipulation.
Meanwhile, JPMorgan CEO Jamie Dimon has been accused of market manipulation in Sweden for calling Bitcoin "a fraud," causing a flash crash, then subsequently his firm Bitcoin XBT purchasing Bitcoin on the dip.
Will the U.S. SEC take action against the manipulation by Poland's Central Bank of cryptocurrency and Jamie Dimon? Probably not but things should be fun to watch to say the very least.
Bitcoin is currently trading at [FIAT: $7,569.88] down -0.63% according to Coin Market Cap at the time of this report.
Want an edge in the crypto markets? Subscribe to our free newsletter. Follow Coinivore on Facebook, at Twitter and Steemit.