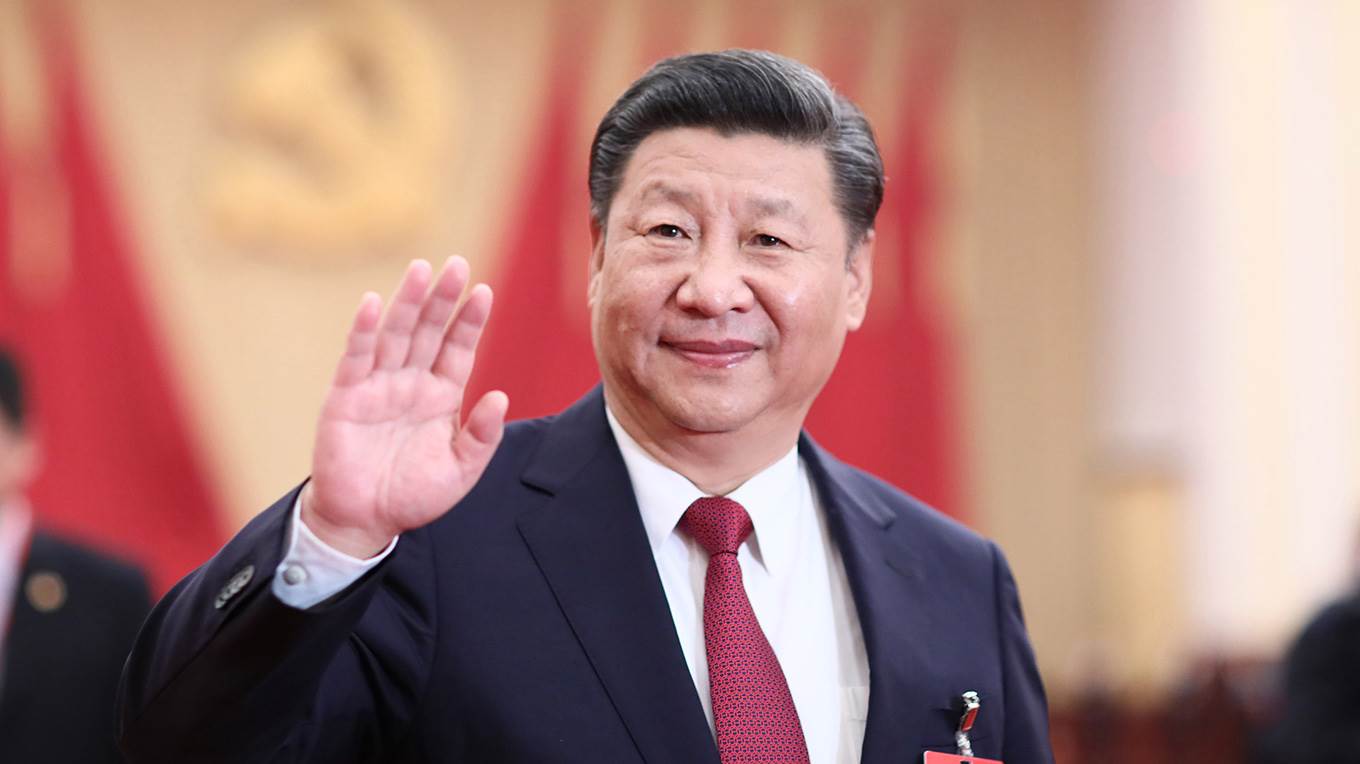 Xi Jinping, the President of China, has stated at the annual academic conference hosted by the Chinese Academy of Sciences that blockchain technology, artificial intelligence (AI), and the Internet of Things (IoT) are recreating the global economic structure, Xinhuanet reported.
"Ever since the start of the 21st century, a new generation of the industrial revolution is substantially reshaping the global economic structure … with artificial intelligence, internet of things and blockchain constantly making application breakthroughs," President Xi said.
Last year, the People's Bank of China (PBoC) banned ICOs (initial coin offerings), i.e., fundraising, as well as demanded that exchanges cease and desist their operations, freezing the domestic trade of cryptocurrency.
However, even after prohibiting cryptocurrency trading, the Chinese government and local businesses such as Alibaba and Tencent have continued to focus on developing the blockchain and decentralized platforms.
Recently on May 26th, the State Council of China ordered local financial authorities and government-funded research centers to allocate more resources in developing, deploying, and commercializing blockchain technology.
"To build a regional equity market in Guangdong, according to the opening up of the capital market, timely introduction of Hong Kong, Macao and international investment institutions to participate in transactions. We will vigorously develop financial technology and accelerate the research and application of blockchain and big data technologies under the premise of legal compliance," the State Council of China wrote, expressing a pro-blockchain demeanor.
ZhongAn, an insurance giant in China founded by Alibaba and Tencent founders Jack Ma and Pony Ma Huateng, partnered with more than 100 hospitals to utilize the blockchain in processing healthcare records, financial information, and payments, SCMP reported.
Local analysts have long stated that the ban on cryptocurrency trading does not reflect the government's stance on the blockchain as an innovative technology.
The true reason the Chinese government prohibited cryptocurrency trading was that it led to local investors and businesses moving the Chinese yuan out of the country to other economies. In other words, the ban on cryptocurrency trading was a part of the country's capital control policies.
Last year, China and Russia held their 7th Financial Ministerial Dialogue in Shanghai striking a $11 billion dollar funding deal.
While at the meeting, Russia's development bank VEB signed an agreement to attract 6 billion yuan or ($882.35 million) from China's Development Bank for innovations, including the development of blockchain technologies.
However, despite the ban, the Chinese government and the country's President Xi still remain optimistic for the long-term adoption of the blockchain, as seen in the government's blockchain initiatives and large allocation of funds into the blockchain sector.
There is also the fact last year, Miaocai Network (miaocaiwang.com), a Chinese taxation system certified by the State Administration of Taxation announced the establishing of an Internet-based finance and taxation service platform and exchange. Miaocai Network partnered with the "government affairs chain GACHAIN" to launch a GACHAIN-based tax electronic invoice and social tax-collecting service, utilizing fintech linked to China's "National economic data security system."
In February 2018, fellow State-run institution Bank of China filed a patent for a blockchain system-scaling solution.
In March of this year, the Governor of the People's Bank of China (PBoC), Zhou Xiaochuan, stated in a press conference that Chinese authorities are not rushing to issue a national digital currency and do not recognize Bitcoin as a legitimate payment method. Although he then said that digital currency will ultimately diminish cash circulation. Local news media outlet China Daily quoted him declaring the development of digital currency is "technologically inevitable", Coinivore reported.
It is further worth noting that shortly after the Shanghai meeting with Russia last year, China's Central Bank – People's Bank of China – tested a national Chinese digital currency which this reporter was tipped off on.
If implemented it would be introduced alongside China's primary currency the Renminbi (Yuan). China simulated possible economic scenarios and ran mock transactions using the cryptocurrency with some of its commercial banks. That was nearly a year ago, who knows what China is up to this year.
Bitcoin is currently trading at [FIAT: $7,552.41] up 1.46%+ according to Coin Market Cap at the time of this report.
Want an edge in the crypto markets? Subscribe to our free newsletter. Follow Coinivore on Facebook, at Twitter and Steemit.