SEC Mock Hearing Will Feature A Meeting On Bitcoin and ICOs June 13th
---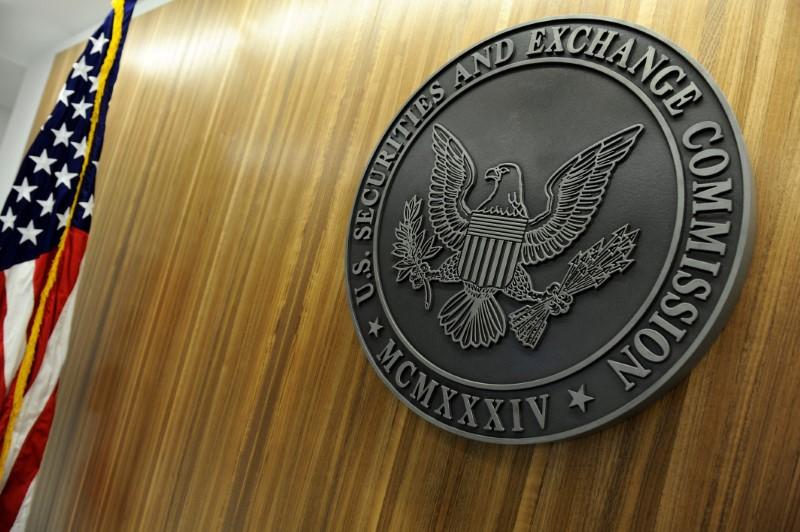 The U.S. Securities and Exchange Commission will hold a meeting in Atlanta this year on June 13th at Georgia State University where SEC commissioners will speak at the Investor Conference.
There will be a mock town hall event followed by break-out events where attendants can meet with members of the SEC for a more informal discussion on issues regarding regulation in the world of fintech, mutual funds, fraud prevention, and cryptocurrency.
A page on the official SEC website advertises the event as stated:
"Meet the people who help make Wall Street work for Main Street. All five SEC Commissioners are coming to Atlanta to meet with you: young people, the military, urban and rural, those saving for retirement, and seniors—the diverse, the dynamic people of the southeast region."
All five SEC commissioners will be in attendance including current Chairman Jay Clayton, who recently had a speech about cryptocurrencies and ICOs at Princeton University on April 5th. When Clayton was asked if he thought ICOs were inherently fraudulent Clayton said "absolutely not", stating that his hope was that regulation introduced by the SEC would have a positive impact on the cryptocurrency space by stamping out bad actors and allowing legitimate projects to thrive in the space.
Recently the cryptosphere has been heavily inundated that the SEC is gearing up to classify cryptocurrencies like Bitcoin and Ethereum as securities. A ruling that would mean that the digital assets represented an underlying asset as opposed to being utility tokens. The security classification would have disastrous effects on the market with strict regulations on taxes and even who can or cannot legally own and invest in the cryptocurrency market in the U.S. which would more than likely be restricted to accredited investors.
However, Clayton has set some minds at ease stating it was ICO tokens that the SEC were really looking at, not Bitcoin. Meanwhile, Ethereum co-founder Joseph Lubin has stated that he is "extremely comfortable" that Ethereum does not qualify as a security.
Last week Clayton issued a statement praising the efforts of authorities associated with the North American Securities Administrators Association (NASAA) in executing the current "enforcement sweep targeting fraudulent ICOs and crypto-asset investment products."
Last year the SEC created a  "Cyber Unit" to combat online threats and "protect retail investors" in cryptocurrency according to the agency.
In March earlier this year, the SEC issued subpoena requests launching a probe into cryptocurrency businesses, advisers and technology companies active in the United States' cryptocurrency market. The SEC has also further issued subpoenas to cryptocurrency hedge fund managers demanding to know how the funds priced investments in cryptocurrencies and about their compliance with client money protection requirements.
Finally, the SEC has also announced that it will require digital asset exchanges to register with the agency, CNBC reported.
This follows a rumor of a previous meeting between the CFTC and the SEC to discuss whether Ethereum would be classified as a security. That meeting was reportedly a hoax, as Coinivore reported.
SEC Jay Clayton has previously expressed in a hearing in February that he believed cryptocurrency trading platforms are functionally more akin to "securities, commodities, and currency exchanges," which are regulated at the federal level and overseen by either the SEC or CFTC.
"Traditionally, from a function perspective, these money transfer services have not quoted prices or offered other services akin to securities, commodities and currency exchanges," Clayton testified. "In short, the currently applicable regulatory framework for cryptocurrency trading was not designed with trading of the type we are witnessing in mind."
The confusion over how to classify crypto-tokens and on the processes involved in ICO investment, in general, is one of the main reasons discussions like the one being held in June are necessary, and the SEC Bitcoin and ICO session may help to clarify the government's stance on some of the pressing legal issues being widely discussed in the cryptocurrency community.
It's important note this hearing is a mock conference with questions and answers to discuss cryptocurrency and ICOs and regulation; this hearing won't have any effect on U.S. laws on cryptocurrency. Currently there is only one law on the books that bans transactions of the Venezuelan Petro Dollar by Americans, which U.S. President Donald Trump signed into law through executive order in March.
Bitcoin is currently trading at [FIAT: $7,474.84] up 4.75%+ according to Coin Market Cap at the time of this report.
Want an edge in the crypto markets? Subscribe to our free newsletter. Follow Coinivore on Facebook, at Twitter and Steemit.
---
You may also like