Cryptocurrency Faucet Website QoinPro Alleged To Be A Scam As Webpage Goes Down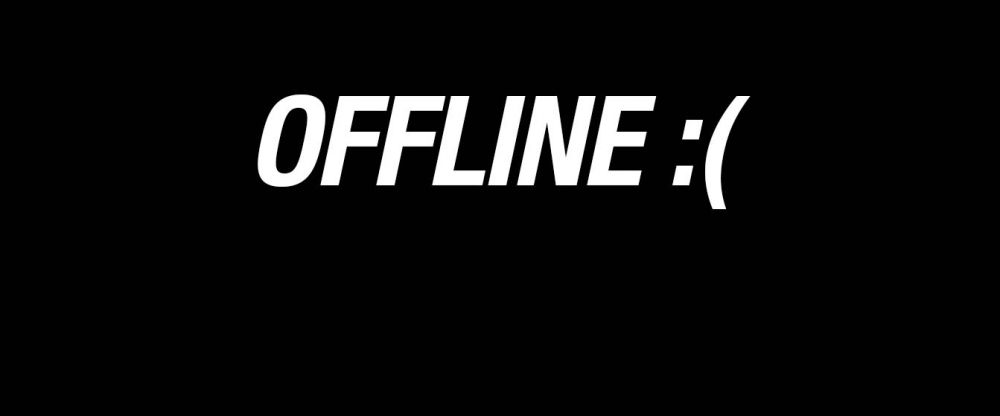 The website cryptocurrency faucet QoinPro now redirects to an ominous webpage: the site reads "Coming on June 4, 2018. Beta access available upon request. For withdrawal issues, contact [email protected]" There is just one problem it's now June 10th and the website hasn't gone back to functioning normally, and even further than that there is a Twitter screenshot that shows an account alleged to be affiliated to the company asking its users for 0.05 BTC [FIAT: $366.03] for access to its new beta.
The website will be back online on June 4. (originally May 25). If you want early access, it is possible using your former credentials and if you want to make a withdrawal contact [email protected]

— QoinPro (@QoinPro) May 25, 2018
The old model of the site is no longer accessible. The website was infamous for "rewarding" its users daily with satoshis of cryptocurrency. The catch for users of the site was that they had to reach a certain threshold of cryptocurrency in order to withdraw their earnings. However, users could expedite the process and earn even more Satoshis by inviting more users to the website and reaping the rewards tier of QoinPro's program rewarding its users that invite more users with more coins. One then received a given percentage of the coins referred peers earn. This referral system went 7 levels deep,  according to ScamBitcoin.com they found that forum posts from actual QoinPro "clients," stated that nothing ever amounts to anything with any sort of significance at the site.
QoinPro alleges it's creating a new multi-cryptocurrency wallet that "actually works." However, the website has been down with multiple promises from the company that it would be back online since March.
The website is currently undergoing a massive upgrade and will be back online on or before March 23 (Friday). All issues relating to forks / withdrawals and faucets will have been resolved. Thank you for your patience.

— QoinPro (@QoinPro) March 19, 2018
The website will be back online on or before March 30 (Friday). This is a week later than expected, apologies for that. If you need any withdrawal processed quickly, please contact [email protected] with the details.

— QoinPro (@QoinPro) March 28, 2018
The company then missed the March 23rd deadline and the subsequent March 30th deadline and stated that "the website will be back online on May 8th with lots of new coins and features (automated withdrawals). If you need any withdrawal processed quickly, please contact [email protected] with the details," the account Tweeted.
That date, too, was then missed and now the latest promised date June 4th has also come and gone leaving many bewildered users to wonder if they have been scammed.
QoinPro was once an online wallet service that enables its users the ability to start receiving minute, trace amounts of Bitcoin, Feathercoin, Dash, Litecoin, Peercoin, and Virtacoin every day you are a member of the website. Other coins on the platform include Digitalcoin, Dogecoin, Earthcoin, and Infinitecoin. These coins unlock once a specific period of time passes. The last coin to unlock is "Worldcoin" — for this coin you must purchase credits by sending a text message to a number that QoinPro provides.
According to qoinpro.com, "credits can be used for unlocking features or coins. For every SMS you sent, you will receive 10 credits in your account. You can send as many SMS messages as you like. The cost for the SMS is automatically charged as a one-time fee to your phone bill."
QoinPro is Based in Hong Kong, QoinPro Ltd. has been launched in February 21, 2014. The company address is 1206, Eastern Commercial Centre, 397 Hennessy Road – Wan Chai, Hong Kong S.A.R. QoinPro Ltd. and is in fact registered in Hong Kong under the business registration number 62774936-000-02-14-0. The Managing Director of the operation is Wouter S. van der Schagt, who had founded a couple of web hosting companies in the Netherlands and Hong Kong, before QoinPro.
First registered in January 2014, the qoinpro.com domain name does indeed belong to a Wouter S. van der Schagt, and the registrant information is public.
Allegations of that QoinPro was a scam started in November 2017 when a Bitcoin.com user wpsimp posted a forum topic "Qoinpro.com has just stolen ~0.033 btc from me…."
"QOINPRO IS A SCAM.

Sorry for the caps, but I am livid. They have just stolen ~0.033 BTC from me (purchased for over $250 USD ????). They sent an email claiming to be providing BCH and BTG to folks who deposited BTC to the site since they were supporting the fork. I deposited funds, let them know, never received a response, and so decided to withdraw… I have been emailing them asking why my outgoing transfer is being withheld and not processed, and now it looks like it has! There is a (currently unconfirmed) transfer than has been made to an entirely different wallet than the one I provided for withdrawal…," wpsimp wrote.
Another user Dagstar then chimed in about their experience with the website.
"The same thing happens to me, I lost 1.28BTC on their platform. They never made the withdrawal, no trace on the blockchain.

Do you think it would be useful to launch a cybercrime group procedure with the Hong Kong authorities?

Report Cyber Crime:
https://www.police.gov.hk/ppp_en/02_er_room/index.html," Dagstar wrote.
A third user on Reddit in February earlier this year expressed the same thing that they weren't receiving their withdrawal and QoinPro was a scam.
"DO NOT DEPOSIT ANY CRYPTO INTO QOINPRO, THEY WILL KEEP THE FUNDS EVEN WHEN YOU TRY TO WITHDRAW THEM.

YOU WILL NOT RECEIVE THE CRYPTO YOU TRY TO WITHDRAW FROM QOINPRO, IT IS STOLEN.

Just go to their twitter page, it's full of people requesting their withdrawals to be processed. They claim to have been automating withdrawals… since December!," Reddit user nsfk76 wrote.
Indeed, as the Reddit user said, even today there are users complaining on the companies' Twitter wall about withdrawals.
One user stated that they requested a withdrawal and the company replied in a DM that this can only be done through the beta app then proceeded to sell them access to the beta for 0.05 BTC [FIAT: $366.03].  Although if you dig deeper and look at the handle of the Twitter account, the user is DMing with an underscore in the handle name. This indicates it's not the same account. The account the user claims DMed is alleged to be the "Qoinpro helpdesk" Twitter account. As of this report, it remains to be seen whether this account is legitimate and used by the company or just Twitter crypto scammers up to their old tricks.
IT'S A BIG SCAM.. I'VE REQUEST A WITHDRAWAL AND THEY SAID TO ME THAN CAN DO MYSELF ON BETA ACCESS.. AND THEY ASK ME 0.05 BTC FOR BETA ACCESS.. LOOOLLL …. BIG SCAMM pic.twitter.com/JOVtcNEEOn

— Elian (@Elian7791) June 6, 2018
Another user alleged the account requested a lower 0.02 amount of BTC [FIAT: $146.50]  from them to get access to their beta and withdrawal their funds.
SCAM! They ignored all previous requests to access my earned coins and said I could only withdraw them if I pay 0.02 Bitcoin. Of course they can only say this in direct message because they are telling other people different prices and don't want to get caught lying. BEWARE.

— Joshua woods (@Gothyjoshy) June 8, 2018
So that may just be scammers muddying the waters and taking even deeper advantage of the situation by making the company look worse.
However, with the last known QoinPro update on its official Twitter account made on May 24th, and another missed deadline being the 4th missed date for the upgrade, suspicions arise that QoinPro is a potential scam bellying up.
This reporter has reached out to QoinPro for comment on the allegations being made against the company by its users and whether the problems users have addressed have been corrected and why the website upgrade has taken so long. As well as if "Qoinpro_" is affiliated with the company and is the business's help desk for users.
Bitcoin is currently trading at [FIAT: $7,338.13] down -4.53% according to Coin Market Cap at the time of this report.
Want an edge in the crypto markets? Subscribe to our free newsletter. Follow Coinivore on Facebook, at Twitter and Steemit.