SEC Chief: Agency Won't Update Securities Law To Give ICOs Safe Space And Bitcoin Is Protected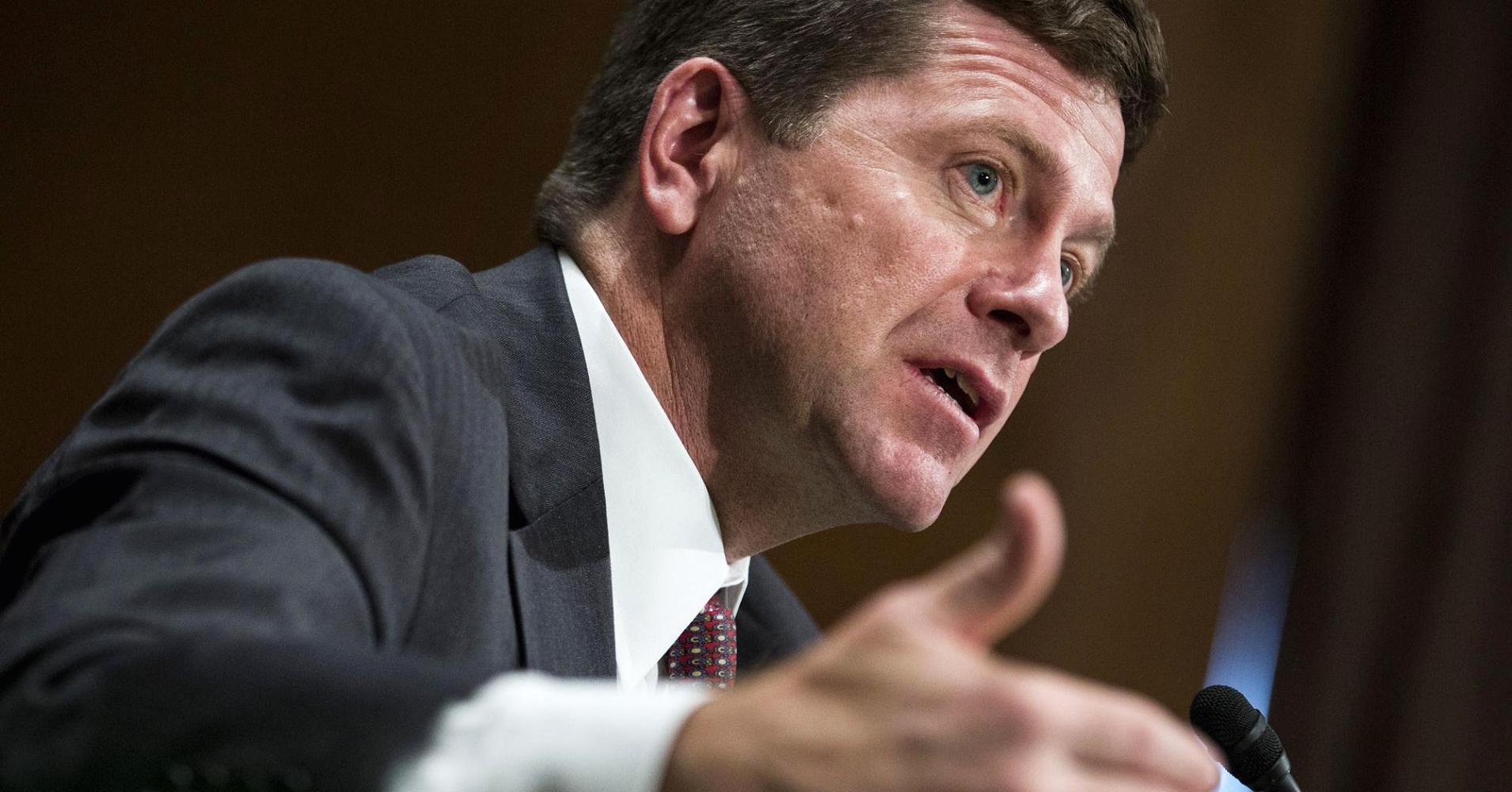 SEC Chief Jay Clayton has put several regulatory questions to rest by firmly stating in a CNBC interview that the SEC will not be making special rules either for tokens that represent the value of a project or for the majority of initial coin offerings (ICOs), going on to say in the interview that most ICOs are selling securities.
Clayton also clarified that cryptocurrencies which truly act as currencies used for carrying out transactions — such as Bitcoin — will not be regulated by the SEC.
"Cryptocurrencies: These are replacements for sovereign currencies, replace the dollar, the euro, the yen with bitcoin," Clayton said. "That type of currency is not a security."
However, any currencies which represent an investment in a company affecting the value of the token are categorically securities, according to Clayton, and will be regulated just like any other security under SEC jurisdiction. This means big changes in the American and global cryptocurrency markets as exchanges will have to register to deal in those tokens and ICOs or IPOs (initial public offerings) will have to be licensed by the SEC.
"A digital asset where I give you my money and you go off and start a venture, and in return for giving you my money you say you know what, I'm going to give you a return, or you can get a return on the secondary market by selling your token to somebody – that is a security, and we regulate that. We regulate the offering of that security, and we regulate the selling of that security."

"If you have an ICO or a stock, and you want to sell it in a private placement, follow the private placement rules. If you want to do any IPO with a token, come see us. File financial statements, file disclosure, take the responsibility our laws require," Clayton added.
Clayton has previously expressed in a hearing in February that he believed cryptocurrency trading platforms are functionally more akin to "securities, commodities, and currency exchanges," which are regulated at the federal level and overseen by either the SEC or CFTC.
"Traditionally, from a function perspective, these money transfer services have not quoted prices or offered other services akin to securities, commodities and currency exchanges," Clayton testified. "In short, the currently applicable regulatory framework for cryptocurrency trading was not designed with trading of the type we are witnessing in mind."
In a statement dated March 7, the Securities and Exchange Commission (SEC) wrote that cryptocurrency exchanges that list ICO tokens the agency deems to be securities are operating "potentially unlawful" trading platforms.
From the statement:
"If a platform offers trading of digital assets that are securities and operates as an "exchange," as defined by the federal securities laws, then the platform must register with the SEC as a national securities exchange or be exempt from registration."
The U.S. Securities and Exchange Commission will hold a meeting in Atlanta this year on June 13th at Georgia State University where SEC commissioners will speak at the Investor Conference, Coinivore reported.
The mock town hall event will be followed by break-out events where attendants can meet with members of the SEC for a more informal discussion on issues regarding regulation in the world of fintech, mutual funds, fraud prevention, and cryptocurrency.
As Coinivore reported, cryptocurrency brokerage giant Coinbase on Wednesday announced that it was "on track" to register with the U.S. Securities and Exchange Commission (SEC) as a broker-dealer, a move which would allow the company to list cryptoassets that the agency deems to be securities. So this may just be a tell-tale sign of more forced registrations to come.
Bitcoin is currently trading at [FIAT: $7,581.21] down -1.46% according to Coin Market Cap at the time of this report.
Want an edge in the crypto markets? Subscribe to our free newsletter. Follow Coinivore on Facebook, at Twitter and Steemit.