U.S. SEC Creates New Senior Advisor to Oversee Crypto Regulation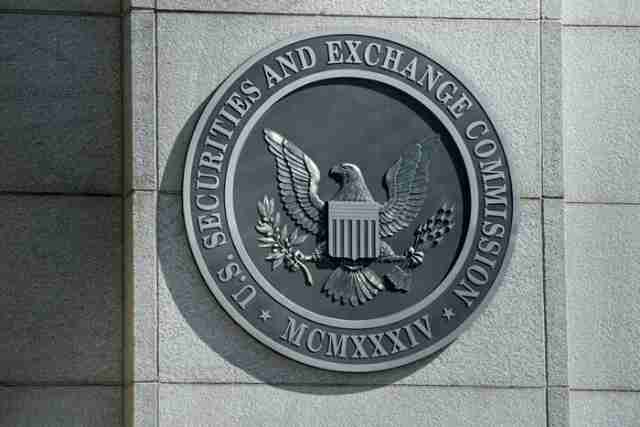 The (SEC) Securities and Exchange Commission has created a new senior advisory profession to oversee securities regulation of the crypto sphere in the U.S., according to a press release published by the SEC last week.
 Valerie A. Szczepanik has been appointed as the new SEC Senior Advisor for Digital Assets, as well as the Associate Director of the Division of Corporation Finance. Szczepanik will be in charge of   "coordinating efforts across all SEC Divisions and Offices regarding the application of U.S. securities laws to emerging digital asset technologies and innovations, including Initial Coin Offerings (ICOs) and cryptocurrencies."
Formerly the head of the SEC's distributed ledger group, Szczepanik recently participated in the Consensus blockchain conference in New York, and was quoted as saying that "if you want the crypto industry to flourish, protection of investors should be at the forefront."
In an official statement today, Szczepanik stated that her new role as Senior Advisor for Digital Assets will be "to facilitate capital formation, promote fair, orderly, and efficient markets, and protect investors, particularly Main Street investors."
SEC head Jay Clayton, who recently stated that "Cryptocurrencies that are replacements for sovereign currencies, replace the dollar, the euro, the yen with bitcoin are not a security," praised Szczepanik, expressing she was "the right person to coordinate our efforts in this dynamic area that has both promise and risk."
During February's U.S. SEC and CFTC senate hearing, Chairman Clayton emphasized that while every ICO token the SEC has seen so far is considered a security, a distinction should be made between the two and differentiate between tokens and major cryptocurrencies that are "transaction instruments" such as Bitcoin and Ethereum — a strong subject for debate among U.S. regulators, some of whom contend that Ethereum is a security. Were such a determination to be made, the Ethereum 2014 ICO would constitute an unregistered security offering to U.S. citizens.
In May, Joseph Lubin, the co-founder of the Ethereum Foundation, spoke out at the Collision tech conference in New Orleans in which he stated:
"We spent a tremendous amount of time with lawyers in the U.S. and in other countries, and are extremely comfortable that it is not a security; it never was a security… many regulators that matter understand what Ethereum is."
Lubin further expressed "with all these different actors providing their resources to run the Ethereum platform, you need to pay them for doing so… (miners) This is a way of accessing a shared computing resource."
Although, Ethereum is nothing more than computer code and is not classified as a security which involves the investment of money in a common enterprise in which the investor expects profits primarily from others' efforts, according to the 70-year-old Howey Test due to the key aspect of miners. Ethereum is nothing more than a program base, it's not an enterprise, Ethereum then enables digital currency tokens to be created and ICOs to be carried out. What regulators have failed to realize thus far is you can't stop decentralized computer code.
As CFTC Commissioner, Rostin Behnam recently stated: "this technology isn't going away."
"Virtual currencies may – will – become part of the economic practices of any country, anywhere.  Let me repeat that: these currencies are not going away and they will proliferate to every economy and every part of the planet. Some places, small economies, may become dependent on virtual assets for survival.  And, these currencies will be outside traditional monetary intermediaries, like government, banks, investors, ministries, or international organizations. We are witnessing a technological revolution. Perhaps we are witnessing a modern miracle."
Despite this, the SEC continues to raise its own concerns about ICOs, conducting a sweeping probe in February earlier this year in which the agency issued subpoenas to force the closure of a number of what it deemed to be "unregistered securities" in the ICO space. Granted, some of them did turn out to be scams.
The U.S. Securities and Exchange Commission will hold a meeting in Atlanta this year on June 13th at Georgia State University where SEC commissioners will speak at the Investor Conference, Coinivore reported.
The mock town hall event will be followed by break-out events where attendants can meet with members of the SEC for a more informal discussion on issues regarding regulation in the world of fintech, mutual funds, fraud prevention, and cryptocurrency.
As Coinivore reported, cryptocurrency brokerage giant Coinbase recently announced that it was "on track" to register with the U.S. Securities and Exchange Commission (SEC) as a broker-dealer, a move which would allow the company to list crypto assets that the agency deems to be securities. So this may just be a tell-tale sign of more forced registrations to come.
Bitcoin is currently trading at [FIAT: $6,795.75] according to Coin Market Cap at the time of this report.
Want an edge in the crypto markets? Subscribe to our free newsletter. Follow Coinivore on Facebook, at Twitter and Steemit.