Ant Financial Trials Blockchain Remittance In 3 Seconds From Hong Kong To Philippines
---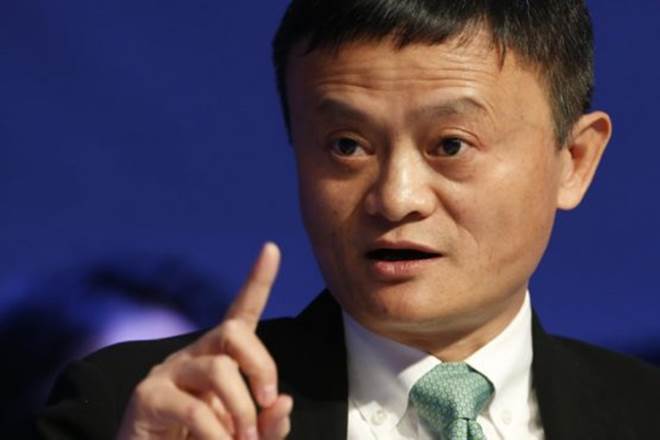 Ant Financial (AliPay) has revealed it has successfully trialed a new Blockchain remittance service which it plans to expand throughout the world in the future.
Cryptocurrency news resource cnLedger reported on Twitter June 25th quoting Chinese cryptocurrency news media, the company formerly known as AliPay developed and piloted its "first blockchain-based electronic wallet cross-border remittance service" between Hong Kong and the Philippines.
Under the witness of Jack Ma, Ant Financial announced the launch of their first blockchain-based electronic wallet cross border remittance service, and completed the first remittance (AlipayHK in HK <-> GCash in Philippines ) within 3 seconds
Source (CN): https://t.co/jK3PenQGuN pic.twitter.com/jRYY8EUbY6

— cnLedger [Not giving away ETH] (@cnLedger) June 25, 2018
The recipients were AliPayHK and GCash, a Filipino payment app which recently became compatible with AliPay through partnership deals.
The first remittance recipients for the new service will run between Hong Kong and the Philippines through a partnership between AlipayHK and GCash. Standard Chartered, which has developed a strong relationship with Alipay in Hong Kong, will act as the settlement bank, with all three parties to the transaction acting in parallel over a shared ledger, enabling the verification and execution of the payment to occur simultaneously in just 3 seconds.
Jennifer Tan, CEO of Alipay Payment Services (HK) said the service will provide round-the-clock, real-time money transfer between Hong Kong and the Philippines at a competitive exchange rate with much lower transaction fees, which will be further waived during an initial three-month trial period.
"What used to be a long process of physically going to a remittance booth, queuing in line for hours and filling out forms, is now easily and securely done over the mobile phone in just a few seconds," she says.
Speaking at the launch event, Jack Ma, Alibaba Group co-founder, said he wants to make it possible for people to remit even 1 cent at almost no cost, compared with the high fees charged by traditional remittances services like MoneyGram.
"At the time we wanted to [buy] MoneyGram and overhaul it to help people all over the world solve this issue," he said. "Due to reasons from the US our deal with MoneyGram did not succeed, so I said, 'Let's make one better [than MoneyGram]' that uses the most advanced technology."
Meanwhile, MoneyGram has been trialing Ripple's digital asset XRP as a medium of exchange for cross-border remittance services but has yet to commit to run the platform at scale.
"Using blockchain to achieve cross-border remittances is one of my most concerned projects in the past six months. Starting from Hong Kong, this service (AliPayHK) will be brought to the rest of the world in the future," cnLedger quotes Ma as saying about the project.
The Philippines' banking sector has likewise developed Blockchain solutions for the industry through 2018, last week launching a pilot together with IBM for remittances to Japan.
Ripple is currently trading at [FIAT: $0.476359] while Bitcoin is currently trading at  [FIAT: $6,216.21] according to Coin Market Cap at the time of this report.
Want an edge in the crypto markets? Subscribe to our free newsletter. Follow Coinivore on Facebook, at Twitter and Steemit.
---