Former Goldman Sachs Trader Bitcoin $15,000 By End Of The Year; Coinbase Announces Plans For Supporting New Digital Assets
---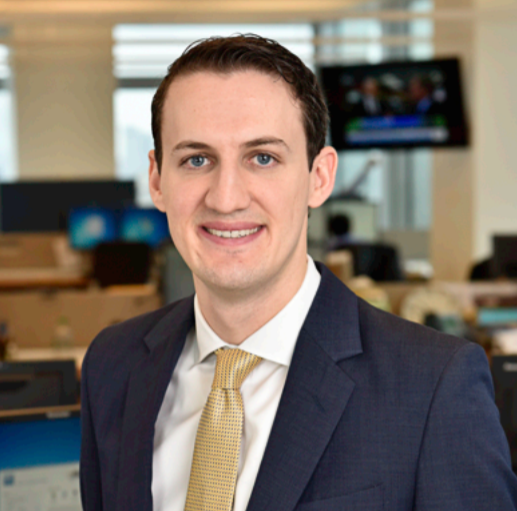 Christopher Matta, a former vice president at the investment management division 0f Goldman Sachs, still maintains he would invest his mother's money in Bitcoin. While a popup box on the TV screen noted Matta believes a return to $15,000 for Bitcoin is still attainable this year. This interviews came right before Coinbase announced its intention to explore listing 5 new digital assets on its exchange.
Matta who is now the co-founder of Crescent Crypto Asset Management told CNBC's "Fast Money" in June that even for the most conservative investor, the risk-adjusted returns on cryptocurrency are good compared to other asset classes, even with the volatility, Yahoo News reported.
Matta told Fast Money Thursday there is a lot of short-term volatility. He recommends people invest for two to five years.
"The bullish sentiment hasn't changed over the last six months," he said. "Regulators have started to step in. We think that more smart regulations can be good."
"If you're bullish for the long term, $6,000 is a decent entry point," he said.
When Matta was asked if the introduction of Bitcoin futures has affected Bitcoin's volatility, Matta responded that volatility has continued at a heightened level. He said it has been hard to determine if the futures have impacted volatility.
"I don't think there's necessarily causation there," he said.
Downward periods like now have happened before, Matta said. Over the long term, the infrastructure will continue to be built. This will encourage retail as well as institutional investors to enter the space without fear. In the future, he said products such as ETFs will increase access to the asset class.
When Matta was questioned if he is seeing new buyers coming in, Matta said that he is indeed seeing new buyers enter the space.
Finally, he expressed despite the futures market, Bitcoin's scarcity value remains the same.
"I can't make that connection (between futures and scarcity)," he said.
Coinbase, the world's largest crypto exchange, brokerage, and wallet platform recently announced its intention to list Cardano (ADA), Basic Attention Token (BAT), Stellar Lumens (XLM), Zcash (ZEC), and 0x (ZRX), causing the price of tokens to surge. However, Coinbase also stressed that there is no timeline for when these assets will be listed, as well as the fact that some may  have limited support or none at all, particularly in more-restrictive jurisdictions.
Despite this, Coinbase says it is currently working with local banks and regulators to make the following listed assets available in as many jurisdictions as possible according to a blog post by the company.
This announcement by Coinbase comes after the business announced in June they were "on track" to register with the U.S. Securities and Exchange Commission (SEC) as a broker-dealer, a move which would allow the company to list cryptoassets that the agency deems to be securities, like the affirmed mentioned digital assets.
If these 5 digital assets are listed on Coinbase there will undoubtedly be a lot more new money coming into the cryptosphere. Coinbase further expressed that "Going forward, you should expect that we will make similar announcements about exploring the addition of multiple assets." So Coinbase may still consider other digital assets for its platform.
Although, again it's important to note some of these assets may become available everywhere, while others may only be supported in specific jurisdictions and there is no guarantee the exchange will be able to list the assets for trading as trading pairs.
This is only the start of this new nascent technology. We are just in the first inning right now, blockchain and cryptocurrency has a lot more growth and potential, just hodl.
Bitcoin is currently trading at [FIAT: $6,375.45] up 1.66%+ at the time of this report.
Want an edge in the crypto markets? Subscribe to our free newsletter. Follow Coinivore on Facebook, at Twitter and Steemit.
---
You may also like